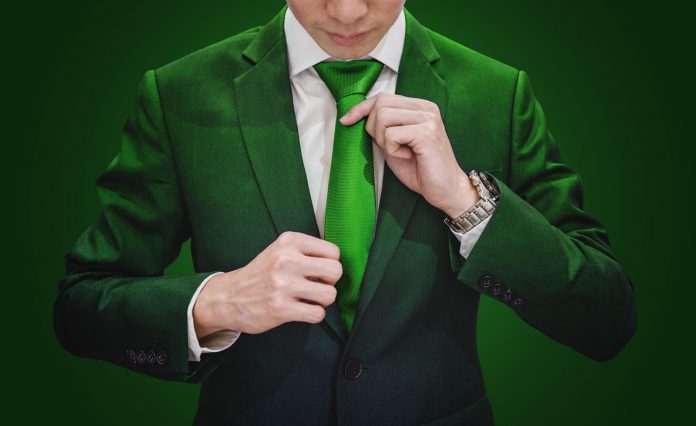 As an environmentally-minded consumer, you might be at odds with how to be fashionable at a reasonable price, while also minimizing your carbon footprint and reducing your reliance on materialism. You're not alone.
The climate crisis is evolving and global corporations are making aspirational commitments to reduce their carbon emissions, lessen their waste output, and are producing more sustainable and healthier products.
The fashion industry plays an important role in this transformation, as latest statistics show that globally, the fashion industry produces 13 million tons of textile waste per year. The implications are not just related to physical waste, but also negatively impact air quality, carbon emissions, and often affect communities in disproportionate ways.
There is not a quick, globally-applicable solution, but there are many brands doing their part to minimize harmful impacts, while also providing consumers with fashionable, quality products.
Circular Fashion
It's worth noting that the circular fashion movement has emerged and in recent years, has gained a lot of traction. Before buying new, consider buying second-hand as this is the most sustainable option. Though supporting your local thrift shop is encouraged, there are several online platforms that enable the second-hand market to scale.
Rent the Runway
Rent the Runway is an online clothing and accessory rental platform, where consumers can select like-new designer-brand items of their size and keep the items on a short-term or long-term basis. The circular system works via mail-in packages and the company manages the cleaning and quality control process.
ThredUp
ThredUp is the largest online consignment and thrift store that facilitates the re-sale process on behalf of the seller and the buyer. The service prices items based on their probable ability to resell and pays out the seller after the buyer makes the purchase.
Poshmark
Poshmark is an online platform for sellers to promote their second-hand items directly to the buyers. Though similar to ThredUp, Poshmark does not facilitate the process, but simply provides the platform and reliability in a similar function to Ebay.
Affordable Sustainable Fashion: The Basics
As the sustainable fashion industry gains traction and begins to scale, consumers may be challenged to find affordable options for new products. Just like in the larger fashion world, it is wise to save money with affordable basics and splurge on some more bold statement pieces.
Everlane
The brick and mortar stores always have a line out the door, so try their online marketplace for men's and women's basics. Everlane's industry-leading sustainability goals have consistently named them one of the most ethical and sustainable brands. Not only do they have significant social equity goals, but they have also pledged to eliminate all virgin plastics from their supply chain by 2021 and will only use certified organic cotton by 2023.
Pact
This 100% organic cotton-based clothing company mostly provides American made undergarments and basics. Pact is a certified B Corp and Fair Trade, which means that they're heavily focused on the integrity of their supply chain, leaning on their non-GMO products.
Alternative Apparel
Alternative Apparel is an affordable company that's focused on holistic positive impact. Alternative Apparel is not only a member of the Fair Label Association, but they also focus on material reuse. Approximately 80% of their materials are procured from sustainable sources and they are committed to continuous improvement at a low cost in the future.
Big Brands Driving Sustainable Fashion
Though boutique sustainable brands are typically the innovators and change-makers, bigger corporate brands have the platform to drive industry change and increase the demand for the more boutique market. Often driven by leadership and the corporate responsibility agenda, these brands are defining sustainable fashion.
Patagonia
Known for outdoor activewear, Patagonia is one of the leaders in corporate responsibility of any corporation, much less a fashion brand. They've done too much to summarize, but among their efforts includes a commitment to 1% for the Planet, funding grassroot environmental programs, and promoting political activism.
Levi's
Established long before 'climate change' was discussed or was even known about, Levi's has continued to evolve with the industry and sustainable fashion movement. Denim is widely known to cause huge environmental stress, including water consumption challenges and huge contributions to air and water pollution. The company has rolled out several sustainability-driven initiatives, including their Water<Less Program, which has already saved over 3.5 billion liters of water.
Eileen Fisher
Though less affordable than some of the brands highlighted previously, Eileen Fisher is quickly becoming one of the most sustainable fashion retailers in the world. Not only does the brand emphasize social responsibility with a commitment to fair working wages through the supply chain, but it has huge carbon emissions and waste reduction commitments by 2025. Already, the brand has invented a circular program to recycle their own post-consumer products and their sourcing and supply chain is committed to sustainably procured materials.
Other Leaders in Sustainable Fashion
By no means does the list above do the sustainable fashion movement justice. The most critical takeaway is that sustainable options exist.
Before making a purchase, or 'voting with your dollar,' consider the environmental and social impacts of the company that you are choosing to support. Do their actions align with your values? If some of the brands above don't pique your interest or fit your style, scan Good on You, this list of Ethical & Sustainable Clothing Brands and check out some of these other great sustainable brands: