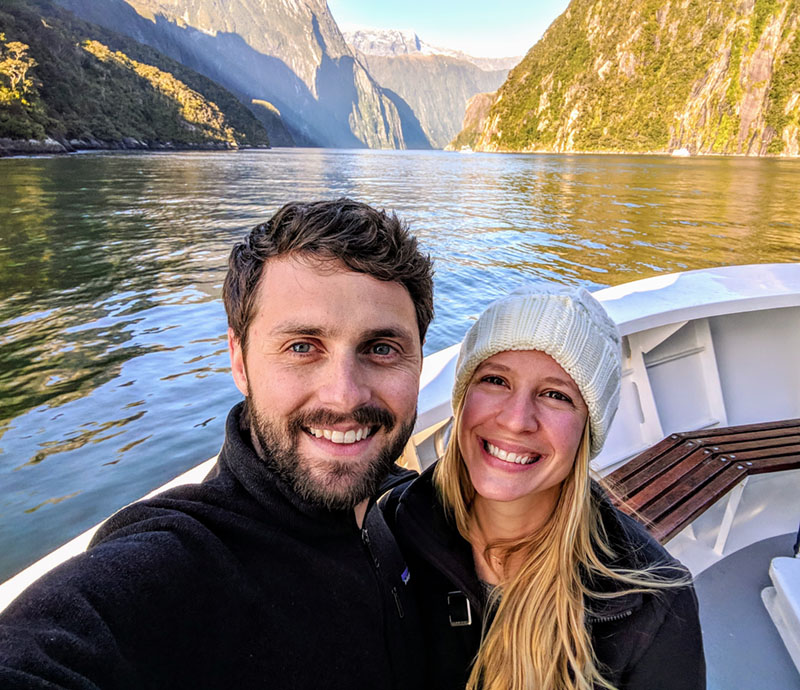 We're Sarah and Brad, a husband and wife team passionate about doing our part to help the environment and combating climate change. We know from experience that it can feel overwhelming to "be green" in day to day life. There is just so much to do that it's easy to give up when you feel like you aren't doing enough. We want to reduce those feelings of overwhelm by introducing small ways to make an impact.
We created Tamborasi, named after the smallest river in the world, to show people that small changes done over time do make an impact. Our articles are focused on small changes so you don't have to feel like you aren't doing enough if you aren't doing it all. Read more about what Tamborasi means here.
Who Are We?
Sarah is an acute care Occupational Therapist and Brad works in small business finance. We live in Colorado and enjoy spending as much time as we can outdoors, especially in the mountains! We love learning about sustainable living and when we aren't in the mountains, we can usually be found on a restaurant patio somewhere 🙂
We truly hope you find our website helpful and appreciate everything you're doing (big or small) for our planet! Thank you so much for visiting.