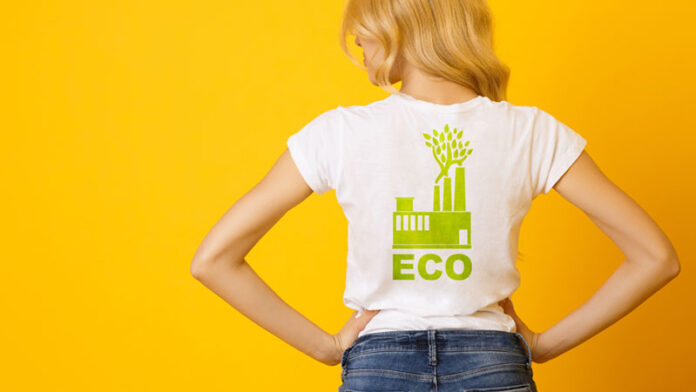 Not that long ago, thrift shopping and buying secondhand was not always considered a cool thing to do or talk about. Perhaps unfairly, it was often thought of for people who couldn't afford new clothes at retail stores.
After fast fashion reared its ugly head in its harmful environmental impact, buying clothes became something to consider when thinking about lowering your own carbon footprint. Today, buying secondhand clothing is now well-known as a great way for individuals to help the planet and their budget.
Need more great reasons to start thrifting? In this article, we'll take a deeper look at the top benefits of buying secondhand clothes. Let's dive in!
1. Buying Secondhand Saves You Money
Fashion is important, nobody can deny that. But when it comes to budgeting, it makes more sense to cut down on fashion to take care of bills, groceries, or even save for a college fund. This has become especially helpful now with the ever-increasing inflation prices that don't seem to be coming down any time soon.
Needless to say, shopping for secondhand clothes costs considerably less than retail shopping. But it doesn't stop here.
Carolyn Schneider, author of "The Ultimate Consignment & Thrift Store Guide," says that some thrift stores apply around 50% discounts on their apparel.
She adds, "'If an item doesn't sell in 30 days, it's marked down an additional 20%, and if it does not sell in 60 days it is marked down another 20%."
These discounts, of course, vary considerably between different stores. Therefore, it's always a good idea to search thoroughly before picking up what you like.
2. You Can Find More Affordable High-End Items
Despite the common belief, thrift shops can be quite inclusive. You can find famous high-end brands resting on the shelves of your local stores. Yes, it's less likely to find them there when compared to big retailers, but maybe you'll get lucky!
Moreover, there are some online platforms that specialize in secondhand luxury clothing.
The RealReal, for instance, excels in this field. They sell luxury jewelry and watches in addition to apparel. The best thing about them is their dedicated team of horologists, gemologists, and art curators who make sure you get the highest quality possible.
Vestiaire Collective, another online platform for luxury clothing, features anything you need for your wardrobe, including clothes, bags, shoes, accessories, and even wedding attire.
3. It's the Best Option for Kids' Clothes
It can be somewhat justified to purchase a new several-hundred dollar dress for a really important occasion. It'll live long enough for you to wear at weddings, anniversaries, etc.
But when it comes to kids' clothes, it doesn't make much sense to spend money on brand-new garments that they'll outgrow in a couple of months. Shopping secondhand for kid's clothes is not only more economical but it is also so much more beneficial for the environment, since kids need clothes way more often than adults.
4. You're Decreasing Your Environmental Impact
Secondhand garments don't only benefit you, they also help our planet. Shockingly, the fashion industry is ranked as the second most polluting business, right after oil industries.
It's not only about pollution. Fashion is among the largest industries consuming our scarce resources. For instance, producing just one cotton shirt uses around 800 gallons of fresh water.
I know what you're thinking. If the industry is that bad, the change should be made to the factories and the supply chains, right? Well, not exactly.
While brands have been working on this matter in non-profit foundations like the Sustainable Apparel Coalition, true change requires changing the way consumers think.
And that's exactly what secondhand shopping does. When you "recycle" clothes, the demand for new ones will steadily decrease. This is one of the best and fastest ways to stack the odds in our planet's favor.
5. You Can Find Rare and Vintage Garments
Today's fashion is great (sometimes), but nothing beats a vintage piece from the 1950s! It's so fun and exciting to buy clothes that have been through a lot without shifting much in form.
If you're digging vintage, you probably won't find it in your local retailers selling only new items.
That's why I love online secondhand stores for this matter. They usually have a professional team of brand authenticators and fashion experts who can verify if something is truly genuine and vintage.
You've got plenty of options, too. Here are my favorite platforms in the this category:
Refashioner: They sell strictly vintage garments with backstories.
Etsy: You can find interesting crafty vintages here
ThredUp: Although not primarily vintage, you can still find many great refurbished or vintage options here. I also love ThredUp for my everyday clothing and accessory needs.
Want more options? Check out more of our favorite online thrift stores that offer vintage and high end secondhand items in our article, The 8 Best Online Thrift Stores.
When going vintage, you can find great pieces at your local thrift stores as well.
6. There are Potentially Higher Chances of Finding Something You Love
Thrift stores often add new, unique items more often than famous retailers. These secondhand stores typically get new donations every day, besides what they are able to get from other sources.
On the other hand, retailers are more likely to restock items that have run out without adding anything new, at least until they get a new collection.
Therefore, visiting thrift stores is like a small adventure. You never know who showed up that day and what truly unique and fun items you'll find.
7. No More Worrying About Laundry Frustrations
Secondhand clothes have likely already been washed multiple of times before they get to you. You'll likely avoid highly worn clothes, but those that are good enough are less likely to shrink or change color after washing them again.
If something fits and looks good in the store, you can buy it without any doubt of the future shrink or color factor.
8. Buying Secondhand Also Helps the Community
Most thrift stores are extensions of non-profit organizations. This means that your money will go into improving one of the problems that face your local community. You may be helping to fund shelters, low-income individuals, or schools with your purchases.
To find out what causes your local thrift stores support, you can do a quick online search to see who they support and decide where you want your dollars to go.
To Sum Up
As you can see, the benefits of buying secondhand clothes are numerous. That's why you should give it a try, even if you're still skeptical about the concept.
You'll find a huge collection of clothes with different tastes. If you think it isn't fashionable, I can confidently say that you'll find high-end brands in a lot of thrift stores (at a fraction of the price).
Furthermore, the planet will be extremely grateful, especially if you encourage your friends and families to do the same.
This post was originally published on August 23, 2020 and updated on April 30, 2023.