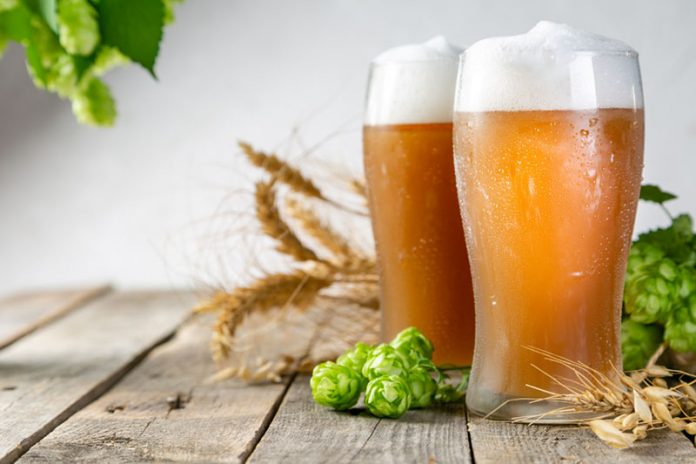 There's nothing better than an ice cold beer at the end of a long day. It's even better when that buzz comes from an earth-friendly brewski. Let's take the advice to "Drink Responsibly" to the next level with some of the most eco-friendly beer companies!
We're talking locally-sourced ingredients, breweries powered by renewable energy, and cans and bottles that are consciously chosen. Here are a few general things to consider when you want to "cheers" sustainably:
You are what you eat—meaning you are what you drink, too. A lot of breweries deviate from the traditional recipe (barley, hops, yeast, and water) by substituting cheaper (and less sustainable) additives like corn, rice, wheat, and other cereal grains. Look for local-sourced ingredients that prioritize what's traditionally found in beer.
Look for brands who give back. Celebrating with a beer is great, celebrating with a beer that supports a social or environmental cause is even better. Many companies are doing more to give back—whether through a donation of profits or employing local workers.
Toast to your town. Local beer is better beer: it supports your local economy, boosts your town's pride, provides employment opportunities, and means less shipping emissions. In most cases, local beer uses some local ingredients, too.
According to a lifecycle analysis, cans made from 100% recycled materials are the most earth-friendly choice. When those aren't available, glass bottles are better for our home. (Pro Tip: a reusable and refillable growler is even better!)
8 Most Eco-Friendly Beer Companies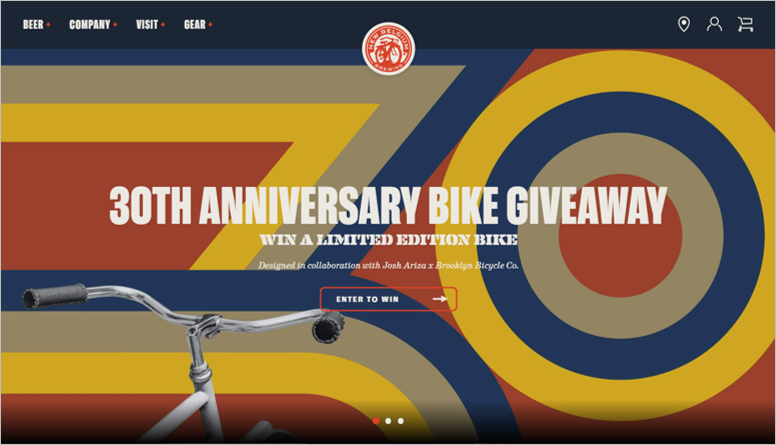 As a Certified B Corporation, New Belgium Brewing Company is all about using business (beer) as a force for good. As such, they're very transparent with their practices—particularly those that impact earthlings and our planet.
In their sustainability report, they share that they're using their waste water to generate electricity, installing solar panels, and capturing and repurposing some of the heat from their brewing process. Their brewery is LEED certified and they co-founded the Glass Recycling Coalition that's dedicated to improving recycling around the US.
They also make use of new, sustainable ingredients (like hemp!) and are a certified zero-waste brewery. Oh yeah, they're 100% employee owned, too. They're also responsible for Fat Tire—America's first certified carbon neutral beer!
Now those are some accomplishments to toast to.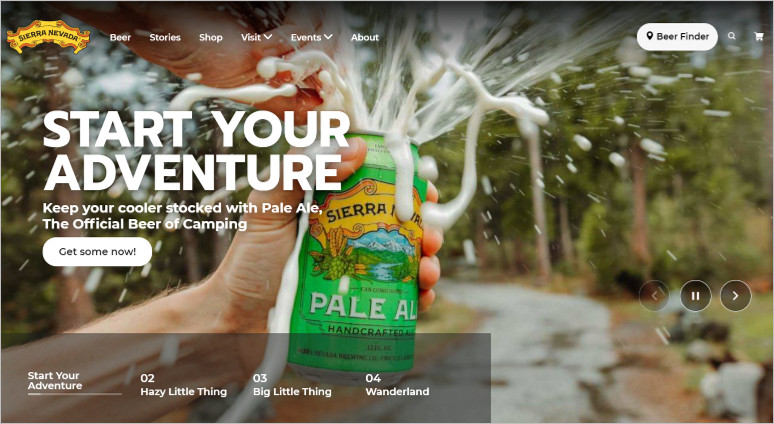 Instead of just raking in profits, Sierra Nevada is committed to doing the right thing and not shortchanging the environment. As they've grown throughout the years, they've been faced with options to reduce their costs, but they've remained committed to their values.
In one brewery, they have solar panels that cover the span of 3.5 football fields. Here, they also compost, reuse heat, and capture their CO2. Their other brewery was the first production brewery to become LEED Platinum certified.
Beyond that, they're 100% family owned (AKA independent), only use non-GMO ingredients, and also grow some of their own hops, barley, and other flavoring ingredients.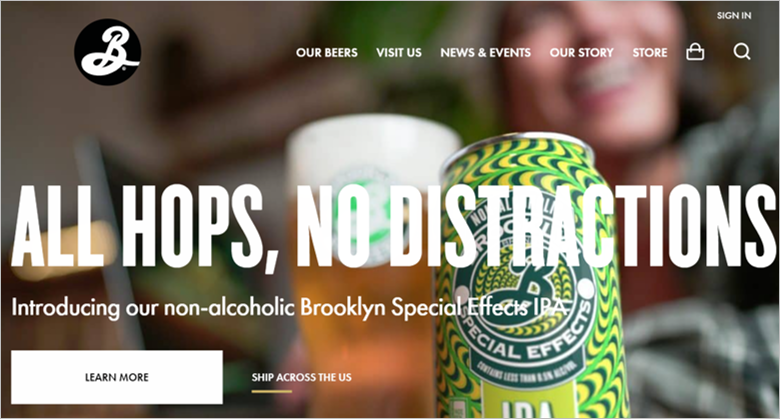 While "sustainability" can be used as a marketing ploy (AKA greenwashing), Brooklyn Brewery was doing it before it became trendy. In 1996, they began recycling spent grain and using renewable energy credits to power their operations with wind energy. In 2013, they established a Green Team and began tracking their efforts to look for opportunities to improve.
They've also made several adjustments to reduce their energy and chemical usage. For instance, they've installed an anaerobic digester to turn wastewater into methane gas for energy, switched to LED bulbs, and partnered with the Arbor Day Foundation to plant trees to offset some of their emissions.
This is just a taste of their sustainability efforts—which get better with every passing year! If you're looking for a reason to enjoy a nice cold lager, there are several right here.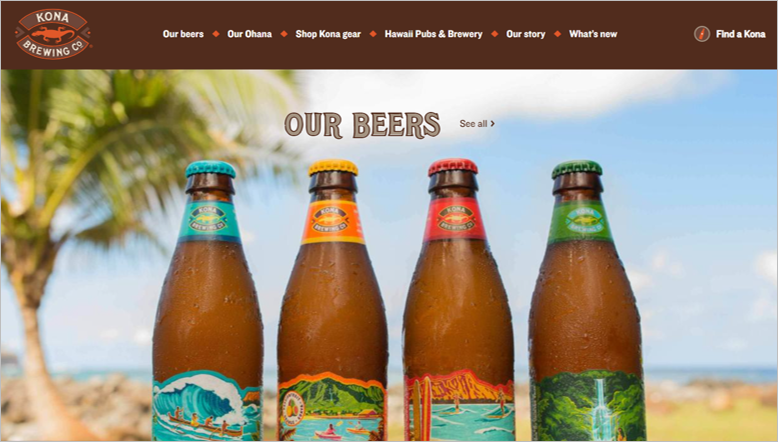 Despite becoming a household name all around the globe, Kona's stayed true to their Hawaiian roots—which means a continued commitment to innovation, sustainability, and community outreach.
Hawaii has an ambitious goal to reach 100% renewable energy by 2045, and Kona will be there to help. Their new brewery will use solar power to create nearly 7,000 cans of beer per hour (which is a quarter of Kona's energy needs). They've also taken efforts to reduce their water usage and generate some of their own CO2.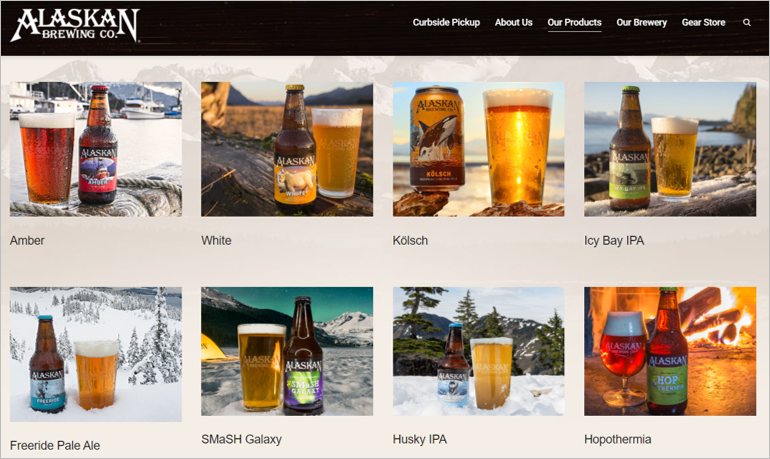 Alaskan Brewing Company is known for "beer powering beer." Not only do they sell an award-winning brew, but they also use practices that allow them to reclaim and reuse as much emissions and waste as they produce. This means a zero-net negative effect on the environment (and delicious beer).
They have a state-of-the art CO2 recovery system and a unique mash filter press that saves more than 65,000 gallons of fuel a year. Alaska doesn't have any local cows who'll eat their spent grain, so they dry and ship it to farmers in the Pacific Northwest
They also provide employment opportunities for Alaskan locals and contribute a portion of profits from some brews to environmental and social organizations—like the Husky IPA that donates funds to Ales for Tails.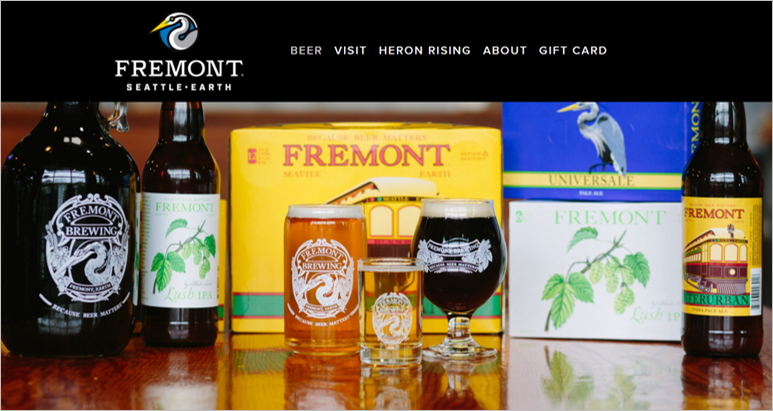 Fremont is serious about sustainability—both from an environmental and economic sense. They have a zero waste production process (their grain goes towards feeding local livestock!), use energy observation practices, and support the growth of sustainable ingredients. They also provide their employees with subsidized healthcare, an employer-matched 401k plan, and paid family leave.
They've won a lot of awards for their efforts and were one of the first breweries to sign the Brewer's Climate Declaration. They're also a member of Washington's EnviroStars, they use organic hops in some brews, and they use aluminum cans that contain a minimum of 80% recycled material.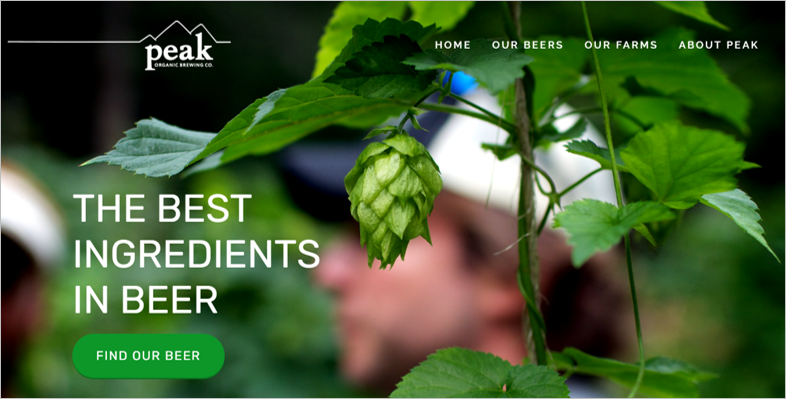 Peak produces one of the world's top organic beers—and it all starts with what goes into it. Every ingredient that they source comes from family farms that use sustainable farming. In fact, thanks to Peak the number of American organic hop farms has grown from just one in 2008 to now almost 50!
Supporting local farms and artisan businesses in the US is important to Peak, and their website highlights each of their partners, as well as what they're doing to save our planet.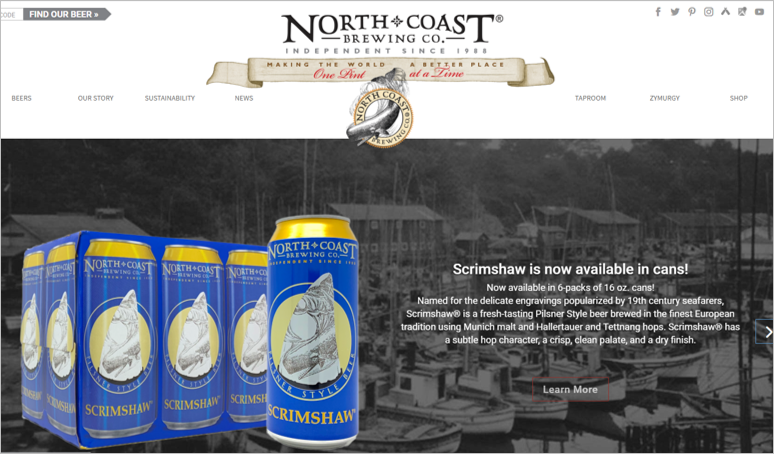 North Coast is a Certified B Corporation that wants to "make the world a better place one pint at a time." Since they were founded in 1988, social equity and environmental responsibility have been at the forefront of their minds.
They accomplish this through ingredients that are Non-GMO Project verified, a zero waste certification for their brewery, donations to jazz education, and overall community giving. They also regularly release their sustainability report, which highlights other efforts like the use of solar power, practices to keep 98.7% of solid waste out of landfills, and partnership with a carbon sequestering farm.
In just the span of a year (2018), they donated more than $225,900 to charities—most of which supports environmental causes!
Now, Over to You
We know that this isn't an all exhaustive list. So, in the spirit of celebrating the most eco-friendly beer companies, give us another one to try! What brand do you turn to to consciously "crack one open?" Let us know in the comments!