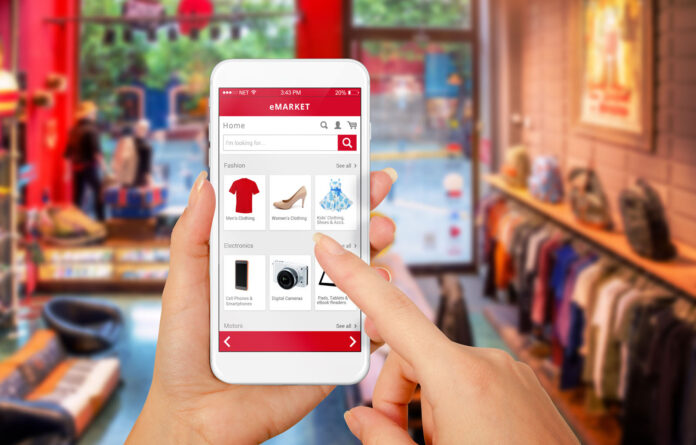 If you've ever been thrifting, you already know that it's so much more affordable than retail shopping. You may not have thought about another very important aspect of thrifting, which is…
The environment!
In addition to the landfill buildup of worn clothes, making new clothes actually costs our planet a lot, emitting more carbon than international flights and maritime shipping combined (yikes).
So if you're a thrifter looking for some great options that you don't even have to leave the house for, we'll be covering the best online thrift stores that will help you reduce your carbon footprint.
In this article, we'll explore the rapidly developing alternatives, online thrift stores. We'll take a look at the best ones, what they sell, and what drawbacks they may have.
Let's get thrifting!
ThredUP – The Largest Online Consignment & Thrift Store
Under the motto "Secondhand clothes, firsthand fun", ThredUp has been in the thrift market since 2009. They originally started selling men's clothes, but now they're dedicated to women's and kids' clothing only.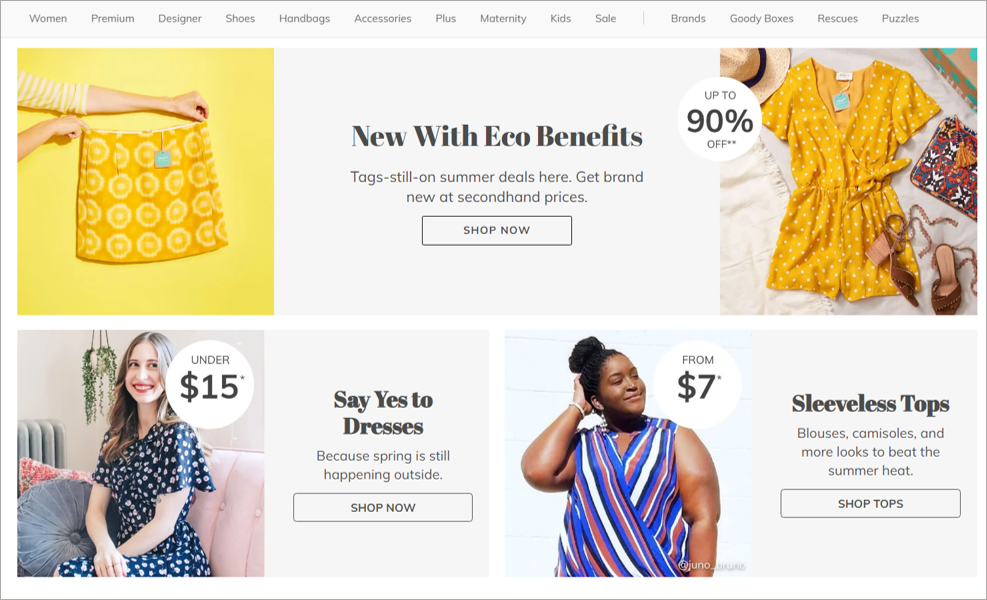 Between all of ThredUp's features, the categorizing is what makes them stand out. In addition to the traditional type-based categories, like dresses and pants, ThredUp allows you to shop based on the brand you want.
If you're a seller, they are a great option for you as well. First, you order a bag in which you'll put your clothes for shipping. Then, ThredUp carefully inspects your items for quality assurance. If things work out, they professionally photograph your items to help sell them faster.
When someone buys your clothes, you can request your money in cash or store credit. In case you're interested, ThredUp can donate this money on your behalf.
My wife buys and sells on ThredUp, and she wanted me to add that it's her personal favorite online thrifting option.
Worn Wear – Patagonia's Secondhand Hub
Since Patagonia was founded in 1973, they've been selling high-quality new outdoor clothing. Since around 2014, they held various pop-up events where customers could repair or exchange their clothes.
After showing an incredible success, Patagonia decided to transform this idea into a permanent online store named Worn Wear. As the name implies, Worn Wear accepts nearly all clothes, no matter how worn they are.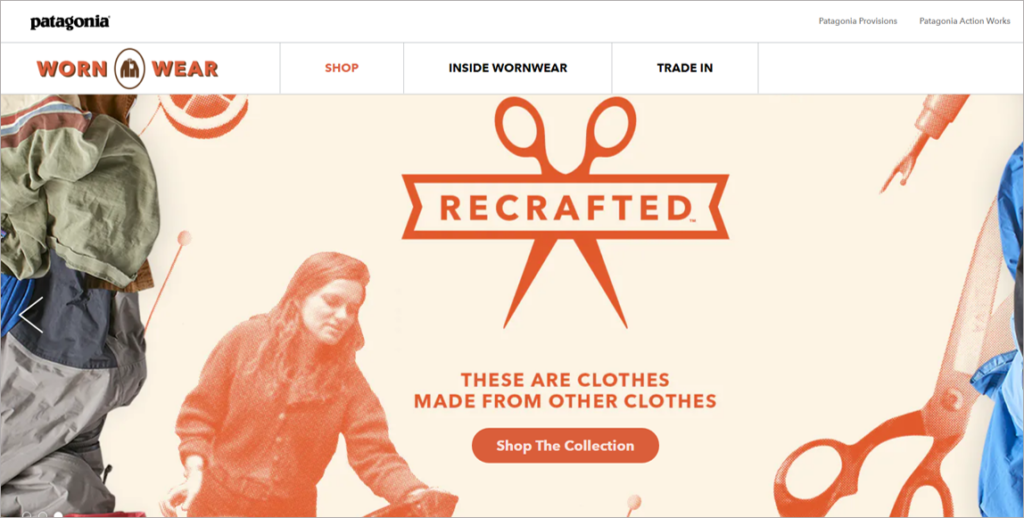 As a seller, you can go to a Patagonia or Worn Wear store to hand in your clothes. Before reselling, they evaluate your clothes' form. They'll repair and sell them if their condition is good enough. Otherwise, they'll recycle them in their production lines.
My favorite feature lies in their selling user interface. It's super simple to sort and filter between the available sizes and colors.
They also state the clothes' condition as either excellent or good. If there's something they couldn't repair, like discolorations, they'll clearly mention it.
It does happen to be a bit pricier than a typical thrift store, but is a great option if you love Patagonia and want to support their mission.
Etsy – An Online Thrift Store with a Crafting Background
Since 2005, Etsy has provided an online platform for creative crafters to showcase their skills and earn money. Most people don't know they also have a huge collection of secondhand and vintage clothing and is one of my personal favorites for vintage finds online. Etsy is great for buyers, but isn't quite as easy for sellers.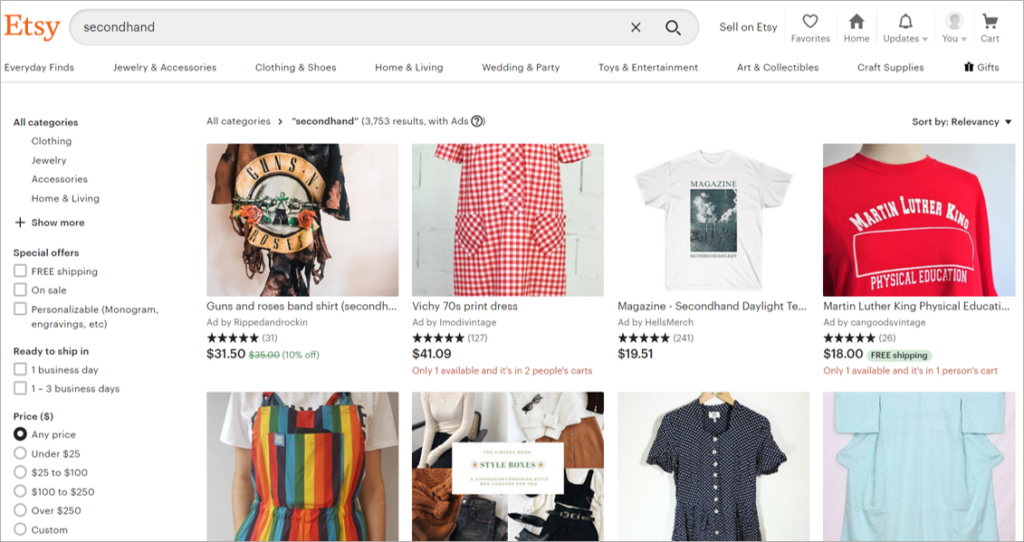 Selling clothes on Etsy isn't as easy as the other options. Due to their focus on crafts, their system favors sellers with bigger sales and lots of positive reviews. Therefore, if you only have an old dress or a jacket to sell, Etsy might not be for you.
On the other hand, Etsy would be your best bet if you're trying to open a small thrift store, or if you already have one offline. It'd be a huge plus if you're adding your crafty creations to what you're selling.
Poshmark – Peer-To-Peer Online Thrifting
At Poshmark, selling and buying is held directly between sellers and buyers without interference from the platform. This gives space for negotiating the prices with the seller to reach a better deal.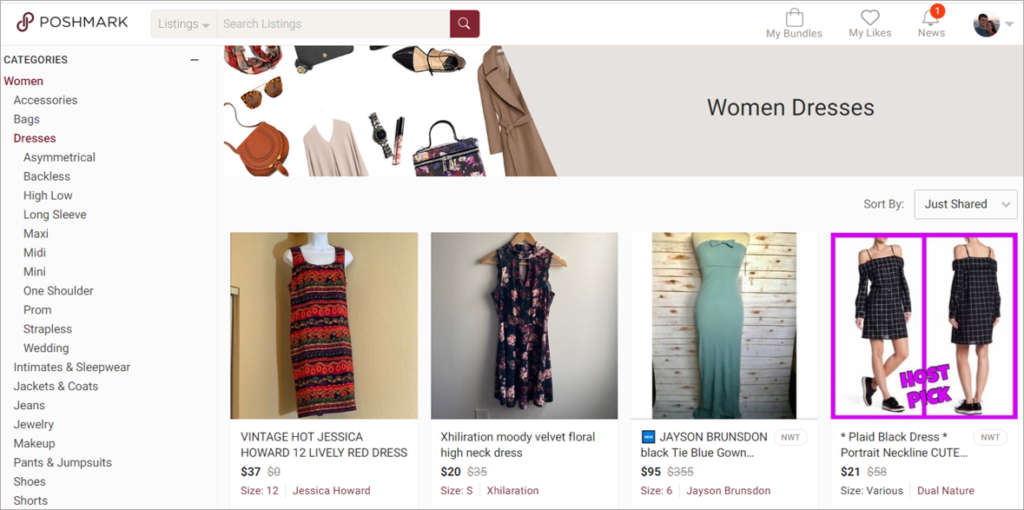 Peer-to-peer services are sometimes full of scammy people and low-quality items. Thankfully, Poshmark has created regulations to protect their buyers from such issues.
For instance, they allow a period of 3 days after delivery in which you can request a refund if the item doesn't match the description.
Just like ThredUp, Poshmark categorizes clothing based on brands, making it incredibly easy to find what you want.
But what makes them unique is a feature they call "posh parties". These are real-time virtual events where Poshmark features apparel based on various themes, the best selling items, and the most popular brands.
These parties are a great way to boost your sales or find "new," interesting clothing.
The RealReal – Secondhand Luxury Apparel
From brands like Louis Vuitton, Chanel, and Gucci, The RealReal presents high-end apparel at somewhat affordable prices. Clothes are just the first on the list. You'll also find luxury watches, earrings, bracelets, etc.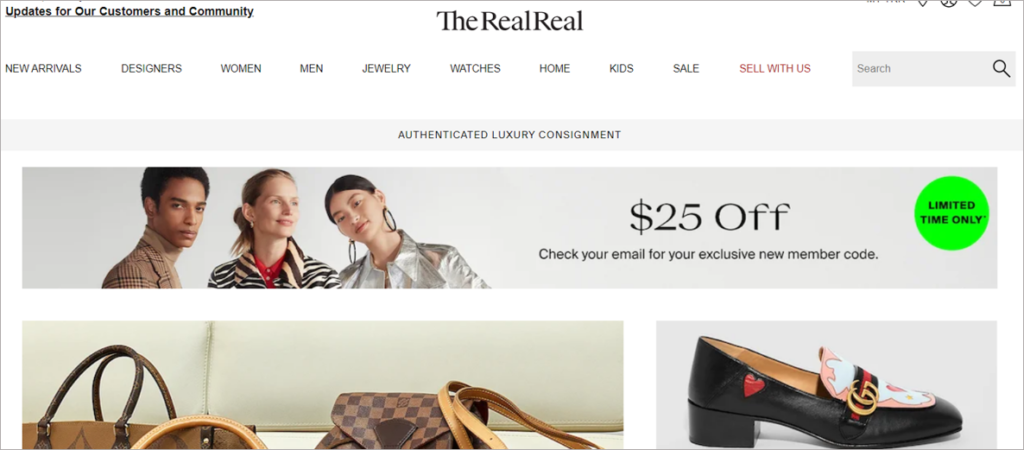 Selling with them is also convenient. To start, you get free virtual consultations with industry experts to discuss the initial pricing of your items. Then, if you reach an agreement, your items are shipped for free on UPS.
Afterward, The RealReal's team of brand authenticators, horologists, gemologists, and art curators will inspect your items to decide their final price. If everything works out, they professionally photograph your items to show them at their best.
One downside from online reviews was that The RealReal underpriced their products. Then again, if you're unsatisfied, you can request any item to be returned.
Vestiaire Collective – Women's Secondhand Luxury Apparel
Just like The RealReal, Vestiaire Collective (formerly known as Tradesy) is a Certified B Corp online platform that provides buyers with the best high-end secondhand products at reasonable prices.
Vestiaire Collective goes the extra mile by ensuring the authenticity of the sold items. If you bought something that didn't match its description even by the slightest bit, you'll be eligible for a full refund.
Furthermore, their app and website analyze your search and purchase history to create a personalized feed. This makes your shopping experience much faster and more efficient.
When it comes to selling, Vestiaire Collective is also super simple. You'll photograph the item yourself, set the price, and ship it.
Refashioner – Embracing the Historical Secondhand Fashion
As the name implies, Refashioner is focused on selling genuine vintage apparel that traces back to the 1920s.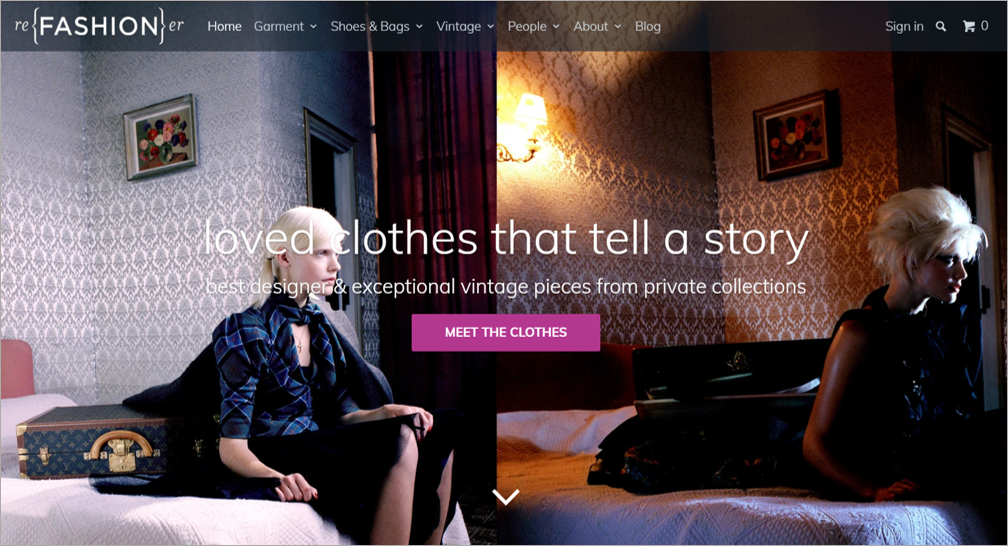 The best thing about Refashioner is how they care about the small details. Every item listed there has a story. Something about who wore it, when it was bought, what remarkable things were done while wearing it, etc.
Such a service, expectedly, lies inside the expensive category. But if you're all for collecting vintage mementos, this option is perfect.
On the other hand, sellers may not prefer this platform. As of now, Refashioner is running low on storage space, so they don't accept vintage apparel unless extremely unique and rare.
If accepted, your items would pass through meticulous quality control to ensure 100% authenticity.
Depop – Social-Media-Based Thrifting
Can you imagine Instagram paired with Poshmark? This is what Depop looks like. It provides peer-to-peer selling in a social media feed.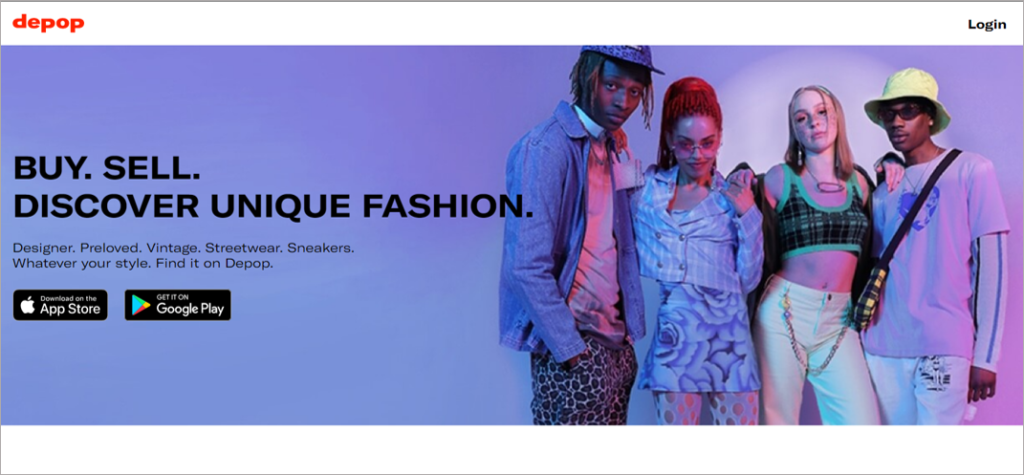 This unique idea understandably has attracted some unique sellers. So don't expect to always find the typical shirt-pant outfits here.
The founders of Depop wanted to make something like a digital fashion magazine that double-functions as a shop, and this is exactly what they got. Even if you don't actually buy, you'll likely be inspired by the super creative sellers out there.
As you might've guessed, selling on this app is really easy. Just sign up, get followers, and you're ready to go!
In Conclusion
As you can see, online thrift stores have come a long way recently. There's something to match everyone's taste, whether you are looking for something super economical or a high end item that will still be much less than its original price.
If you prefer how personal the peer-to-peer experience feels, then you'd love Poshmark and Depop. For luxury apparel, you're guaranteed to get the best high-end wear in The RealReal and Vestiaire Collective.
If you're into vintage items and craftings, you'll most likely find those in Refashioner and Etsy. Lastly, for the regular thrift shopping that you're most familiar with, you can't go wrong with Worn Wear and my other favorite, ThredUP.
Whatever option you go with, you can also feel confident that by buying secondhand, you're doing a great thing for the planet.
We'd love to know: What are your favorite online thrift stores? Who did we miss? Please share your thoughts and experiences in the comments below!
This post was originally published on July 4, 2020 and updated on April 15, 2023.