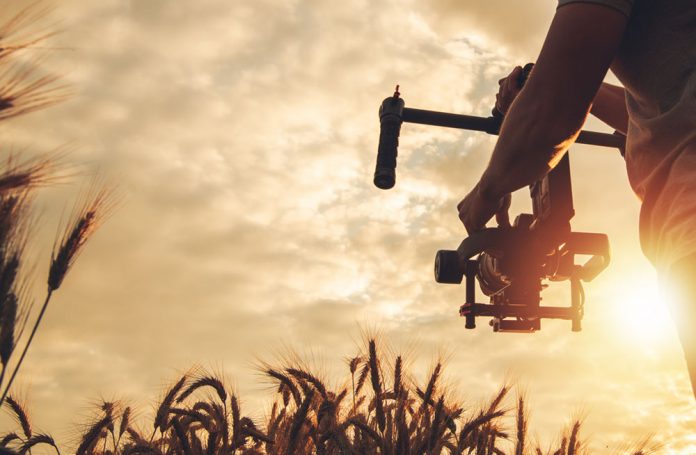 Ahh, nothing like a good documentary—there's no better (and more beautiful) way to get a grasp on some of the environmental problems currently faced by humanity than by seeing firsthand accounts and interviews in a film. After just an hour or two, these documentaries will leave you feeling informed and inspired.
So, pop some popcorn, grab a snuggly blanket, and sit back and relax—here are just a few of the best environmental documentaries out there.
Top 15 Best Environmental Documentaries
1. Ice On Fire (2019)
This HBO documentary, narrated by Leonardo DiCaprio, alerts viewers to the fact that climate change isn't just something that we can expect in the next hundred years, but is actually already impacting communities and ecosystems around the globe.
A perfect blend between problem and solution, this documentary brings together some of the leading voices in the environmental movement to bring climate conversations to the forefront and share what is being done to solve some of the biggest problems humanity currently faces.
2. Climate Refugees (2010)
This film, by American documentary filmmakers Michael Nash and Justin Hogan, was the first to highlight the fact that our quickly changing climate is responsible for tremendous levels of migration (25 million climate refugees at the time—much higher now).
Featuring interviews with global leaders and those who have been impacted by climate change, it presents a thorough view of how environmental change means human change—which brings security, financial, and health issues with it.
3. Anthropocene: The Human Epoch (2018)
This Canadian-made documentary shows how humans have drastically transformed the world we live in. The documentary provides a beautiful—yet sobering—look at how our daily actions have a massive impact on our planet.
Based on nearly 10 years of research and breathtaking shots from around the globe, it's one of the most in-depth looks at what lies behind the products that fuel our daily lives. It's likely that the trailer alone will give you goosebumps.
Buy on iTunes or watch on Kanopy
4. Artifishal (2019)
Patagonia isn't just a maker of some of the world's most eco-friendly outdoor and activewear, but they're also quite the environmental activists. The brand is behind a few books and documentaries that shed light on some of the gravest environmental problems we currently face.
Artifishal is one such documentary. Highlighting the intersection between people, rivers, and wild fish (including the salmon populations that hang in the balance), it might have you thinking twice about last night's sushi order!
5. Cowspiracy (2014)
After you've reconsidered your seafood consumption, you might want to re-think all of the animal products you consume, and Cowspiracy is one of the best reminders that what we eat is killing our planet.
The contentious—yet groundbreaking and eye-opening—film shifts attention from fossil fuels to another cause of global warming: our diets. It exposes some of the truths of animal agriculture while asking why many of the world's leading environmental organizations and voices are ignoring the elephant (cow) in the room.
6. The Biggest Little Farm (2018)
Many of the best environmental documentaries can be heavy. For something a little lighter, The Biggest Little Farm is a must-watch. It follows the eight-year journey of Molly and John Chester as they leave their city home to transform a barren 200 acre property into an abundant and thriving farm.
The couple and their farm team run into obstacle after obstacle, yet along the way learn how to work with nature—instead of overcoming it. Life and death are presented against a backdrop of a lush Californian farm, serving as a good reminder of Mother Nature's abundance.
Rent from filmmakers or watch on Hulu
7. The Hottest August (2019)
"Disguised as a portrait of collective anxiety," this film by Brett Story takes a look at climate change—more specifically, New York City in the world's hottest month (August, 2017). Not only does it shed light on the fact that our world is changing, and may be headed to catastrophe, but it also brings human survival strategies, distractions, and anxieties to viewers' attention.
8. An Inconvenient Sequel: Truth To Power (2017)
Al Gore is back again with his sequel to 2006's An Inconvenient Truth. The documentary highlights some of the improvements—and setbacks—that took place in the decade between the two films.
Continuing his tireless flight, the former Vice President makes another plea to politicians and the public to address the issues that science is continuing to prove time and time again. Like the first film, it continues to bring the climate crisis into the hearts and homes of millions around the globe.
9. Chasing Coral (2017)
The Netflix Original documentary follows a team of scientists, divers, and photographers on their journey to showcase the world's quickly-disappearing coral reefs. Viewers can take part in the epic adventure and witness how our changing climate is impacting our blue planet.
10. This Changes Everything (2015)
Based on Naomi Klein's book by the same title, This Changes Everything was shot over four years and features interviews in nine countries. It shares voices from some of the front lines of climate change—like Montana's Powder River Basin and the coast of South India.
Standing apart from other documentaries, the film welcomes the slightly controversial—yet totally exciting—idea that our climate crisis can be used to welcome a new, radically different economic system.
11. Before The Flood (2016)
Presented by National Geographic and featuring Leonardo DiCaprio, the 2016 documentary takes viewers on a journey around the globe to see the devastating effects of climate change. It also brings leading experts into the conversation, and provides viewpoints and solutions from scientists, visionaries, politicians, and faith leaders.
12. How To Let Go Of The World And Love All The Things Climate Can't Change
Produced by Oscar nominated director Josh Fox, this documentary features interviews with people from 12 countries in six different continents. It poses the question: "What is it that climate change can't destroy?"
With a sobering recognition that it's too late to prevent some of the consequences, the documentary re-shifts some of our attention to some of the other sources of meaning in our quickly-changing world.
Watch on HBO or the iTunes store
13. Our Planet (2019)
From the makers of "Planet Earth" and narrated by Sir David Attenborough, Our Planet provides viewers with a breathtaking glimpse of our planet's natural beauty—but it also provides an urging message about how climate change is impacting ecosystems and living creatures.
Like the similar documentaries that come before it, Our Planet features exhilarating visuals and travels the globe to provide stunning footage in each of the episodes.
14. Tomorrow (2015)
We'll wrap up this list with a few documentaries that are less doom and gloom and more uplifting. Tomorrow was inspired by the potential demise of humanity, but instead of exploring that, it looks for solutions. There isn't a one-size-fits-all approach to addressing our warming planet, but it does show local initiatives and presents viewers with a new vision for the world.
Buy film on iTunes or Google Play
15. 2040 (2019)
This Australian documentary was directed by and stars Damon Gameau (who's also responsible for That Sugar Film). Told through the eyes of Damon's young daughter, it presents a world in 2040 that takes advantage of some of the most innovative and inspiring solutions to address climate change.
If most of the best environmental documentaries leave you feeling hopeless, this provides an alternative—an uplifting and empowering view of our future world.
Best Environmental Documentaries: Honorable Mention
If you're short on time, we'd recommend The Story of Stuff—a 20 minute animation about consumption and capitalism. The same talented makers also have short documentaries on bottled water, cosmetics, microbeads, microfibers, and much more.
We'd also love to know about some of the other best environmental documentaries out there. If you have a favorite, please let us know in the comments!