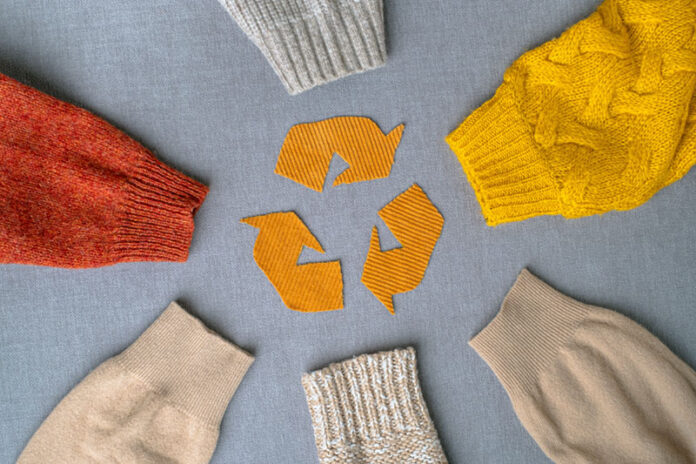 Green is the new black and more and more of us are filling our closets with garments from top sustainable fashion brands. There's one brand that got their start far before it became fashionable to dress for the planet. Tentree was founded in 2012, and ever since then they've led the way in eco-conscious clothes. 
Next time you need a new outfit, consider this Tentree clothing review, which features our favorite 10 things to know about the brand. 
Tentree Clothing: 10 Things to Know About the Brand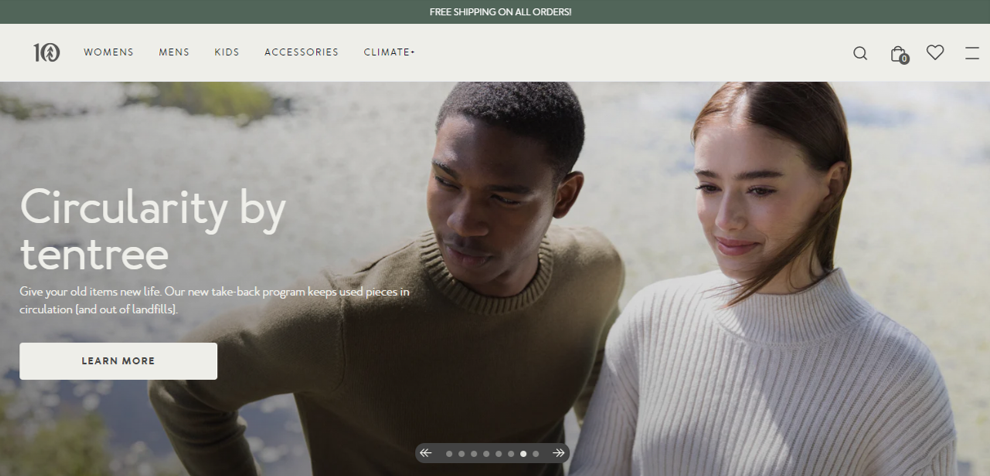 1. They had a humble beginning.
It feels much better to support a company when they have a feel-good story. And this is certainly the case with Tentree. The company got their start in 2011 when a tree planter (surprise, surprise) spent some time in Hawaii, fell in love with our planet, and decided to start a clothing company that would give back to Earth. 
One brother roped in another brother and after Kalen Emsley and Derrick Emsley received overwhelming support from their hometown Saskatchewan community, Tentree was well on its way. 
Initially operating in a basement (!!), Tentree really took off after Kalen and Derrick appeared on Dragon's Den, a TV show featuring entrepreneurs and their pitch ideas. With a win (and funding) in hand, Tentree really stepped up their tree planting, and by 2014 more than 1 million trees had been planted. 
Fast-forward several years, and the brand's HQ is now located in Vancouver, British Columbia, one of the world's greenest cities. 
2. They save the great outdoors, by making clothes for the great outdoors.
Tentree's clothes are designed to withstand the great outdoors, and as a Climate Neutral Certified company, they protect the great outdoors, too. 
Their carbon offset projects provide cookstoves, support renewable energy, and plant forests. They're also actively reducing their factory emissions and impact of air freight. 
3. They use some of the best materials.
You can't get much better than Tentree's range of sustainable materials. They include: 
TENCEL lyocell (sustainably-sourced wood pulp produced in a closed-loop system that recycles water and chemicals) 

Recycled polyester (made with discarded plastic bottles in landfills)

Organic cotton

Hemp (naturally antimicrobial, strong, and UV resistant)
Even their packaging is sustainable, and by 2023 it will be totally free from virgin materials!
4. They help us offset
our
impact.
In 2020, Tentree did something even more revolutionary by launching their Climate+ packages program, where anyone and everyone can purchase carbon offsets as easily as they can sign up for a new streaming service subscription (which you can also offset). 
Feeling extra guilty about that long, hot shower? Just realized the impact of your recent weekend getaway? Recently welcomed a hungry pup into your family? 
The options for offsetting are endless and we can choose between individual offsets or subscriptions to compensate for our activities by planting trees and removing CO2 from the atmosphere. 
Even if you don't end up purchasing an offset, it's great to look through the selection to see the carbon emissions associated with common activities (a lifetime of smartphones = 1.3 tons of CO2, btw), and how planting trees can help.  
5. They value inclusivity.  
A quick scroll through the brand's website will instantly demonstrate their commitment to diversity and inclusivity. Unlike many of the fast fashion companies, you'll see a diverse array of ethnicities and body types.
Their clothes are designed for everyone and their size range is more encompassing than most (XS-XXL for women; S-XXL for men). It's great to see that their models look like everyone, too. 
6. They're authentic.
In a world tarnished by greenwashing, it's beyond refreshing to see a brand actually care about making a difference. 
Take for instance an Earth Day Instagram post of theirs from 2019. It didn't feature a catchy phrase or an impressive photo—it was just a promise that 5 million likes would translate to 500,000 planted trees. 
As of 2021, that post has received 15,448,197 likes, making it one of the most popular Instagram posts of all time. As for the trees (which were planted), here's what the co-founder said in an interview with Business Insider:
"Authenticity is important to us because it is who we are. We started a tree-planting company that sells apparel, not the other way around."
7. Their prices are reasonable. 
Don't let the sustainable materials and positive impact fool you into thinking that an organic cotton hoodie will cost you an arm and a leg. Comparatively speaking, Tentree is one of the most affordable sustainable brands out there—even more affordable with their Mystery Bags, which includes 5 mystery items (up to $250 in value) for just $110.
If you're not ready for a mystery box, their Dirty Deals section is another palace to source sustainable clothes without breaking the bank.  
8. They're a Certified B Corporation.
As a top-ranking Certified B Corp, we already have a hint that Tentree's supply chain is cleaner than most. A look at the Ethical Manufacturing page on their website gives us even more peace of mind. 
Every one of the suppliers is transparently listed, as well as a statement indicating that partner factories are regularly audited, meet Tentree's Code of Conduct, and that all workers receive living wages, not just minimum wages. 
Many factories are supported with certifications from organizations like Worldwide Responsible Accredited Production (WRAP), Business for Social Compliance Initiative (BSCI), Fair Trade, and Fair Wear Foundation. 
9. Their clothes are comfortable.
If you've made it this far in the list, you're probably looking for a catch. But with Tentree, there isn't a catch, nor do you have to sacrifice comfort to do the right thing. 
There is one teeny-tiny downside: their clothes generally run a little small, so you may want to consider sizing up if you like a looser fit. 
10. They plant ten trees for every purchase!
We saved the best for last because Tentree's do-good mission is worth emphasizing. In a world where it seems like good news is few and far between, it's great to realize that you can dress in fabrics that support our planet, and support a company that's supporting global communities. 
As of June 2021, the brand has planted 57,698,941 trees—and is well on their way to meeting their goal of one billion trees by 2030. 
We realize it seems as if everyone is planting trees for every purchase these days, but Tentree is doing it differently (and, dare we say, better). Instead of planting monocropped tree plantations that require water and chemical inputs, they're taking time to think about their trees holistically. 
Not only is Tentree's reforestation curbing the impacts of climate change by enabling carbon sequestration (where CO2 is removed from the atmosphere through photosynthesis), but they're also planting trees to support people. 
Some of the areas they work with get fruit trees, while others get mangrove trees that can help support local fish stocks. Wherever they operate, they're boosting local economies and providing job opportunities that wouldn't exist otherwise.
Customers can register their trees using the tree code tag that comes with each piece of apparel, so we can all see exactly what impact our purchase is having. 
All of this with a new organic cotton t-shirt? It's no wonder there are so many raving Tentree clothing reviews!