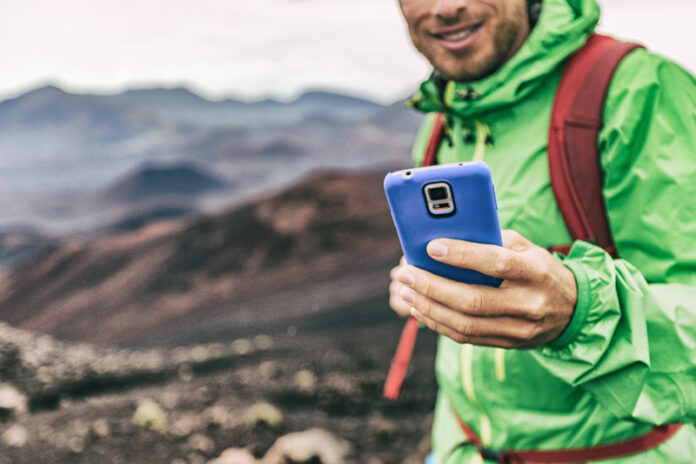 Someone should call 9-1-1, because our planet is in need of some help. For when that call is made, we've got a few eco-friendly cell phone cases to recommend. 
While this is something you've possibly never even thought of, most cell phone cases (like the majority of our other goods) are made with plastic. This means that when they end up in landfills, they release microplastics and leach other chemicals. 
Not just that, but most of the cell phone cases we see on the market today are mass-produced in a way that should make us feel even guiltier about picking up our phone for the millionth time in one day. 
The cell phone case market generated more than $1 billion in revenue in 2018. Let's make sure our hard-earned dollars are going towards brands and products who put the planet before profit.
So, without further ado, here are 7 eco-friendly cell phone cases that will protect your phone and our planet.  
7 Eco-Friendly Cell Phone Cases 
1. Pela Compostable Cases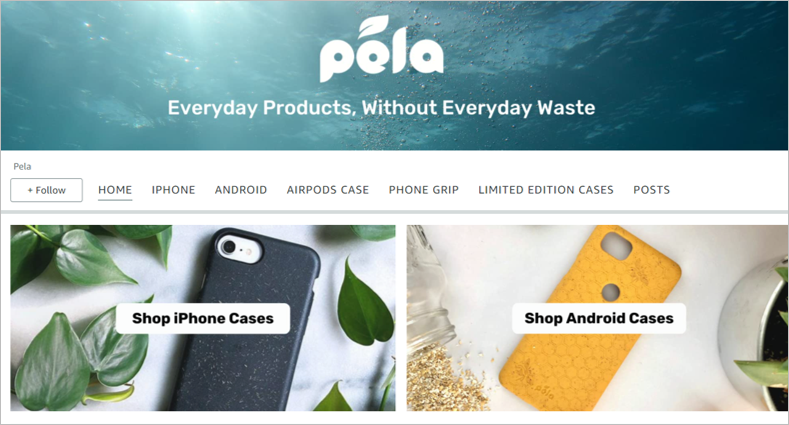 Pela was the first brand to provide the world with a 100% compostable phone case. In fact, they could be credited with the movement that has since followed (i.e. the more than 700,000 people who have made the switch to plastic-free phone cases).
They have cases for both iPhone and Android phones, with something to fit nearly every model out there. 
Pela phone cases are made from renewable feedstock (i.e. starch and natural fibers like flax shive) instead of non-renewable feedstock (i.e. petroleum-based plastic). Because of this, they're associated with less greenhouse gas emissions and they'll completely break down without releasing any toxic residues. 
They also work with local suppliers in Canada so that they can reduce their shipping footprint. They support their workers with safe practices and fair wages. 
Pela is a Certified B Corporation, a Climate Neutral Certified company, and a contributor to 1% for the Planet. They also send your phone case in a paper envelope that is 100% recycled, recyclable, and compostable!
2. Casetify Custom Compostable Case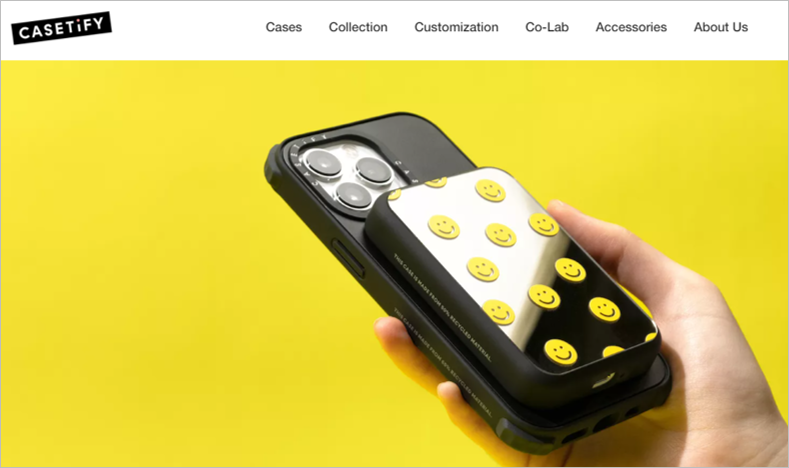 While not all of their phone cases are created equally (AKA some aren't as eco-friendly as others), Casetify does have some pretty awesome customizable compostable cases worth mentioning. 
The Custom Compostable Case comes in six different colors and will fit a range of iPhone models. 
The compostable and biodegradable cases are made with a high-tensile material that's made from renewable bamboo. Called Ecotify™, the proprietary blend of bamboo, starch, and biopolymers breaks down fully in just 180 days (with industrial composting methods) and doesn't release toxins. 
But don't think that this deters from their durability because the phone cases have been military-grade 4ft. drop-proof approved! 
Even better, with every purchase of a compostable and biodegradable phone case, Casetify plants one tree. This goes towards the Earth Day Network's goal of planting 7.8 billion trees this year. Everything is delivered in a 100% recycled cardboard box with organic ink, too! 
Available: Casetify
3. Urban Armor Gear Outback Compostable Case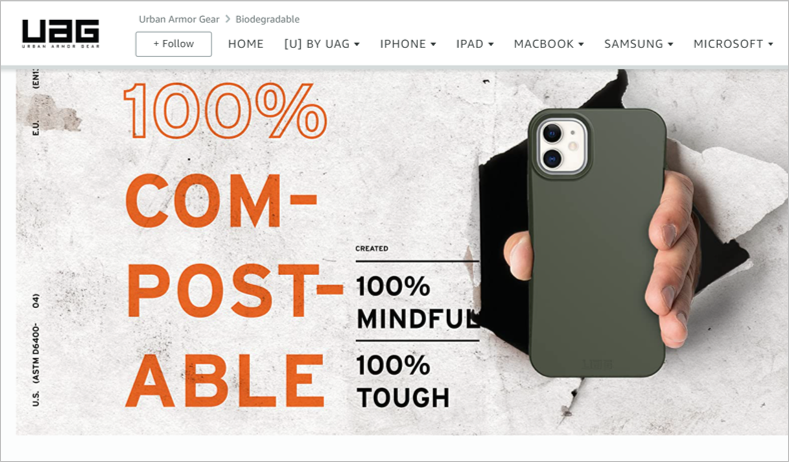 As a part of their Outback Series, UAG has released a biodegradable phone case that doesn't compromise on strength and durability. It's been military drop-tested, but is still 100% biodegradable and compostable. 
The phone case is made from a blend of PLA, PBAT, and bamboo fiber. In layman's terms, it's made of plant-based ballistics that will compost in a commercial-grade composting facility or backyard compost. In a backyard compost situation, expect the case to break down within six months to four years (it takes 180 days in an industrial composter). 
The cases are designed for a range of Android and iPhone models, and come in different colors. 
The phone comes packaged in zero plastic and 100% recyclable materials, too!  
Available: Urban Armor Gear|Amazon
4. A Good Company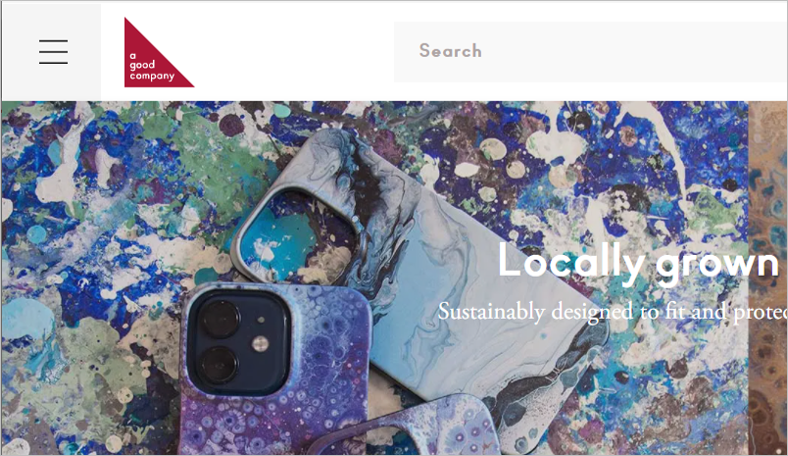 A Good Company is, well, exactly that. Creating thoughtful, elegant, and sustainable everyday products is their forte. Their eco-friendly cell phone cases are truly one-of-a-kind and suitable for most iPhone models and some Android models.
Not only do the phone cases come in a variety of designs (more than 29 designs, to be exact), but they are also the world's first climate-positive mobile case. They're saving the world from plastic pollution, too! Made out of a byproduct of the organic linseed industry, the phone case is both sleek and biodegradable. 
Don't want to put your phone case in your garden? No problem. A Good Company has a Good Loop system where you can send back the phone case so that it can be turned into another one! 
Their commitment to being plastic-free extends to their shipping, too. All of their phone cases are sent in recyclable and compostable stone paper packaging. They also donate 4% of every purchase to A Good Foundation, which creates positive impact through sustainable initiatives. 
Available: A Good Company
5. 15:21 Cork Case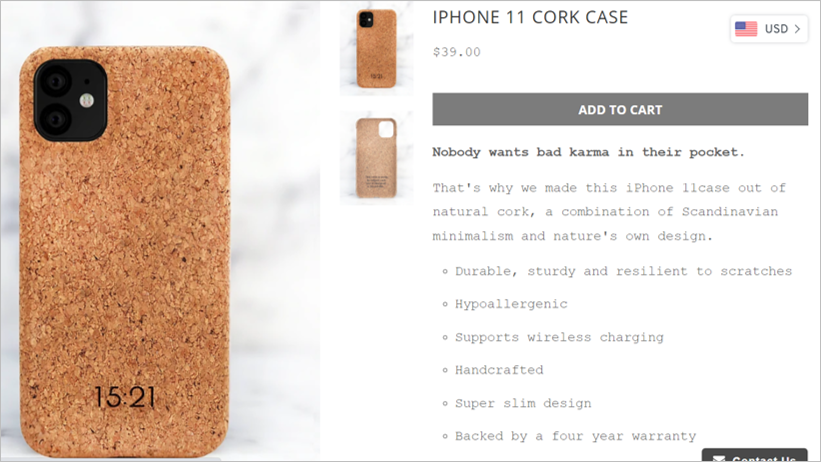 According to 15:21 themselves, "Nobody wants bad karma in their pocket." Isn't this one of the best reasons to make the switch to an eco-friendly cell phone case?!?
15:21 certainly thinks so, which is why they've made sustainable cork cases for a range of Android and iPhone models. The natural cork is combined with Scandinavian minimalism to create a hypoallergenic, slim, sturdy, and resilient phone case. 
Cork is renewable and because the cork trees don't have to be cut down when harvesting cork, the process actually helps the trees grow healthier and stronger! Cork oaks also grow well without pesticides or fertilizer, and they support healthy biodiversity. 
Cork is great to manufacture, too! The 15:21 factories burn cork dust (a byproduct of cork harvesting) to produce 90% of the energy needed for production. 
Cork is durable like leather, and it is also water-resistant and compostable. It feels nice, too! 
6. Wave Eco-Friendly Case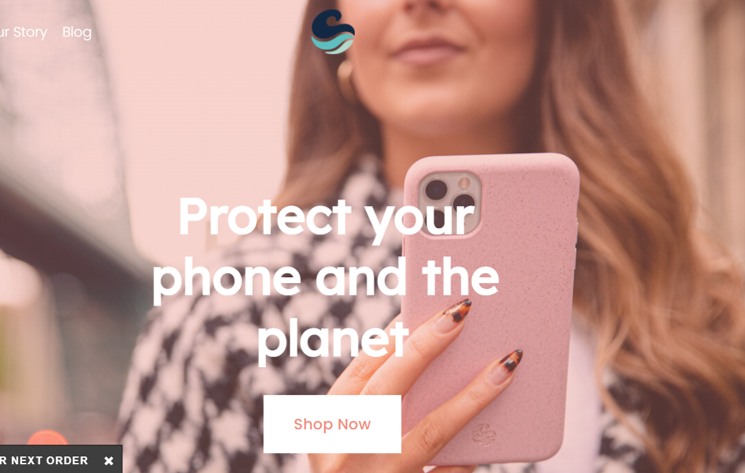 UK-based Wave was started by three friends who've seen first-hand the impacts of plastic pollution on their coastal homes. 
Wave Case was designed to be a stylish, yet biodegradable, phone case and wheat straw is the material that makes it possible. 
Because Wave wants sustainability to be accessible for everyone, they make some of the most affordable eco-friendly cell phone cases for both iPhone and Samsung. They're made from 100% plastic-free and biodegradable materials and are shipped in 100% plastic-free mailers that are made from recycled cardboard.
They also donate a portion of their proceeds to one of the UK's leading marine conservation organizations, Surfers Against Sewage 250 Club. 
Available: Wave
7. Popsicase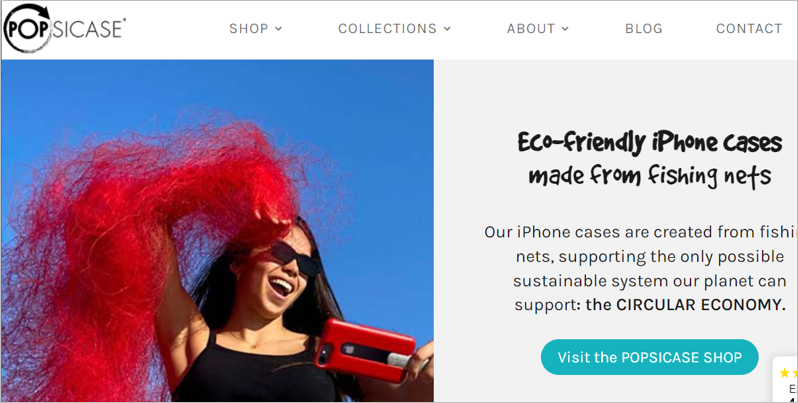 Here's something you don't see everyday—an eco-friendly cell phone case made from discarded fishing nets! Taking the circular economy to a whole new level, Posicase is transforming plastic pollution into something we can all use. 
Every Popsicase is made from 20 grams of scrap aluminum combined with 50 grams of discarded fishing nets. The phone cases are produced in Barcelona and they use carbon offsets to compensate for the CO2 emissions during production and shipping. 
Truly embracing the circular economy, they also provide a discount for old Popsicase cases. Just send it back so that it can be transformed into a new case! 
While they only make cases suitable for iPhones, they come with a handle to make holding the phone much easier (although the handle is optional). 
Available: Popsicase
Before We Hang Up the Phone
Did we make the case for the importance of eco-friendly cell phone cases? We hope so! We're so excited to see innovative materials and practices being used to minimize the impact of our FaceTiming and Instagram scrolling. 
Where'd you get your eco-friendly cell phone case? Let us know if you have any brands to recommend!