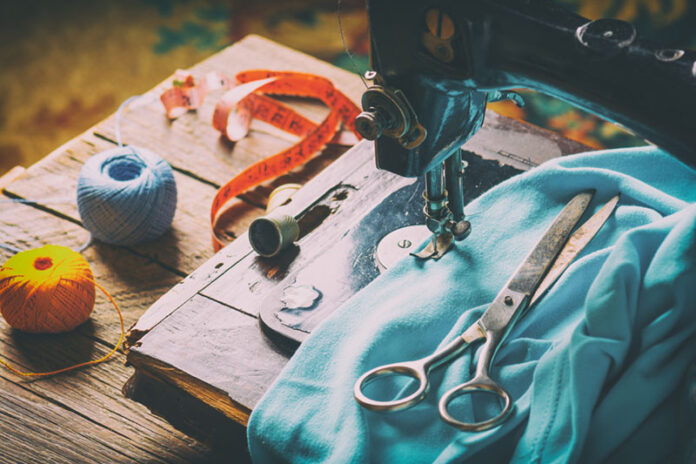 In our fast fashion world, we're consuming clothes at rates higher than ever before—which means that we're disposing more, too. And we've all been there—stuck with a pile of clothes that aren't good enough to wear, and thanks to tears, stains, or missing hardware aren't good enough to donate, either. 
If this sounds familiar, and you've got a bag of old garments waiting for a fate that's not a trash can, read on because we'll provide some suggestions for what to do with old clothes that can't be donated. 
Our Environment Deserves Proper Disposal
Fast fashion means up to 52 micro-seasons and trends that continuously update. It also means that we're purchasing significantly more clothes and we used to. 
In fact, compared with our grandparents, we now buy five times more garments than they did! We only wear 20% of the clothes in our closet, too. 
But the real problems arise after we've worn that little black dress or pair of yoga pants until they're no longer trendy or have a pesky hole that keeps growing.
According to the EPA, in 1960, Americans generated 1,760 thousand tons of textiles. In 2018, that number had grown to a whopping 17,030—11,300 of which were landfilled and 3,220 were incinerated. 
Really makes you think twice about that new sweater you just had to have, doesn't it?
So, instead of turning to the trash can or incinerator after your favorite pair of jeans reaches the end of its life, there are several ways you can get creative and crafty to give old clothes a new life. 
What to Do With Old Clothes that Can't Be Donated? 5 Solutions
1. Repurpose
Think that old clothes can only be transformed into cleaning rags? Think again.
It's true, you can use old t-shirts to wipe up. Combine this with a DIY eco-friendly household cleaner, and you've got the most sustainable way to spring clean.
But you can do even more to repurpose your old clothing. Here are a few additional ideas:
2. Upcycle 
Whether you've got supreme sewing skills or have never picked up a needle and thread in your life, there are also a few options for transforming old clothes into new garments. 
3. Repair
Not only did our grandparents buy significantly less clothing than we do, but they also had the wherewithal to mend and repair them. 
One of the best things we can do to stay sustainable (and fashionable) is to bring back some of these old skills and learn how to repair old clothes!
We should also mention that hand-stitching has been linked to a release of serotonin—so it will make you feel happy, too! 
Here are a few tips to get you started:
Before deciding whether to repair or recycle, consider how much you love the garment and try to determine what materials will be needed and how long it'll take to fix. If the pros outweigh the cons, then get out your sewing kit.
Even if you just do a temporary fix, it's better to repair a hole or fraying thread as soon as it happens.
Before doing any stitching, it's recommended to iron the garment first so that any wrinkles don't mess up your mends.
If you can, try not to wash the garment—especially before making any repairs. This could make things much worse.
Work in a clean spot with adequate lighting.
Try not to use long pieces of thread, because they can actually pull and stretch the fabric. 
For some basic stitching fixes, check out Remake World's guide. It'll teach you how to replace a button, darn a sock, and more! 
If the idea of using a sewing machine or your own hands to fix clothing sounds daunting, consider having a sewing day with friends! Invite them over, have some fun snacks and drinks, and chat while you save your old, torn pair of jeans. 
4. Recycle
For when all else fails, you have the option to properly recycle the valuable textiles found in your clothes. 
Some brands have a return and recycle policy. You can send them your old clothes to be repaired and resold, or properly recycled!
For example, Patagonia has a Worn Wear program. It accepts old Patagonia gear, repairs or recycles the materials, then sells the transformed garment for a pretty amazing price! Similarly, The North Face's Clothes the Loop program accepts any brand's apparel or footwear. You get a discount, and thanks to their partnership with Soles4Souls, global communities get livelihood opportunities. 
Beyond these brands, there are also several organizations dedicated to properly recycling old clothes. For instance, you can order a TerraCycle Zero Waste Box, which accepts clothes and textiles. The American Textile Recycling Service and Council for Textile Recycling also provide options for recycling.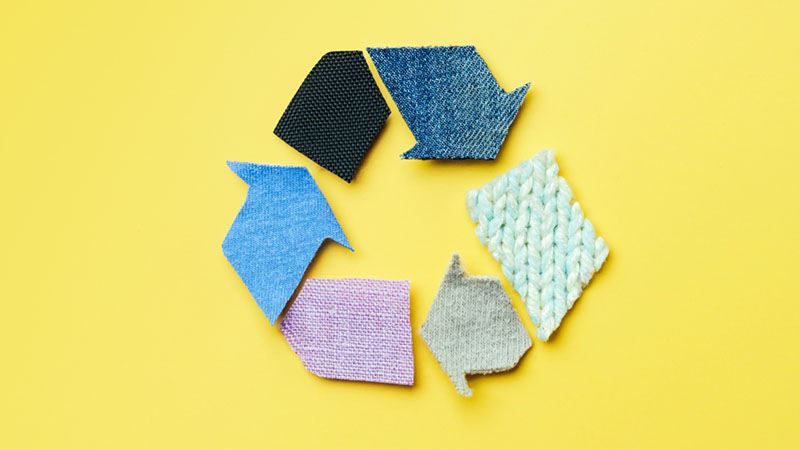 5. Compost
It's a shame that about 60% of our clothes are made from plastic. Because when they're not, they have a chance of being composted.
If you've got some old garments that are made out of cotton, hemp, linen, silk, wool, cashmere, and some types of bamboo fabric, you can send valuable materials back to the earth!  
Composting works best with clothes that haven't been dyed using toxic chemicals and contain little to no synthetic material (sometimes, around 5% elastane/spandex is okay).
If you've got a thriving backyard compost, you can even help the process out by removing any pieces that aren't biodegradable (zippers, tags, buttons, etc.), cutting the clothes into shreds to help them decompose quicker, and using an appropriate balance of green material to brown material. 
Bottom Line on a Worn-Out Wardrobe
When it comes to what to do with old clothes that can't be donated, it's clear that there are several options. While it might take a little bit of foresight, learning new skills, or buying some equipment, properly disposing of old clothes is one of the best things we can do in a world that's been harmed by fast fashion. 
That said, we'd love to know if you have any other ideas for how to responsibly refresh a worn-out wardrobe. Just let us know in the comments below!