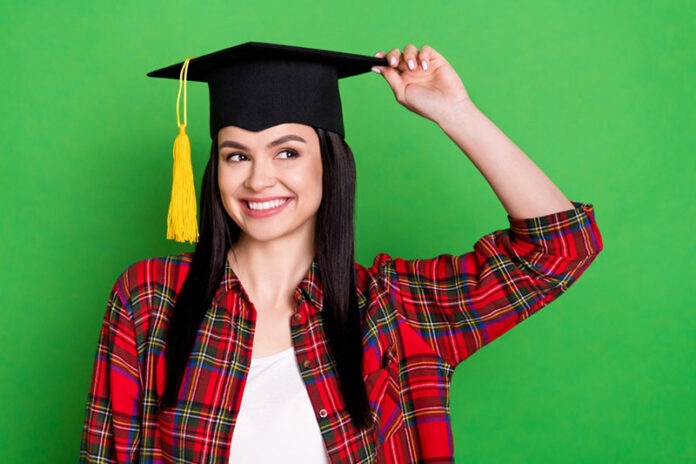 Whether you're finishing up your last year(s) of high school or heading to college after a multiple-decade gap "year," our planet needs you. Mitigating the effects of global warming requires dedicated individuals to understand how it's happening and what can be done to halt, or even reverse it. If you've got a passion for protecting Earth and want to make it a career, there are several sustainability majors for you to choose from. 
Why Study for a Sustainable Future?
Not only do we need experts in the fields of climate change science, sustainable agriculture, renewable energy, urban planning, to name just a few, but many of these areas of study and work can be extremely beneficial for those involved, too.
We can consider that sustainable degrees and the sustainable jobs that follow can help to boost the economy, support public health, and reduce poverty—in addition to obviously helping to fight climate change.
According to the Bureau of Labor Statistics (BLS), we can expect an above-average job growth for many green jobs over the next decade—and we're likely to see them accompanied with higher salaries, too.
So what exactly is a "green job"?
BLS has defined some of these careers as those that either provide goods and services that benefit the environment or conserve Earth's natural resources, or jobs in which workers are involved in producing environmentally-friendly items that use less natural resources.
To get into these career pathways, one of the best things you can do is pursue a sustainability degree.
While this certainly isn't an exhaustive list of environmental-related degrees, the 10 sustainability majors that follow are a good start for anyone thinking of studying sustainability. 
10 Great Sustainability Majors
1. Environmental Science and Sustainability
If you just want to dip your toes into the world of sustainability to be prepared for an array of future studies or career opportunities, an environmental science major is the way to go. Your coursework will include classes in chemistry and biology, as well as environmental policy or environmental regulation and management. 
As a more general approach to sustainability, you may find that you want to pursue a postgraduate degree with a more narrow focus, or you may go directly into the workforce as a sustainability consultant, climate change analyst, or climatologist.
2. Environmental Engineering
It's clear that we need to make things that are better for our planet. If you complete an environmental engineering degree, you may be preparing yourself for work as an environmental technician, hydrologist, environmental project manager, or environmental engineer.
Studies will obviously be centered on engineering, but may also incorporate sustainability coursework as well as topics like environmental, ecosystem, and water restoration.
3. Environmental Law
When you begin an environmental law degree, be prepared for several years of education and multiple certifications before actually being able to practice. After the bachelor degree level, you'll still have a few years before becoming a full-fledged lawyer.
That said, however, there are several steps along the way for career opportunities. After just a bachelor's degree, you may be qualified to become a paralegal, perform a supporting role in the world of environmental law, or work as a legal researcher. 
The years of hard work and dedication will be worth it, as the government, nonprofit, and corporate world needs more environmental law professionals. 
4. Horticulture
A bachelor's degree in horticulture will introduce you to the wonderful world of plants, the science behind them, and how to grow them. You'll get your hands dirty by completing lab work, managing projects, and using field-based problem-solving.
If the idea of studying and working outside appeals to you, that is one of the better degrees to pursue. Future work could include working as a horticulturist, getting involved in agricultural sciences, or working in the crop and soil science field.
5. Environmental Health Sciences
Linking human health with planetary health, an environmental health sciences major will study the environmental factors that affect population health and wellbeing. As such, courses will include both biology classes as well as those with an environmental focus. 
The degree can prepare someone for a future career as an environmental health and safety specialist. 
6. Sustainable Agriculture
Similar to a horticulture degree, a focus in sustainable agriculture will highlight the role of plants and how they can be grown. It will also introduce you to policies that impact the world of agriculture as well as factors that influence distribution and consumption (political science, business, economics, natural resources, etc.).
While it's clear that there's a big area of opportunity when it comes to improving how and what we eat, degree programs for sustainable agriculture aren't as common as many of these other ones—but they often do lend themselves to more hands-on experience, study abroad opportunities, and internships. 
7. Wildlife Ecology
With a wildlife ecology degree, you can turn your childhood passion for insects and animals into a career that will help protect our planet and all beings on it.
In addition to general classes like math, humanities, and communications, you will also likely take many courses in the field of the natural sciences. These include physical science, biological science, chemistry, zoology, evolution, genetics, anatomy, botany, agronomy, and natural resource management. 
Ultimately, the degree might prepare you for a future career as an aquatic biologist, conservation biologist, habitat biologist, wildlife manager, zoologist, fisheries biologist, and more. 
8. Natural Resources Management
During a natural resources management degree, you may explore Earth's natural resources like water, minerals, land, and vegetation and discover how interactions between humans and these resources are contributing to global warming.
Studies will incorporate a broad scope of many intersecting political, social, and ecological facets and will prepare you for a range of career opportunities. These include work as a natural resource manager, forester, wildlife manager, environmental consultant, park ranger, GIS specialist, youth worker, or environmental educator. 
9. Environmental Architecture and Environmental Design
In this major, you can anticipate learning about cities, buildings, and landscapes and how to incorporate sustainable design into all of them. Classes may include topics such as design theory, technology, graphics, history, and architecture basics. 
You may choose to pursue a job as an architect, urban designer, or even landscape designer—all of which will encompass aspects of sustainability. 
10. Marine Biology
As a marine biology major, you'll get an education in the organisms that inhabit saltwater environments. Similar to other biology degrees, you'll take many classes in the fields of biology, ecology, evolution, chemistry, and physics. However, many of these classes will have an oceanography or marine conservation focus.
The degree will likely entail an integrative field experience, preparing you for a career as a marine biologist, microbiologist, research biologist, aquatic scientist, or biological technician.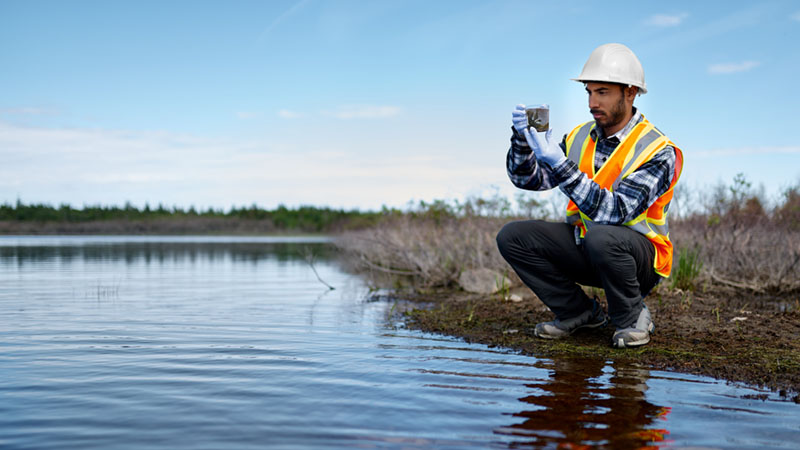 Final Thoughts on Sustainability Majors
When it comes to the best sustainability majors, really any major that you pursue in your academic career is a good fit for our planet.
While it may not be talked about as much, communication, business, political science, and even psychology are all connected to the environment and how we take care of it. That said, in addition to some of these sustainability degrees, you can also put your own eco-twist on any major that you pursue—and our planet needs you to!