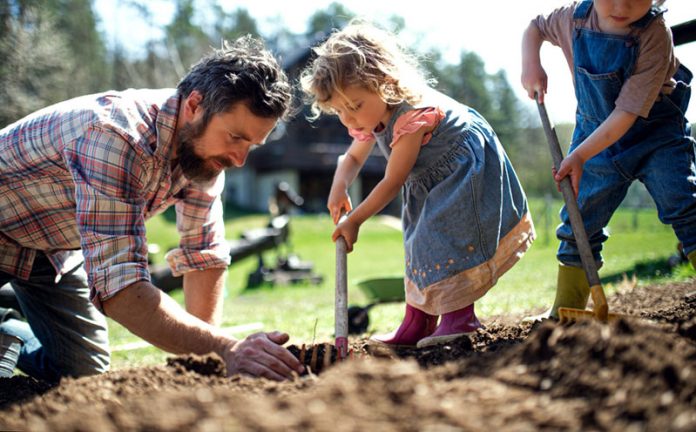 Regardless where you are on your homesteading journey—even if you're just in the dreaming stage—there's no better resource than the thousands of people who have learned tools and tricks to live simpler and more sustainable lives.
Here are 10 of the best homesteading blogs on the internet in 2021.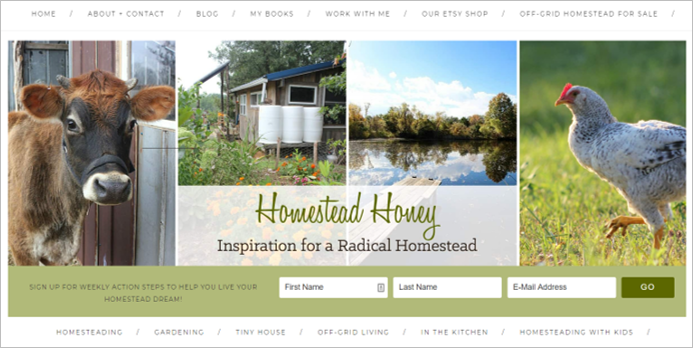 This blog is a great source of both information and inspiration. It shares the joys and trials of living on a homestead, along with helpful tips for anyone who has a dream of homesteading themselves.
Started by Terri Page, the blog has documented her and her husband's journey and how they ended up on an off-grid homestead in Missouri. This homestead was the product of six years of building an off-the-grid property by scratch. It was equipped with organic gardens, a food forest, an outdoor pizza oven, a root cellar, and a completely off-the-grid home.
If your idea of a homestead is one that's radical, this blog is for you. Terri has documented how they lived without electricity and running water, yet were still able to meet their needs. Their journey has continued evolving and they are now renting a 60-acre property in Vermont as they're in the process of building yet another homestead.
Keep up with the family's evolution on their blog, and also learn about foraging, natural building, recipes, homesteading with kids, gardening, and much more.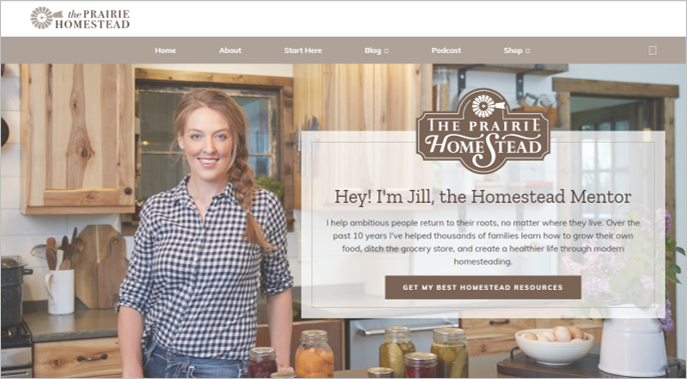 Jill, the human behind The Prairie Homestead, has a background that I'm sure many of us can relate to. Here's what she has to say about it:
"In a million years, I wouldn't have guessed my life would look like this. (You know, with milk cows and chickens and stuff). We craved a more meaningful, purpose-driven existence and were determined not to become robots in the rat race."
Not exactly sure what that would look like, Jill and her husband bought an old farmstead that was remotely located (AKA 40 miles away from the closest grocery store).
To say that Jill and her family figured it out is an understatement. Since moving to their homestead, they've become 100% debt free, have successfully raised their three children, and have found a life that they truly love living.
Check out her blog for inspiration and tips on how to start a homestead. There's also helpful information about cooking, growing, and DIY projects. They even have a podcast!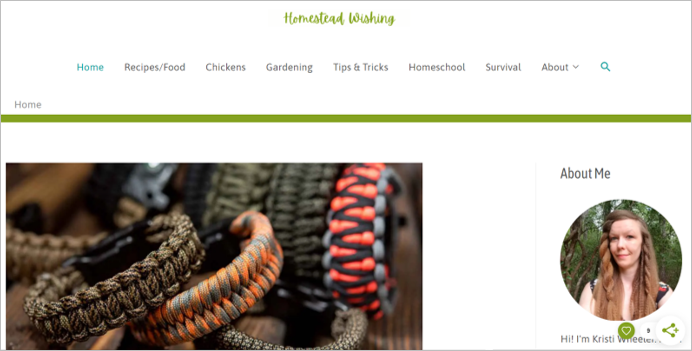 Kristi Wheeler and her family live on a 5-acre homestead in the woods. They raise chickens and have a vegetable and herb garden. Her blog is great for anyone just getting started. In fact, she's got a blog that's specifically about where to start if someone is interested in homesteading.
Beyond that, her website has a plethora of helpful posts about recipes, chickens homeschooling, gardening, DIY tips, and survival.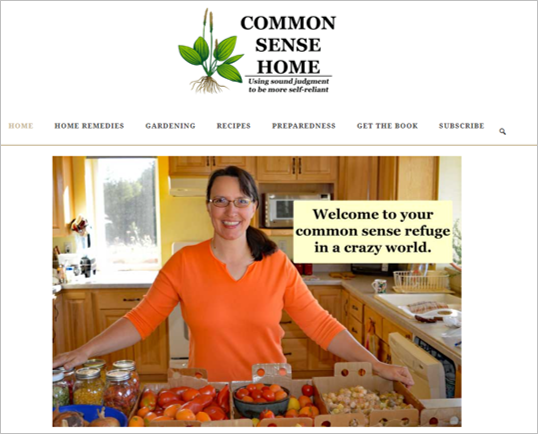 This is a one-stop-shop for all things homesteading. Find tips about food preservation, local food, bulk foods, gardening, homestead animals, preparedness, herbalism, natural health, and homemaking.
With a mix of blog posts and videos, everyone is sure to find easy-to-digest information that will help them on their homesteading journey.
Laurie Neverman is the face behind the blog. She was raised on a dairy farm in northern Wisconsin and has a Master's Degree in Mechanical Engineering with an emphasis in renewable energy. It's no wonder she's a wealth of knowledge!
She grows over 100 varieties of produce every year, along with her husband August—who's an expert in cyber security and emergency preparedness.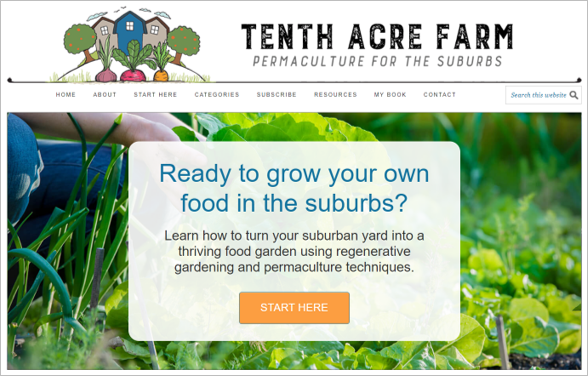 High school teacher-turned permaculture micro-farmer Amy Stross has a 0.10-acre farm in the suburbs of Cincinnati, Ohio.
She's focused on using ecologically friendly techniques that are easy from a maintenance standpoint, but are still able to increase biodiversity. Combating issues like poor soil, small spaces, limited time, excess shade, and pesky neighbors, she has more than 7+ years experience with many of the obstacles homesteaders face.
The blog is worth a peak for the photos alone, but there's also an abundance of information about topics like edible landscapes, perennial crops, permaculture, soil fertility, and much, MUCH more.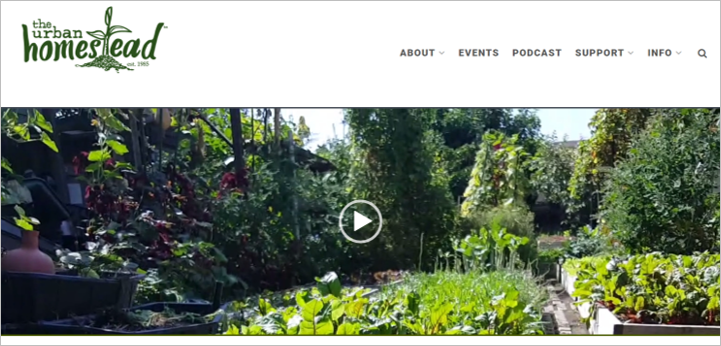 Since 1985 the Urban Homestead project has paved the way for urban sustainability and homesteading. It all started with a purchase of a run-down house in Pasadena and now the Urban Homestead produces 7,000 pounds of produce every year!
Through a lot of blood, sweat, and tears, the family is able to support 90% of their vegetarian diet with the garden. But it doesn't stop there.
They've explored alternative energy and use home-brewed biodiesel to fuel their car. They also keep animals for eggs and manure, raise bees, and are consistently teaching themselves some back to basics skills.
They've meticulously documented their personal experiences, which provides one of the best guides for anyone looking to live a sufficient and simple lifestyle.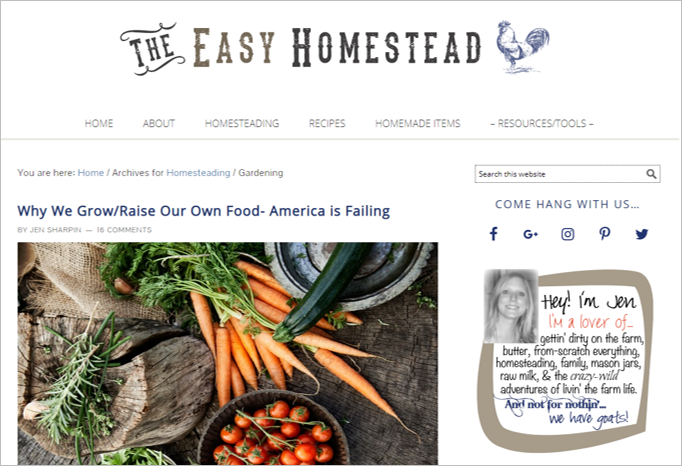 Jen, her husband Beau (Mountain Man), and their children live on 45 acres in rural Southern Virginia. With years of experience growing food for themselves, they decided to start growing food for their community—affordable, non-GMO food, that is.
Inspired by revolutionary farmers like Joel Salatin, they raise natural chickens (for meat and eggs), goats, pigs, and rabbits. They also cook "real food from scratch" and enjoy how homesteading has returned them to an old-fashioned lifestyle.
Check out their blog for homesteading tips (gardening, farm animals, natural home/health, raising kids, DIY tips, essential oils, and recipes.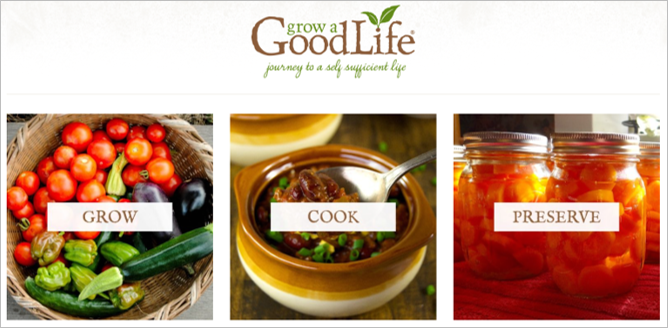 With Grow a Good Life, anyone can learn about one of the biggest aspects of self-sufficiency: food. From growing, to cooking, to preserving, the blog will take you through food's entire journey and will provide you with the knowledge and skills to maximize your harvests.
The blog was started by Rachel, a believer in a simple lifestyle that's both frugal and sustainable—you know, getting back to basics. With just 500 square feet of garden space in Maine, Rachel uses a mix of vertical gardening and biointensive gardening to produce fruit, berries, vegetables, and chickens.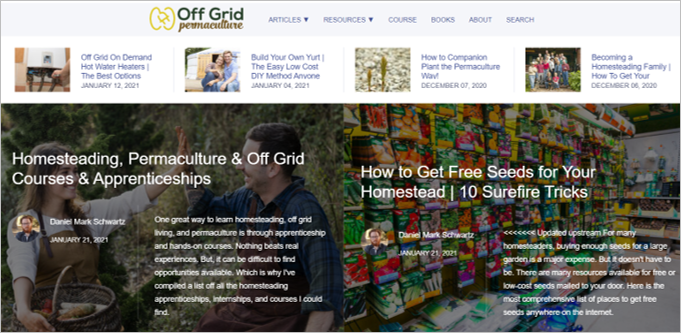 Off Grid Permaculture is designed to support anyone looking for self-reliance. It was started in 2013 when Daniel decided that he wanted to live off-grid. Although he was a busy member of the U.S. Air Force, he still found the time to do a permaculture design course and a natural building apprenticeship.
These prepared him to establish an off-grid property in the Pacific Northwest in 2018. Now, he continues to develop his homestead and share his knowledge with other people.
Daniel's blog has everything you would need to know about permaculture, off-grid living, and homesteading. His resources include information about solar panels, off-grid power kits, sustainable housing, water systems, and finding land.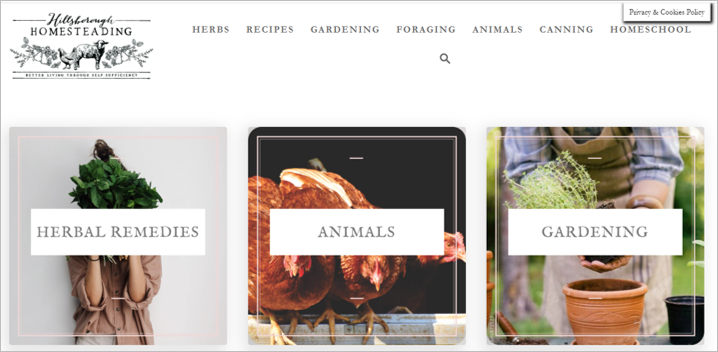 Before living on her homestead, Lauren had it pretty tough. She had just gone through a divorce, was forced to move back in with her parents, was commuting to a job she hated, and to top it all off, was barely getting by.
But with self-sufficiency, freedom, and independence as her goals, she saved and scrimped and eventually found a perfect 18-acre homestead, which she established with her high school sweetheart.
She's learned a lot over the years, and is happily sharing it with her online audience. Check out the blog to learn about animals, herbal remedies, gardening, recipes, and more.