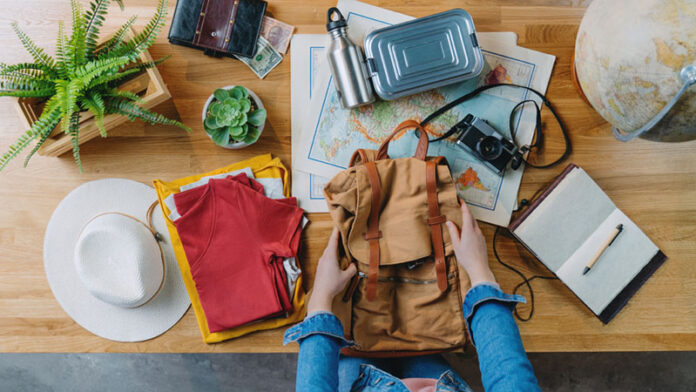 For many of us, traveling means arranging passports, getting time off work, booking flights, and finding a pet sitter, but there is also another consideration we should be making: our planet.
Traveling sustainably is more important than ever before, and fortunately for all of us with the travel bug, it is now also easier than ever before. After a year without much of travel, many of us are understandably very excited about planning our next adventure. To help you do that in an earth-friendly way, we've come up with a few top tips for traveling sustainably. 
7 Top Tips for Traveling Sustainably
1. Choose an Eco-Friendly Destination
Travel has been at a bit of a standstill over the past year, so now's the time to start planning our next vacation. Where does this planning typically start? With the destination, of course!
Just as the destination will make or break the trip, it can also make or break the sustainability of the trip. Fortunately, there are several travel destinations that will satisfy any type of vacationer—and do so in a way that keeps our planet happy.
According to Culture Trip, here are the top 11 most sustainable holiday destinations:
Iceland
Finland
The Netherlands
New Zealand
Australia
Chumbe Island, Zanzibar (off the coast of Tanzania)
The Republic of Palau
The Azores (off the coast of Portugal)
Ecuador
Costa Rica
British Columbia, Canada
Don't have the budget for international travel? Here are some of the top sustainable travel destinations in the United States (also courtesy of Culture Trip):
Alaska – Denali National Park and Preserve
Hawaii – Hawaii Volcanoes National Park
California – Yosemite National Park, San Andreas Fault, Joshua Tree National Park
Oregon – Amity Vineyards
Montana – Glacier National Park
Colorado – Rocky Mountain National Park
Washington – Mount Rainier National Park
2. Check Emissions Before You Check Baggage
As air travel continues to become more convenient and affordable, it's important to remember that it might not be the best option from a sustainability standpoint. If you're able to take a longer journey, it's better to choose an alternative form of transportation. 
Driving is almost always a better option than flying, as are train and boat journeys. If you are planning a road trip, you can also rent a hybrid or electric car to make your trip even more sustainable.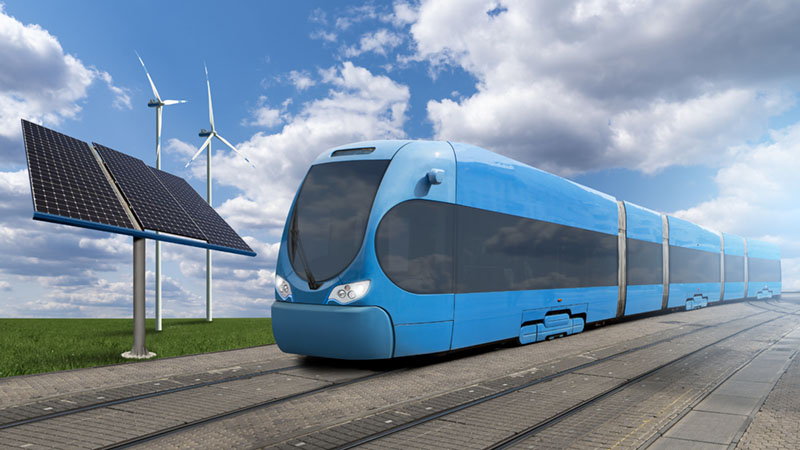 If flying is your only option, there are few ways you can improve the sustainability of your journey:
Less layovers: Non-stop flights are better than journeys with multiple layovers (most of the emissions occur during takeoff and landing).
Offset emissions: Many airlines offer the option to offset flight emissions with carbon offset programs. For more information and a list of 30 airlines that have introduced an offset program, check out the IATA website. 
Look for airlines that use biofuel: Some airlines—United Airlines being the only one in the US—use biofuel for their regular operations. This is often produced using agricultural waste and certified by the Roundtable on Sustainable Biomaterials.
Skip first class: Because of the additional weight of the larger seats, first-class flying is associated with a higher level of emissions (as much as nine times as many!). So, save your wallet and save our planet by flying in economy instead. 
3. Opt for Sustainable Accommodation
Once you know where you're going and how you're getting in there, the next thing to determine is where you're going to be staying. Fortunately, many hotel chains and small accommodations have made improvements in recent years to make their places more sustainable.
You can easily find these places using location-specific certifications. For example, in the United States you can look for accommodations that have been LEED certified by the U.S. Green Building Council. In Australia, look for EarthCheck certifications, in Latin America, look for certifications by Green Globe, and in the UK look for hotels and accommodations that are certified by the Green Tourism Business Scheme.
Additionally, some other countries around the globe have developed their own certification scheme for sustainable travel, so you can check for those, too. 
Here are some other things to consider before and after you book:
Airbnb accommodations are generally more environmentally friendly than hotel chains. In fact, 88% of their hosts use green practices and overall, Airbnb accommodations use up to 78% less energy than hotels. 
If you are staying at a hotel, there are some practices you can do to minimize your impact. We recommend always using the 'do not disturb' sign and/or hanging up your towels so that they don't get washed/replaced. You can also use the recycling bin provided in the guest room, or ask about recycling if it isn't offered. 
If you're going to either an Airbnb or a hotel, we also recommend bringing your own toiletries (i.e. shampoo, conditioner, body wash, hand soap, toothpaste) so that you minimize your consumption of single-use plastics.
4. Plan Activities That Protect Our Planet
Some of the best things that you can do for your physical and mental health, as well as the health of our planet, is to get outside on your trip! Exploring the natural wonders of your destination is an eco-friendly activity—just be sure to pick up any trash you spot while hiking, cycling, or walking, and avoid touching or feeding wildlife.
If an exploration of a local park or jungle isn't up your alley, there are also some other eco-friendly activity tips you can consider:
Look for tours or activities that are approved by the Global Sustainable Tourism Council.
Instead of booking an activity with a large, international tour group, look for community-based tourist groups that are more motivated to preserve natural resources and hire local guides.
Avoid any activity that promises you direct interaction with animals (i.e. riding elephants or hiking with lions) because in some cases, you may be unknowingly supporting a company that illegally captures and abuses animals.
5. Support Local Economies
You may not realize it, but the country that you end up visiting on your next trip could be one that needs your vacation more than you need it. Many countries rely on tourism and, according to Globe Trender, some countries get around a third (or much more) of their GDP from our annual vacations. 
Some of these destinations include:
Aruba
UK Virgin Islands
Maldives
US Virgin Islands
Bahamas
Antigua and Barbuda
St Lucia
Grenada
Belize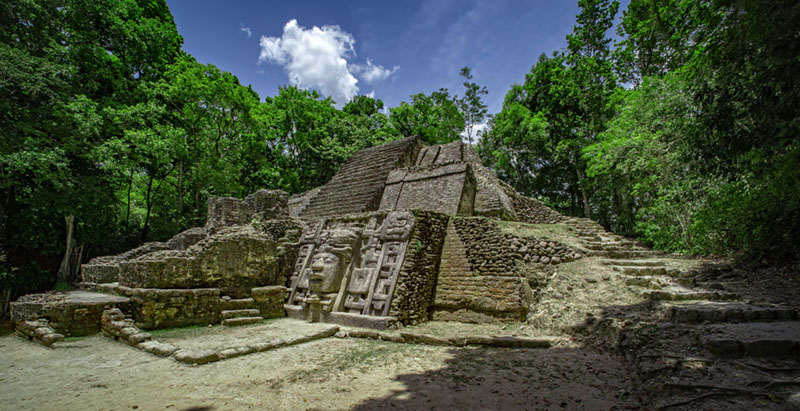 So, when you're visiting any country, be sure to consider supporting the local economy instead of spending money on products and meals that support large, international companies. We recommend talking to accommodation staff or doing research before your trip to find some of the best local shops and restaurants to support. After COVID-19 and a year or more of little travel, some of these small businesses (and countries) could use your help more than ever.
6. Minimize Food Waste
We've all been there, we're on vacation so our eyes tend to be much bigger than our stomachs when it comes to trying new cuisines and dining out for several meals a day. While this may seem contradictory to the last tip, sometimes less is more—especially when it comes to food that might end up wasted. 
Leftovers in your tiny hotel fridge might not get eaten before your departure and with so many new restaurants to try (or the included continental breakfast to take advantage of), it's likely that you won't be joining the "clean plate club" as much as you do at home. 
So, instead of eating all the things (but in reality, wasting a lot of food):
Share meals with friends or family so that you can still get a taste of several different meals, without all of the waste. 
Bring your own reusable containers (or silicone bags) to keep leftovers fresh and tasty. 
Avoid room service and use restraint when enjoying an all-you-can-eat breakfast buffet. 
Ask waitstaff if smaller portions are available. 
Pack your own food or explore a local farmer's market to have snacks on hand instead of stopping at restaurants and cafes regularly. 
7. Minimize Consumption
We're sure that you're deserving of your next vacation, but take some time to stop and consider what a good trip means to you. It's easy to fall into a pattern of unrestricted consumption while we're traveling, so consider the impact of buying plastic-based souvenirs, t-shirts you likely won't wear, or cheaply-made and mass produced toys, clothes, jewelry, and other products you may find at the hotel gift shop or in the airport.
A good trip isn't defined by what ends up in your suitcase for the trip home, but by the memories made during your vacation. Focus on that, and you'll be well on your way to traveling sustainably.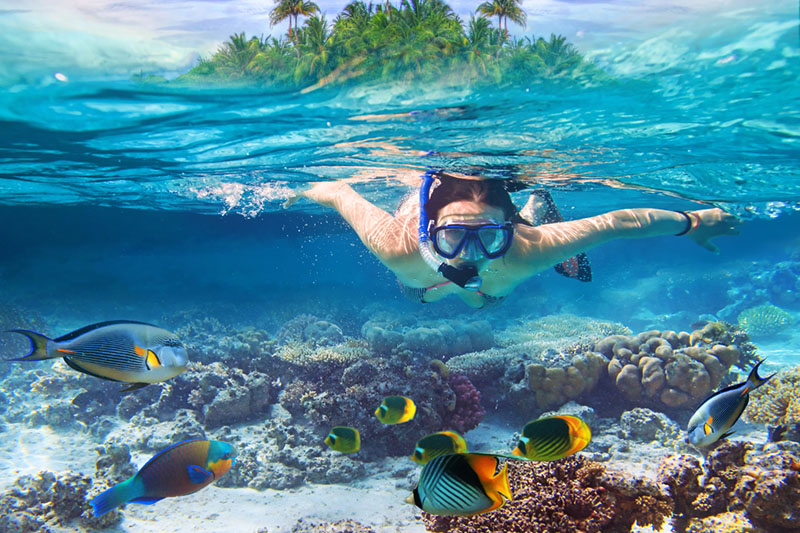 Traveling Sustainably Means Leaving a Place Better Than When You Arrived
Regardless of how much you need a week away from work and the tedium of your everyday life, there's no excuse for trashing a place. In fact, it's a good idea to consider that every vacation should be based upon the idea of leaving a place cleaner more supported than when you first arrived.
If you've traveled recently or have plans to go on a vacation in the future, we'd love to know your top tips for traveling sustainably, or any destinations you'd recommend. Feel free to share your advice in the comments below!