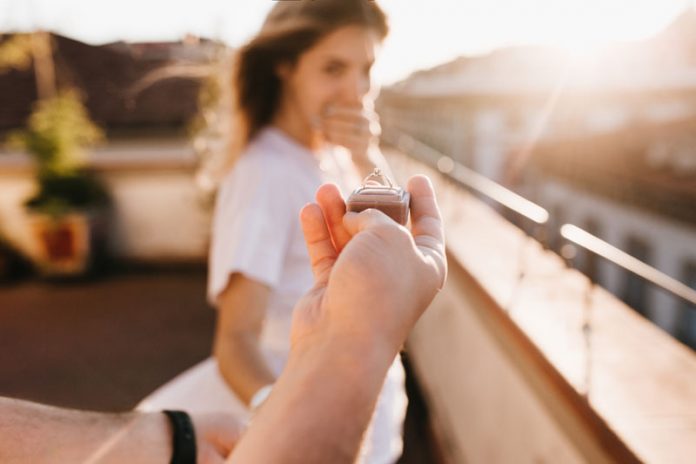 When that magical day comes to say "yes," it's more like a fairy tale when you know that you're not also saying "yes" to environmental destruction and exploitative labor conditions. 
Fortunately, we're not the only ones who think so. 
Brands who make sustainable engagement rings are popping up left and right—much like that recent explosion of your friends' engagement announcements on social media. 
We've combed through certifications and carat sizes to find out why sustainable engagement rings are so necessary, and some of the best brands to buy from.
Diamonds are a Girl's Best Friend…But Earth isn't a Fan 
Diamonds have become the quintessential way to express love and commitment. Unfortunately, someone's feeling a little left out: our planet. Mother Earth was responsible for producing most of the diamonds that end up adorning happy ring fingers, but she's the one picking up the bill. 
Sustainability can and should go beyond considerations of our planet—and this is especially true for engagement rings. 
No matter the scale or location, diamond mining operations are environmentally disruptive. The process moves thousands of pounds of rock, leads to vegetation loss, degrades farmland, and causes river sedimentation. 
And all of this is in addition to largely inadequate waste management systems that result in chemical pollution of rivers and streams—and toxic water for nearby communities. 
And for those of us who opt for a diamond-free ring, there are still some pretty serious environmental concerns to be aware of. 
Silver and gold account for similar problems. Gold mines are responsible for leached heavy metal waste that contaminates ecosystems. Both gold and silver have been associated with dangerous levels of mercury pollution. When it comes to the latter, atmospheric mercury can lead to a range of health problems, not to mention contaminate waterways and endanger wildlife. 
Mining itself also involves heavy blasting—and significant energy, water, and chemicals required for the process, too.  
Why the Need for Socially Responsible Shimmer?
While diamond and mineral mining provide much-needed livelihood opportunities to around nine million miners, it's important to realize that these aren't exactly "dream jobs," and in fact, put workers in extremely precarious situations. 
When we consider sustainability from both an environment and social perspective, we realize that that glimmer is likely associated with hazardous working conditions, child labor, forced labor, physical and sexual abuse, health consequences, and more. 
Throughout the supply chain, from mining to polishing to manufacturing, there are a range of negative societal and wellbeing impacts for those involved. 
And this doesn't even take into consideration those impacted by "blood diamonds," or diamonds associated with significant conflict. 
While Leonardo DiCaprio and the film Blood Diamond brought some of these issues to the world stage and resulted in the loophole-prone Kimberley Process Certification Scheme, blood diamonds are definitely still a thing—and we have a long way to go before mined diamonds are truly ethical. 
The silver lining (pun intended) here is that several brands are doing their best to do the right thing. From lab grown diamonds to recycled metals to vintage rings, saying "yes" to that special person can be done sustainably and ethically. 
Sustainable Engagement Rings: # Brands to Buy From
1. Catbird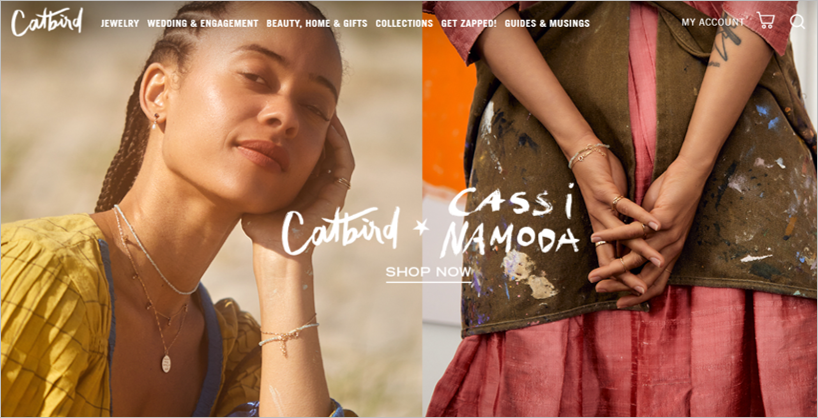 NYC-based and woman-owned Catbird wants to use jewelry as poetry, but they want it to read as sustainable and ethical as possible. 
The member of the Council of Fashion Designers of America uses a traceable supply chain and only sources diamonds that are certified to be cruelty-free, recycled, or lab-grown. Other stones are sourced from mines that adhere to high human rights and environmental standards. 
Their metals are just as sustainably sparkly! They make use of Fair Trade and recycled gold.
They also give back through their own giving fund, which supports organizations like the ACLU, Citizens Climate Lobby, and Planned Parenthood. 
2. Vrai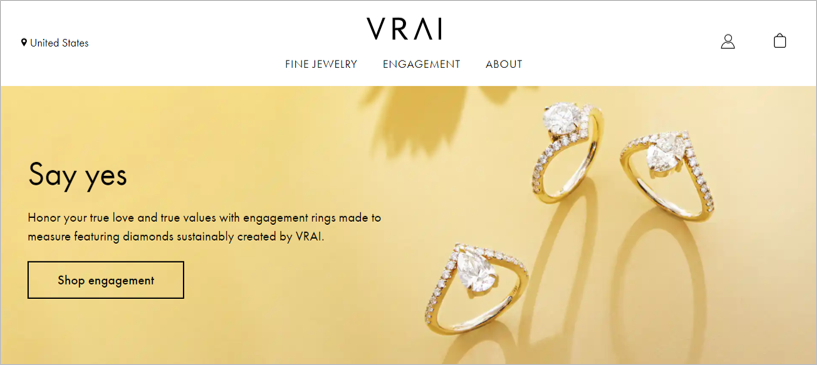 "Vrai" means "true" in French, and this brand wants to stay true to classic styles, affordable prices, and ethical bling. 
Their diamonds are lab-grown in America by the Diamond Foundry, and are associated with no mining and zero carbon footprint! In fact, they're even Certified Carbon Neutral and are produced using hydropower from the Columbia River. 
You can choose between platinum or recycled yellow, white, and pink gold for a fully eco-friendly engagement ring. 
3. MiaDonna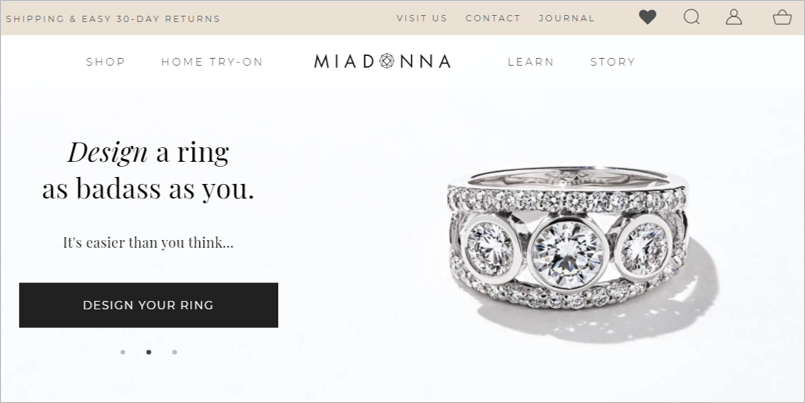 MiaDonna was founded by a Portland, Oregon-based mother who wanted to keep children out of unethical diamond mining. They're a Certified B Corp and are committed to supporting our planet and the people on it. 
All of their diamonds and gemstones are lab-grown, and their precious metals (platinum, gold, palladium) are recycled! They use carbon neutral shipping, recycle water during production, produce their jewelry in the USA, and have been awarded the Green America Seal of Approval. Talk about bling that's better for Earth! 
Plus, 10% from all purchases goes towards The Greener Diamond Foundation, which supports diamond mining communities with agricultural, educational, and mentorship programs. 
4. Trumpet & Horn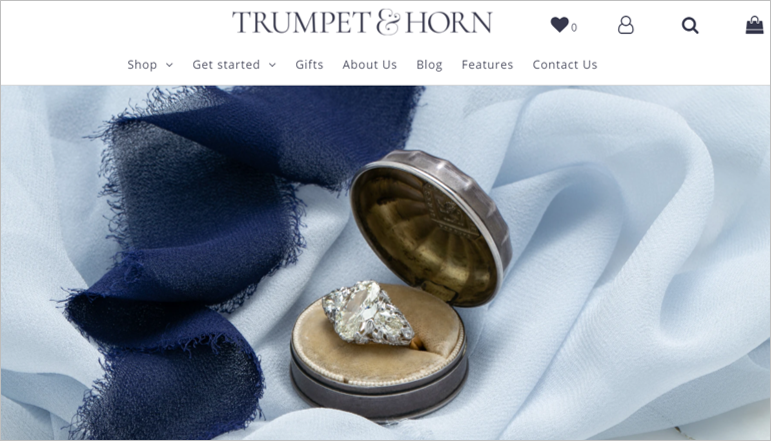 If you think a one-of-a-kind ring should slide onto that finger of yours, vintage is the way to go. At Trumpet & Horn, they have a stunning range of both vintage and vintage inspired pieces. 
When it comes to the former, they have antique rings (made more than 100 years ago) and vintage rings (at least 20-30 years old). If you want a modern take on something old, they can create an eco-friendly engagement ring using recycled materials from broken jewelry. 
5. Mejuri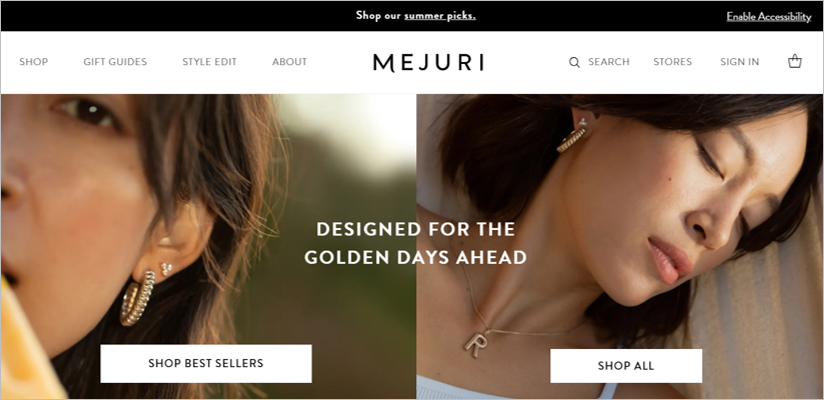 Mejuri was built with diversity, sustainability, inclusion, and equality in mind. Founder and CEO Noura Sakkijha is from a family of jewelers and as a woman, is committed to including under-represented folks in everything the company does. 
They have a Mejuri Empowerment Fund to provide scholarships to non-binary people and BIPOC women, through partnerships with organizations like the United Negro College Fund (UNCF) and Black Business Professionals Association (BBPA).
When it comes to their rings, they use a balance of fairly mined and recycled minerals, and have very transparent supply chains to ensure that they're doing what's right for people and ecosystems. They use ethically-sourced and conflict-free diamonds, too. 
6. Etsy's Vintage Range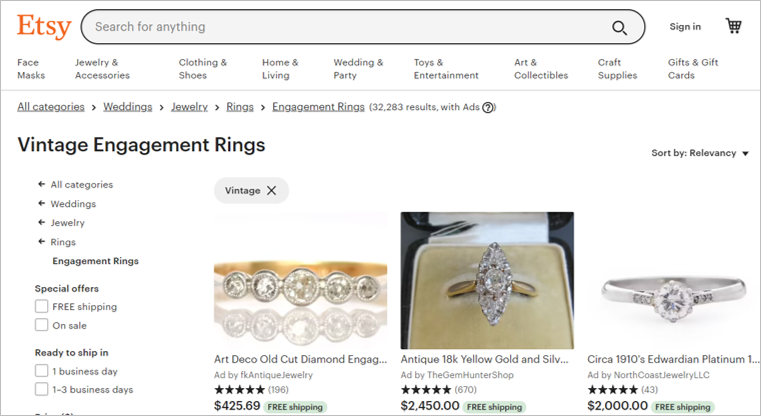 We all know and love Etsy, so no introduction is necessary. 
Keep the platform in mind if you're thinking of a vintage engagement ring. Not only is their selection massive, but it's a great opportunity to support a small and/or locally-owned business. Plus, all shipping from Etsy is carbon neutral! 
7. Valerie Madison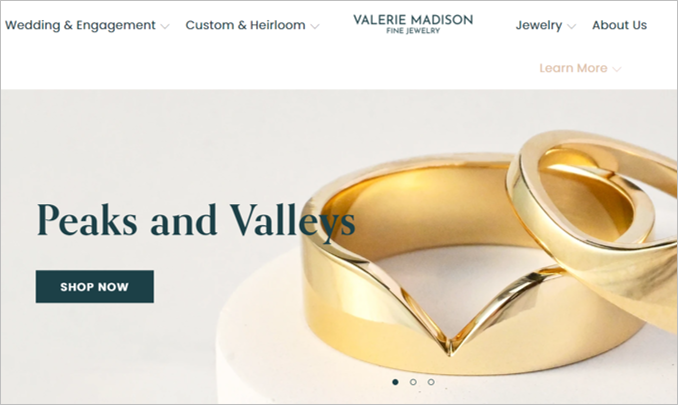 Valerie Madison is all about saying "yes" in a way that's slightly outside of the box. The alternative jewelry brand was started by Valerie Madison, a BIPOC woman, environmental science graduate, and lover of the natural world.
Her passion for our planet is reflected in the use of high-quality recycled metals and eco-friendly stones, like recycled diamonds, lab-grown moissanite, and responsibly-sourced and conflict-free diamonds. Everything is locally produced in Seattle and packaged minimally.  
8. Clean Origin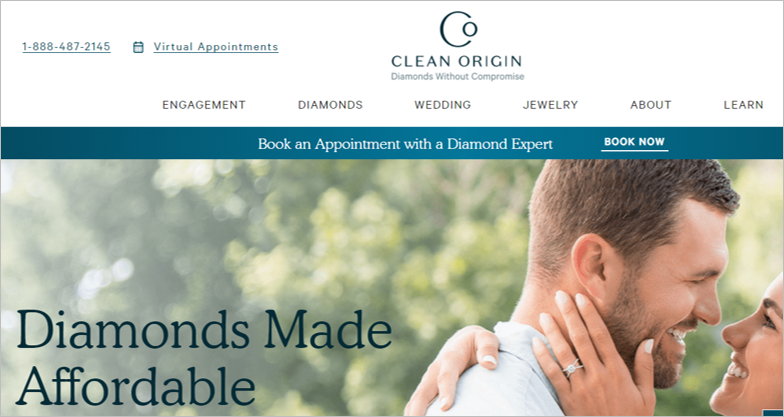 Clean Origin has become an extremely popular brand as more lovebirds are choosing lab-grown shimmer and sparkle. 
100% of their diamonds are 100% ethical, and have a significantly less impact on the environment. They're much cheaper, too! 
The engagement rings also incorporate recycled metals, including platinum, white gold, and yellow gold. You'll receive the ring in eco-friendly packaging materials, too.  
Final Thoughts on Sustainable Engagement Rings
We hope that you can say "yes" with a tear in your eye—and not because you know all of the environmental and social consequences most engagement rings come with. Your happy day can be truly happy thanks to these sustainable engagement ring brands. If you have any more sustainable brands to recommend, feel free to leave us a comment!