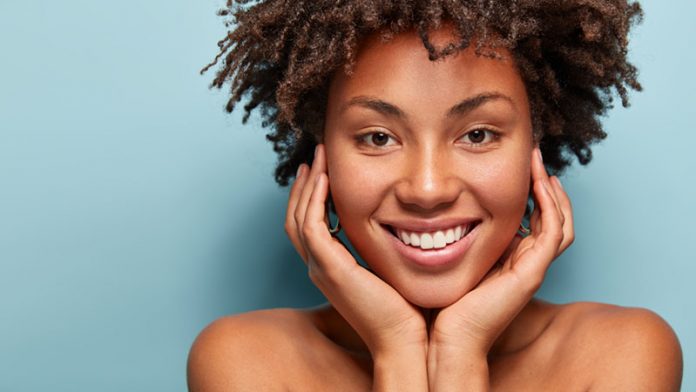 Skin is our largest organ. It's already exposed to the natural elements (wind, sun, cold), so why would we want to expose it to chemicals, too? Fortunately we don't have to with these 10 top natural skincare lines. 
1. Fat And The Moon
The creatress behind Fat And The Moon, Rachel Budde, is a herbalist and natural healer. She creates "plant potions for your bod garden." 
Experimenting with age-old ingredients and traditional recipes, her products are intentionally made, and good for both the body and the earth. 
Expect to find ingredients like organic sunflower oil, organic aloe vera, organic shea butter, beeswax, elderberry, and organic rosewater in the products. 
Whether you're in need of creams, mists, masks, or pimple mud, you're sure to find something that's super natural and makes your skin really glow. 
It'll come in a reusable/recyclable jar, too!
Available: Fat And The Moon
2. Empiresquid Organics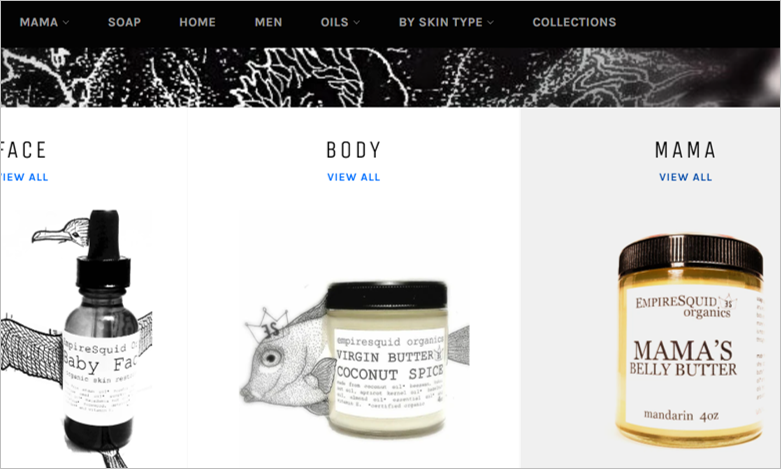 Earth-conscious skincare can be cute, too. Don't take our word for it? Just take a peek at Empiresquid Organics' sketched animal labels. 
Going beyond aesthetics, this maker of "health food for your skin" is one of the best when it comes to natural skincare. They're a family-operated company that has products for men, women, and even kids. 
They prioritize using fair trade, cruelty-free, palm oil-free, and mostly vegan ingredients. Going above and beyond natural, everything is free of artificial preservatives and made with 70% organic ingredients! 
Your face will thank you after you try one of their masks, toners, cleansers, facial butters, or moisturizing serums. The earth will thank you, too! Everything is packaged in a reusable/recyclable glass bottle or compostable bag. 
Available: Empiresquid Organics|Amazon
3. Bee You Organics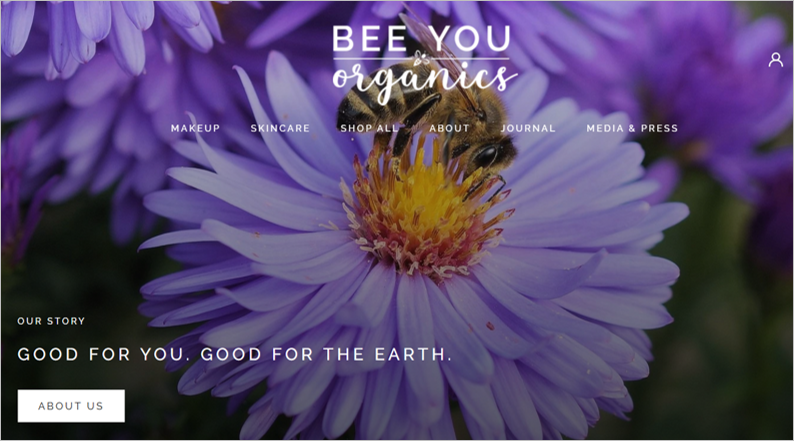 Bee You Organics is all about the bees. They use beeswax in many of their products (although vegan options are also available) and donate a portion of their profits to projects that support ethical beekeeping. 
We're buzzing for their skincare products, which include butters and body bars, balms and scrubs, sunscreen and moisturizers, serums and more. Most products are totally organic and made with food grade ingredients, including certified organic oils, botanicals, essential oils, and herbs. 
They also steer clear of palm oil, alcohol, gluten, synthetics, SLS/SLES, fragrances, preservatives, parabens, talc, and fillers. 
Everything is made in the Pacific Northwest and comes in an eco-conscious container (metal tin or glass jar/bottle). 
Available: Bee You Organics|Amazon
4. RAW Elements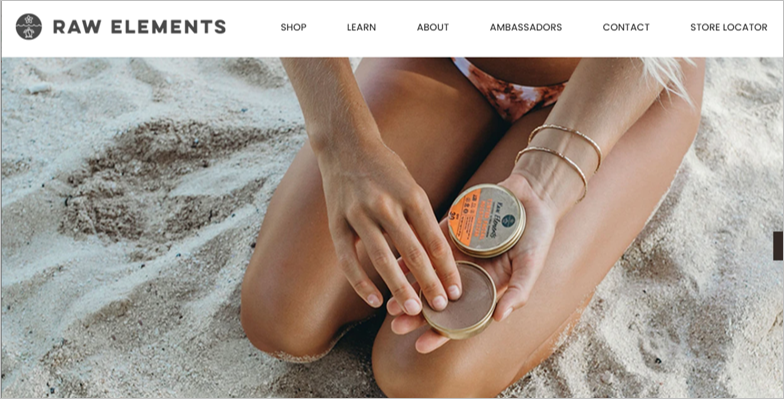 RAW Elements was created by outdoor enthusiasts for outdoor enthusiasts, which is to say their skincare products can withstand any raw elements that come your way. 
They're known for their sunscreen, but they also sell other skincare products like moisturizer, tinted sunscreen, and lipgloss. Every product is certified non-GMO, #1 rated by the EWG, made in the USA, and Leaping Bunny Certified. 
Available: RAW Elements|Amazon
5. Tata Harper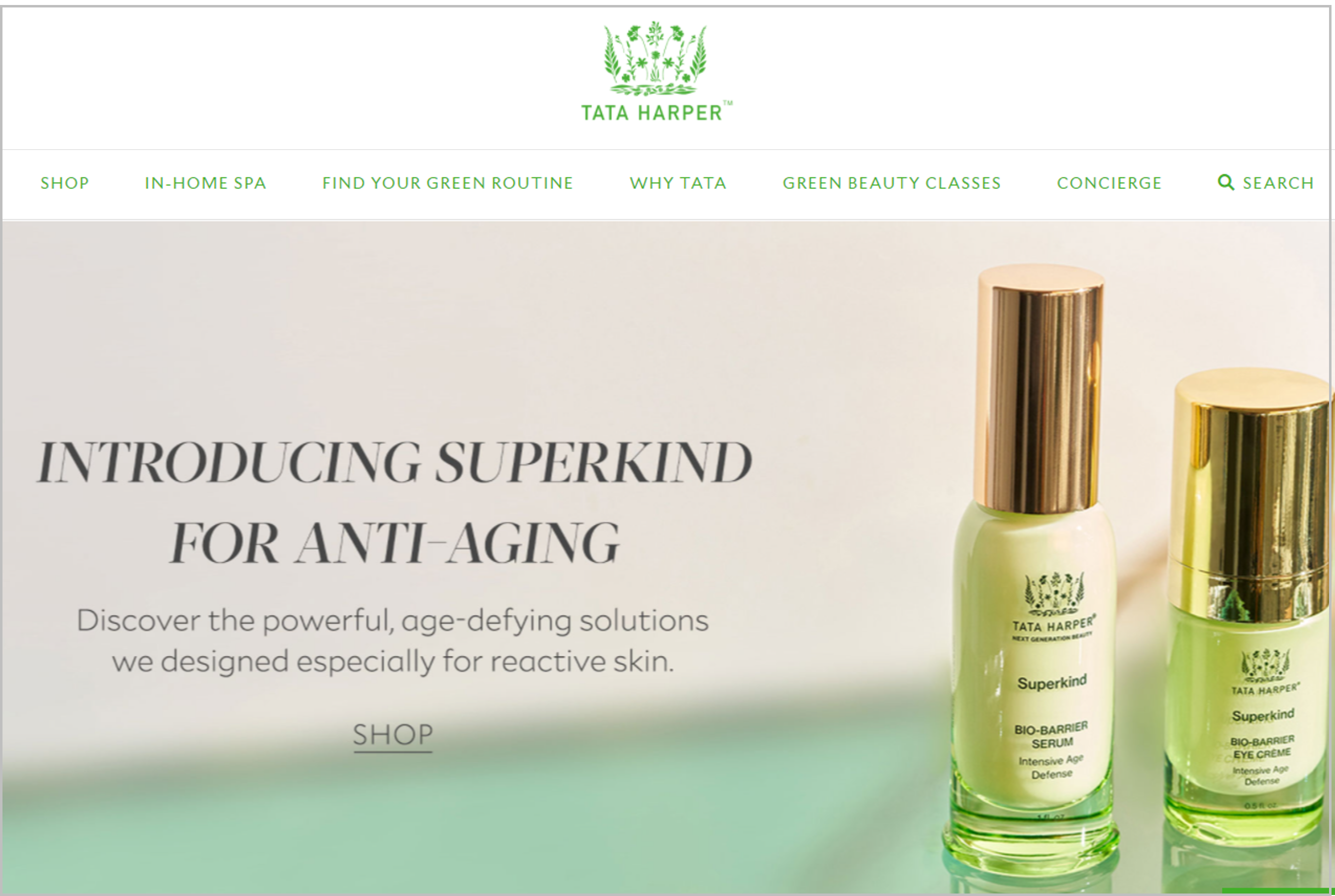 Organic skincare brand Tata Harper is in a class of their own. Why? Because they have their own farm in Vermont, where many of their ingredients are grown. All products are also free from GMOs, toxins, fillers, artificial colors, synthetic chemicals, and artificial fragrances.  
Their popular (and recyclable) green bottles contain nearly any skincare product you could imagine: cleansers, essences, eye treatments, oils, masks, moisturizers, and serums. You can even shop by skin concern, and they have products to help with common conditions like aging skin, sensitive skin, discoloration, redness, dry skin, lack of glow, large pores, and blemishes. 
Unsure of where to start? They have discovery kits to help you determine a skincare regimen that's perfect for you. For something truly spectacular, you can even make use of their in-home spa treatments. 
Available: Tata Harper|Amazon
6. True Botanicals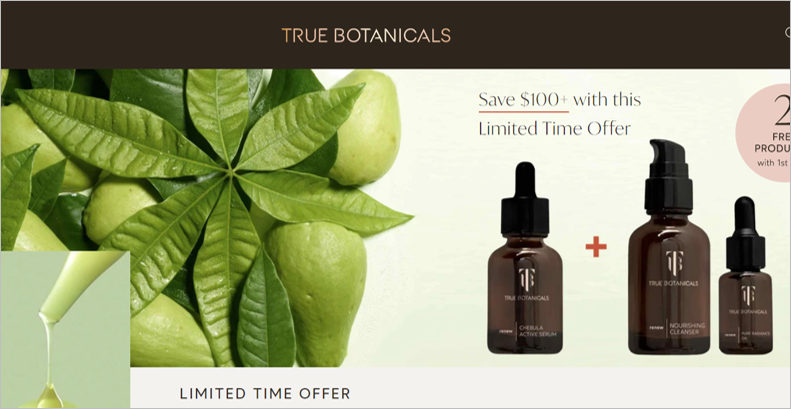 True Botanicals is loved by customers all around the world—including celebrities like Laura Dern and Olivia Wilde. 
They've got a range of everyday skincare essentials, including oils, cleansers, masks, serums, treatments, and more. You can even shop for specific concerns (aging, dryness, breakouts, hyperpigmentation, or rosacea) or by collection (including skincare for sensitive skin, blemish prone skin, aging skin, or expectant mothers). 
If all of this sounds overwhelming, you can start out with their skincare quiz so that you get a product perfect for you. 
The brand prioritizes natural-biocompatible ingredients, so expect to see certified organic and wild harvested ingredients, like plant-derived peptides and antioxidant-rich oils. All products are also MADE SAFE certified, meaning that they're free from more than 5,000 dangerous chemicals. 
Providing even more assurance that this is one of the best natural skincare brands out there, True Botanicals has a lot of clinical and third-party research to back up their ingredients and products.
Available: True Botanicals|Amazon 
7. Ursa Major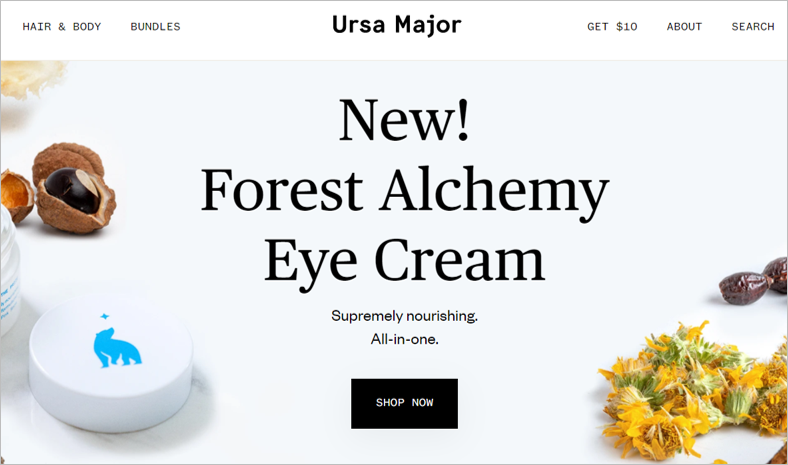 Ursa Major produces some of the most eco-friendly shampoo, and their use of sustainable ingredients and practices also makes them one of the best natural skincare brands. 
Their natural skincare line includes several different products: creams, washes, balms, serums, tonics, soaps, masks, and more. 
Ursa Major isn't "some huge soulless company." They prioritize our planet as much as profits, and they're committed to providing gender-neutral and natural skincare products for all of us. 
We're the active ingredient, which means that they can leave out toxic chemicals like petroleum-based ingredients, SLS, SLES, glycols, silicones, PEGs, parabens, and synthetic colors and fragrances. 
Available: Ursa Major|Amazon 
8. May Lindstrom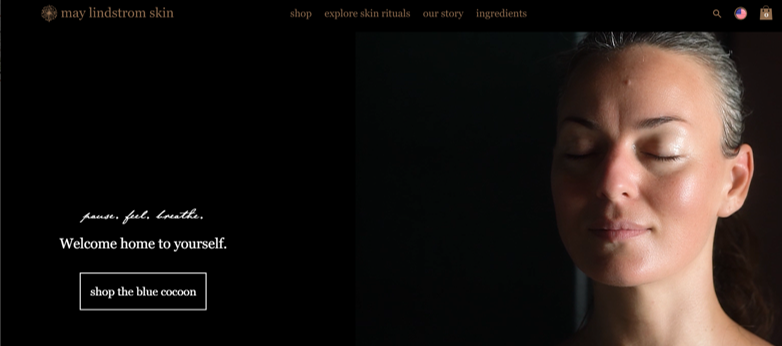 May Lindstrom is home of "the clean dirt." This magical exfoliant features warming spices, restorative salts, and cleansing clays—and should give you a hint about their natural skincare products. 
Instead of synthetic chemicals and toxic ingredients, the brand uses organic, biodynamic, wild-crafted, and cruelty-free ingredients like raw honey, blue tansy, cacao, and avocado oil. They partner with farms around the globe who use ethical growing and harvesting techniques, and try to keep the ingredients raw.
If it isn't obvious already, you won't find any artificial dyes, GMOs, fillers, phthalates, propylene, and parabens (to name just a few) in their products. 
They've even got different skin rituals to peruse on their website, meaning that any skin type is sure to find just what they need from this natural skincare brand. 
Available: May Lindstrom
9. Matrescence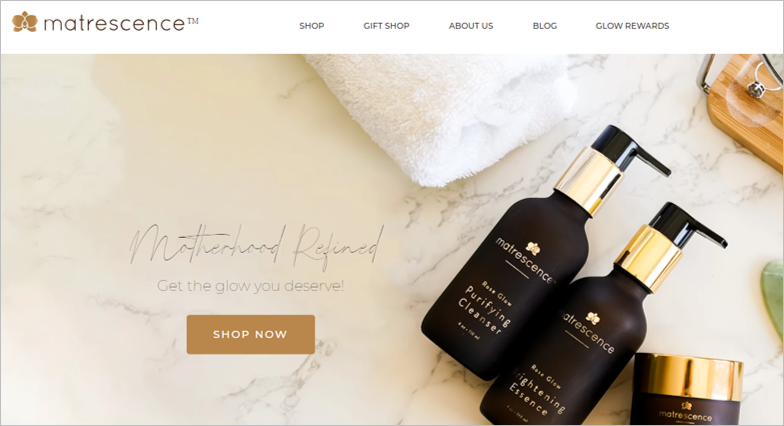 Matrescence is one of the best natural skincare brands for a very specific target audience: Pregnant women. It's formulated with sustainable and natural ingredients that are designed to support every stage of pregnancy, targeting common issues like melasma, stretch marks, and hormonal acne.
You can focus on you and baby without worrying about toxic chemicals, GMOs, or synthetic fragrances. Instead, you can lather up with safe and certified organic ingredients. 
So, if you want safe, simplified, and sustainable skincare products, check out Matrescence's line of cleansers, essences, scrubs, oils, and butters (all of which come in reusable/recyclable glass bottles).  
Available: Matrescence
10. Meow Meow Tweet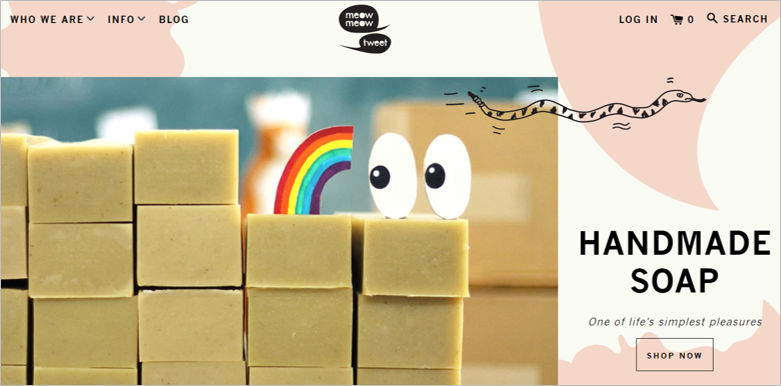 Freshen up your skincare routine with Meow Meow Tweet, one of the most unique (and fun) natural skincare brands around.
This company ticks all the boxes. Their products are vegan and cruelty free, don't contain palm oil or toxic ingredients, and are made with ethically sourced natural ingredients. All products come in thoughtful packaging, too! This means your skincare product will come in either glass, metal, or compostable paper. 
Every product is designed for all bodies (you won't see "men's" or "women's" products) and is made with certified organic ingredients like unrefined plant oils and cold-pressed essential oils. 
Your skin will glow even more when you realize that a portion of your purchase from Meow Meow Tweet will be donated to an mutual-aid, grassroots, or BIPOC-/queer-led organization dedicated to protecting our planet, promoting social justice, or saving animals. 
Available: Meow Meow Tweet 
Final Thoughts on the Top Natural Skincare Lines
It's great to know that there are so many awesome natural skincare lines out there! This list could be much longer, so we'd love for you to share any other brand that's keeping your skin soft and supple, and doing so sustainably!