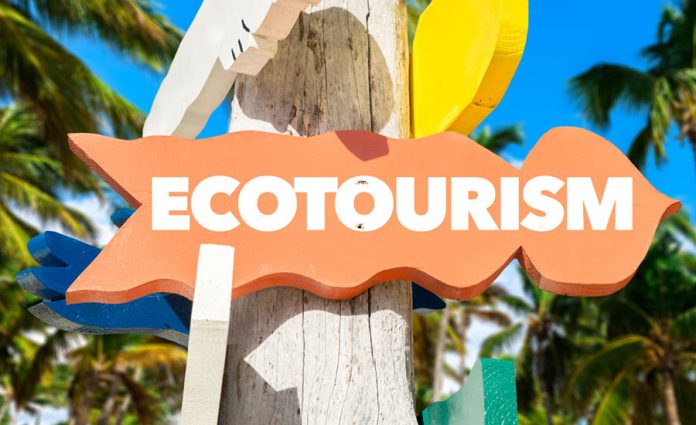 Many of us had all of 2020 to daydream about our next vacation and, because more people are becoming environmentally conscious travellers, we have the option to marry the two for our next trip. Instead of all-inclusive packages and streets lined with souvenir shops, more people are looking for a chance to get personal with nature and pay tribute to our planet—instead of damage it.
To feed some of these travel daydreams, we've come up with nine of our favorite eco-tourism destinations.
9 Eco-Tourism Destinations to Sustainably Cure Your Travel Bug
1. Kerala, India
When sustainability made its way to South Asia, Kerala was one of the first destinations to embrace it. Now, its local tourism is based around sustainability, meaning that the city is home to several eco friendly hotels, activities, and tasty food.
In fact, this region in India has a local government that was the first to develop a tourism department dedicated to responsible and sustainable practices. It was launched in 2017, and since then has worked on economic, environmental, and social improvement—all through tourism.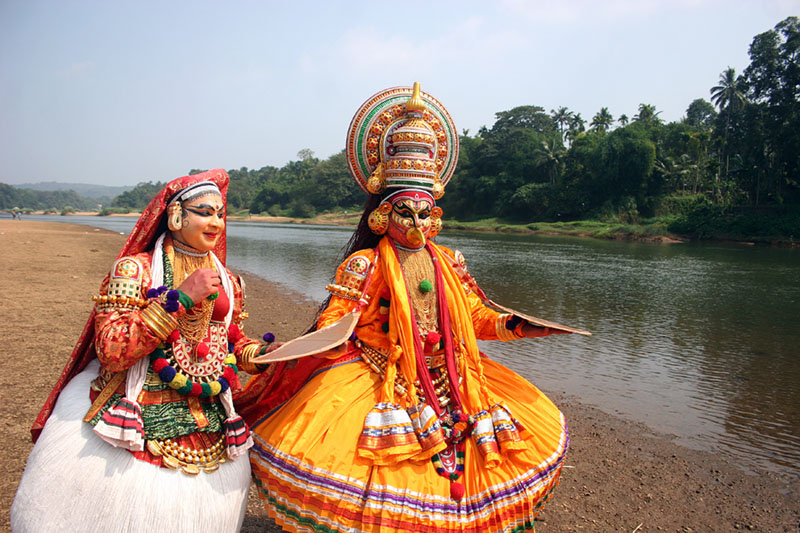 What exactly does this mean for you as a traveler? Well, when you land at Cochin International Airport of Kerala, you notice that it is solar powered! Then, you might haad to your eco-friendly resort, which features mud houses and grass roofs and provides guests with nature-oriented activities like visits to local farms, bird-watching, and educational nature trail walks.
Even if you want to plan your own adventures while in Kerala, you'll be welcomed by several eco-tourism destinations, including Wayanad Wildlife Sanctuary, several tiger reserves, Silent Valley National Park, various sanctuaries and waterfalls, and so much more.
2. Jamaica
If you've been thinking of breathtaking turquoise water for the past year, then you should definitely consider Jamaica for your next eco-tourism vacation. Aside from beautiful white sand beaches, Jamaica is one of the best Caribbean destinations from a sustainability standpoint.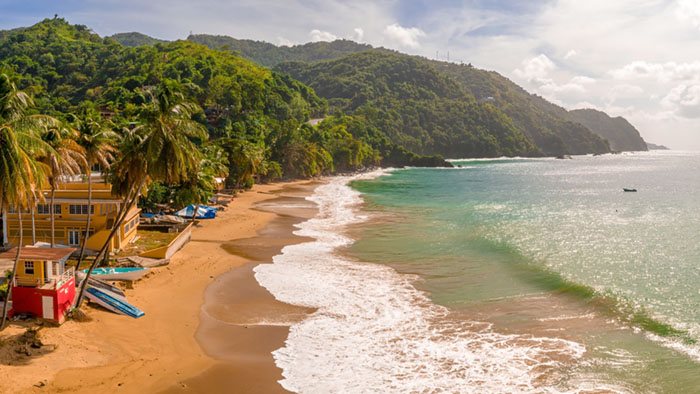 It's home to the UNESCO World Heritage Site, the Blue Mountains and has activities for any traveler—regardless if you want to just lie on an undeveloped beach (we'd recommend Winnifred Beach), or get your heart racing on a bamboo raft or while exploring Black River, Jamaica's largest wetland ecosystem.
3. Borneo, Malaysia
As the world's third largest island, Borneo is known for being one of the most biodiverse places on our planet. The island is mostly rainforest and is home to a vast array of flora and fauna that is unlike that found anywhere else. To put this into perspective, there are more than 16,000 types of plants found in Borneo, including 6,000 that aren't found elsewhere!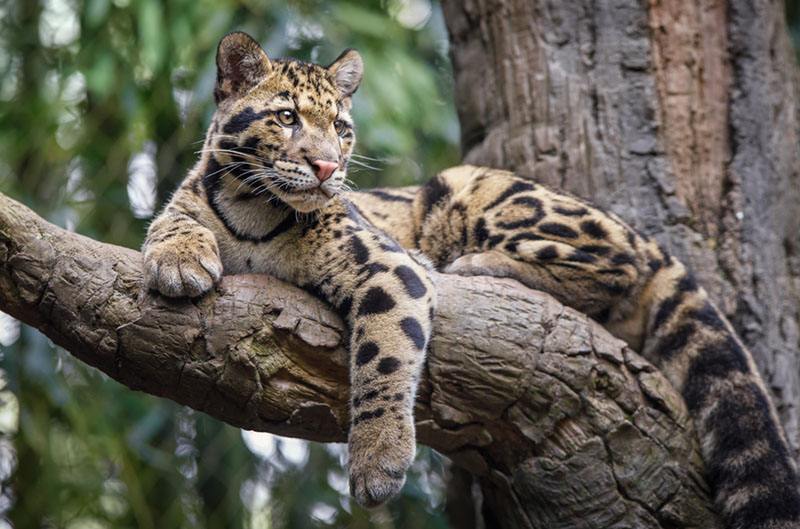 Aside from plants, many tourists flock to Borneo because of their primates and the clouded leopard. You may even be able to catch a glimpse of an orangutan living in its natural habitat! Given the inclusion on the list of critically endangered species, there are also several rehabilitation centers around the island, and you can plan a trip to one of these to watch a feeding and get up-close-and-personal with a primate.
4. Colombia
While the rest of us were canceling travel plans amidst the COVID-19 pandemic, Columbia was ramping up its eco-tourism industry.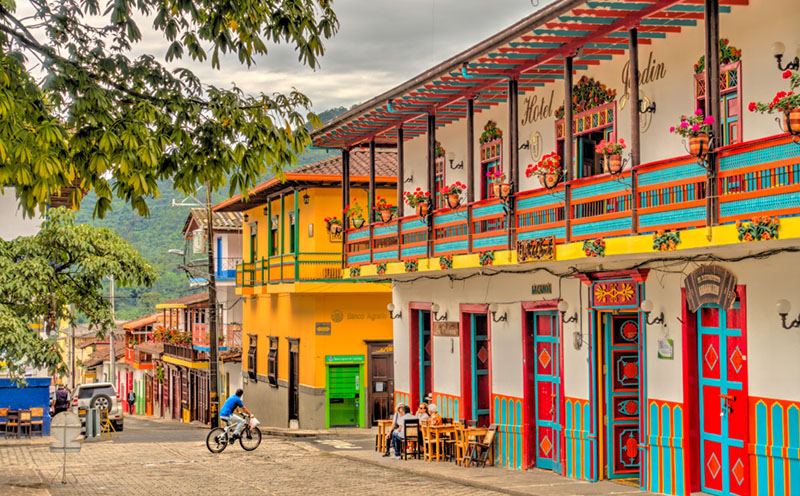 Columbia has long since been a country to embrace sustainability, evident in many of its sustainable agricultural practices as well as a commitment to protect its portion of the Amazon rainforest. However, in June of 2020, the Colombian government took this to the next level by becoming a founding member of the Future of Tourism Coalition, which welcomes organizations, governments, and businesses who promote eco-friendly tourist practices that also protect cultural and natural heritage.
Booking a trip to Colombia gives you an opportunity to stay in an eco-friendly hotel, resort, or organic farm accommodation while spending your free time on its pristine beaches or checking out eco-tourism attractions like nature reserves and jungle hiking.
5. Galapagos Islands, Ecuador
Since 1979, the Galapagos Islands have been a UNESCO designated World Heritage Site. In fact, they were the first to receive this honor of being one of Earth's most significant and special places.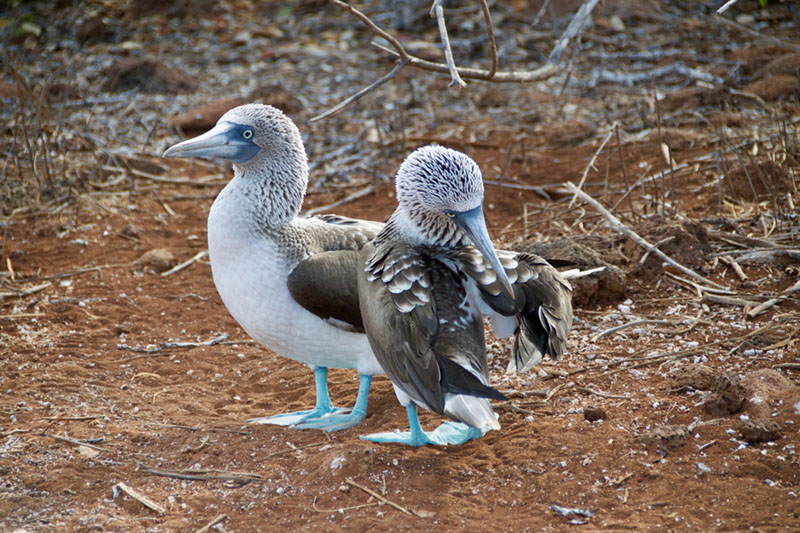 Consistent with this award, the Ecuadorian Ministry of Tourism has rules in place to ensure that the Galapagos Islands are in as pristine condition as they were decades ago. For this reason, tour providers do their part to conserve energy and water, recycle waste material, support local employees with fair wages, and source locally produced food.
So, while you're spending your days on a wildlife expedition or snorkeling with sea lions, you can do so with a clear conscience.
6. Palau
If you plan a trip to Palau, you'll do something unique and oh so necessary. They are the first nation on our planet to modify their immigration process in order to protect our planet. Children from the island have written a declaration pledge that must be signed upon arrival.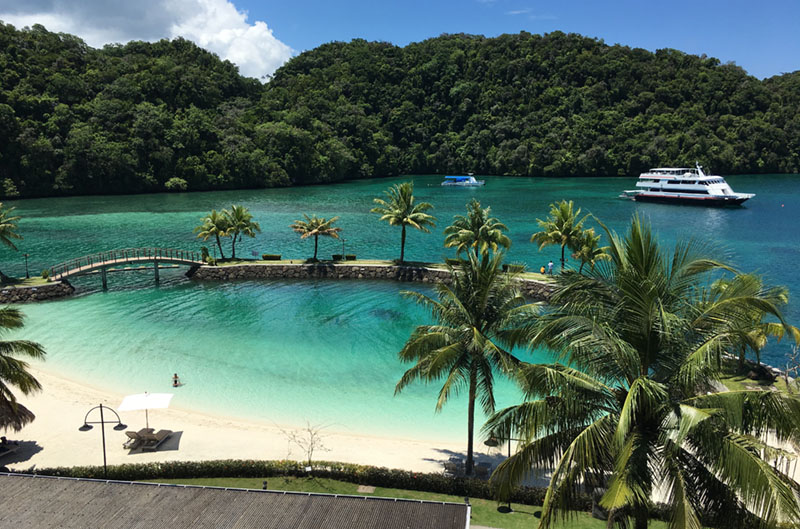 Here's just a snippet of what that pledge says:
"I vow to tread lightly, act kindly and explore mindfully. I shall not take what is not given. I shall not harm what does not harm me. The only footprints I shall leave are those that will wash away."
So far, more than 454,000 pledges have been signed, but the impact doesn't stop there. Several businesses have also become Palau Pledge certified. This certification highlights the efforts of local businesses to contribute to their local community while also promoting sustainability—and is definitely a certification to keep an eye out for during your trip.
7. Costa Rica
Costa Rica is one of the top places in the world for biodiversity. The country is home to 29 national parks, 8 biological reserves, 19 wildlife refuge, and several protected areas. If you're looking for an eco-conscious adventure, you'll find an abundance of activities including hiking, bird-watching, horseback riding, and exploring the beautiful lakes and rivers.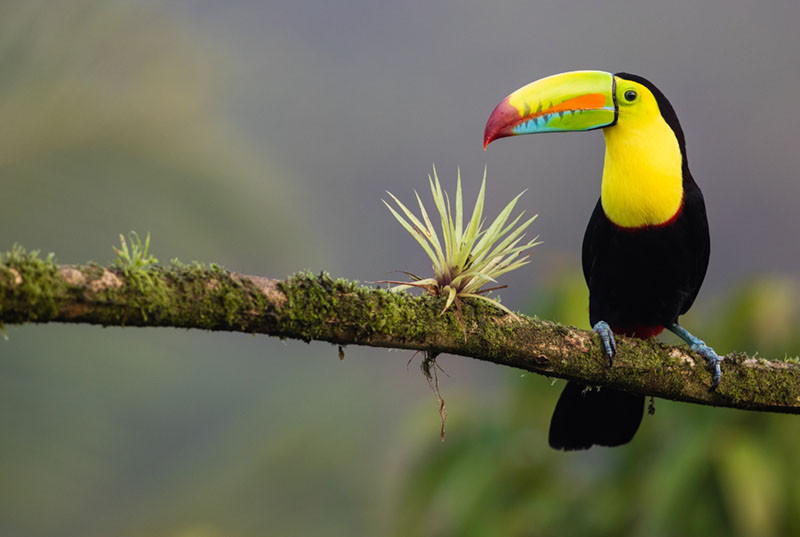 And you can do all of this with a clear conscience, knowing that through its system of conservation areas, a quarter of the national territory is protected. Food and accommodation are just as guilt-free, because many of the hotels and resorts are participants of the Sustainable Tourism Education Program, or do their part to minimize their footprint and support the local economy and biodiversity.
8. Tofino, Canada
Located on the Pacific coast of Vancouver Island, Tofino appears relatively untouched, and appeals to an array of tourists every year. The formerly remote fishing and logging village has recently repositioned itself as an international eco-tourist destination. Even though the region is only home to less than 2,000 full-time residents, and now brings in 750,000 tourists every year.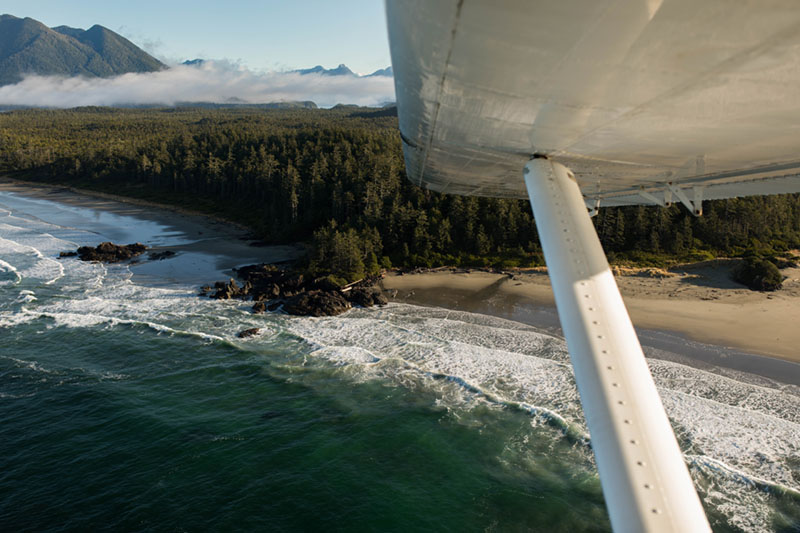 In addition to being known for its backcountry hiking, beautiful pristine beaches, and various hot springs, it is now home to eco-conscious cafes, restaurants, and hotels to accommodate annual tourists.
9. Botswana
Botswana absolutely cannot be beat in terms of nature and wildlife. It's one of the best places on the globe to get up-close-and-personal with animals and plants normally relegated to movies and nature documentaries.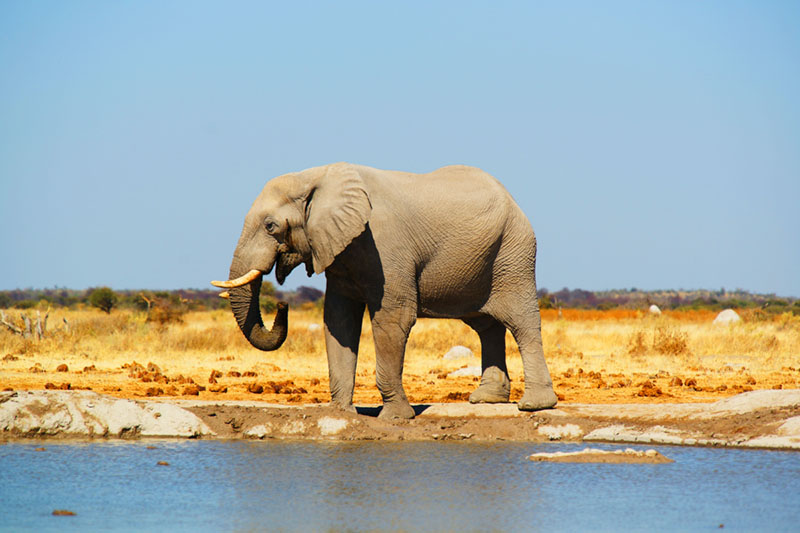 Take for instance the Okavango Delta. You can plan a trip on a canoe-like boat called a mokoro, which takes you through the Delta and brings you into elephant country. To see even more, some tours even include overnight camping and sunset and sunrise walking safaris where you'll come in contact with zebras, giraffes, and maybe even get a chance to spot a lion from afar.
Final Thoughts on Eco-Tourism Destinations
Before we pack our bags, it's important to consider some other impacts of travel, namely air travel. Fortunately, we're able to reduce the environmental consequences of take off and landing through the purchase of carbon offsets.
We'd also love to know your thoughts on eco-tourism—including any destinations you'd recommend!