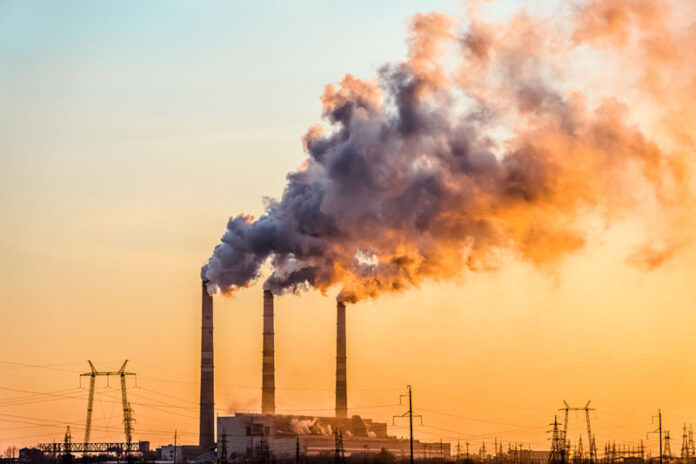 When we think of climate change, we often think of the role we play—the food we eat, the international flights we take, and the impact of keeping our homes at a perfect temperature year-round. It's important to also consider the big contributors to our rapidly warming planet. We're talking about the 50 most polluting companies along with their industries.
Pollution comes in a few different forms, so we'll take a look at emissions (the most common metric of 'pollution'), as well as plastic waste and ocean pollution. 
20 Most Emissions Polluting Companies 
It should come as no surprise that fossil fuel companies are the biggest polluters in terms of emissions. What might come as a surprise, however, is the fact that just 100 of these companies are responsible for a whopping 70% of our total greenhouse gas emissions since 1988.  
Around 50% of emissions comes from just 25 state-owned and corporate entities. If they continue with a business-as-usual approach, we'll reach 4℃ of warming by 2100, which will have catastrophic impacts. 
Here are the 20 companies responsible for roughly 35% of all energy-related greenhouse gas emissions, producing more than 480 billion tonnes of carbon dioxide (and equivalents) since 1965. 
Saudi Aramco – state owned, Middle East, responsible for 4.38% of all emissions since 1965
Chevron – investor owned, North America
Gazprom – state owned, Europe
ExxonMobil – investor owned, North America
National Iranian Oil Co – state owned, Middle East
BP – investor owned, Europe
Royal Dutch Shell – investor owned, Europe
Coal India – state owned, Asia
Pemex – state owned, Latin America
Petróleoos de Venezuela – state owned, Latin America
PetroChina – state owned, Asia
Peabody Energy – investor owned, North America
ConocoPhillips – investor owned
Abu Dhabi National Oil Co – state owned
Kuwait Petroleum Corp – state owned
Iraq National Oil Co – state owned
Total SA – investor owned
BHP Billiton – investor owned
Petrobras – state owned
If we consider cumulative emissions (i.e. ever since the company began operations to 2018), the list would look slightly different:
National Iranian (1928-2018)
ConocoPhillips (1924-2018)
BHP (1955-2018)
CONSOL/CNX (1864-2018)
What exactly do these companies do? Roughly 90% of their operations revolve around providing petrol, natural gas, thermal coal, and jet fuel. 
If we pull out just one of these companies, Chevron, we know that they've produced 43.35 billion tonnes of CO2 since 1965. This means that the California-based company pumps out about 250,000 barrels of crude oil every single day, and occasionally illegally dumps gallons of toxic waste in the Amazon. 
Most Plastic Polluting Companies 
Where do some of those fossil fuels go? Into plastic.
Petrochemicals (which include plastics) use a significant amount of oil, around 14% of total fossil fuels. It's estimated that plastics require just 4% now, but the amount of fossil fuels they'll require in the future is much, MUCH higher. 
In fact, some of these high polluters—Saudi Aramco, ExxonMobil, BP, and Shell—are already ramping up how much plastic they can make with their oil and gas. By 2040, plastics will drive 95% of the net growth in the demand for oil, far surpassing power, industry, and cars. 
Emissions and pollution and plastic all go hand-in-hand. They're all contributing to global warming now—with things anticipated to get much worse, before they get better. 
That's why it's important to consider the most polluting companies in terms of plastic.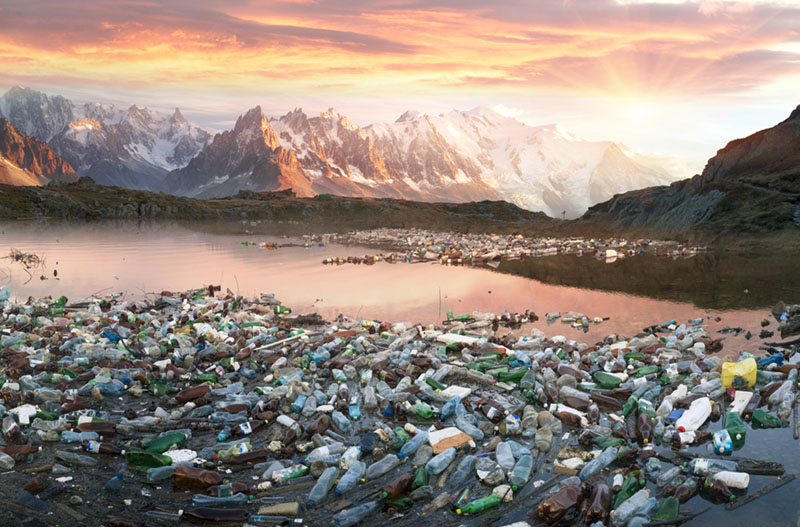 Drumroll please…here are the top ten most polluting plastic companies, courtesy of Break Free from Plastic:
Coca-Cola:

maker of drinks like Sprite, Fanta, and Dasani water
PepsiCo:

maker of Pepsi, as well as snack foods like Doritos and Lays chips
Nestle:

the brand behind Kit Kat bars, Nestea, and Nescafe coffee
Unilever:

sells a huge range of products, including Pure Leaf iced tea, Lipton tea, Hellmann's mayonnaise, and cleaning and body care products
Mondelez International:

the brand behind Oreo cookies and Cadbury chocolate
Mars:

the brand that makes Snickers bars and M&M's 
Procter & Gamble:

Pantene shampoo and Tampax tampons are made by P & G
Philip Morris International:

the giant cigarette company behind brands like Parliament and Marlboro

 
Colgate Palmolive:

in addition to Colgate toothpaste, the brand also makes Ajax cleaner and Palmolive dish soap

Perfetti:

the confectionary company that makes Chupa Chups and Mentos
Making the top spots for the third year in a row, Coca-Cola, Pepsico, and Nestle have done relatively little to get off this list. Add Unilever to the list and the four brands are responsible for more than half a billion tonnes of plastic pollution every year—and this is just in six developing countries.
Of the 55 countries included in the study, plastic polluter #1, Coca-Cola, has bottles that were found in 51 of them. While they've claimed that they're making progress, and have plans to use recycled plastic and take every bottle back by 2030, they have yet to quench the thirst of many environmentalists, including Break Free from Plastic themselves. 
Along with most of the other brands on the list, any "efforts" to curb plastic pollution seem more like greenwashing.
Most Ocean Polluting Companies 
We can't talk about plastic pollution without also talking about where much of that ends up—our oceans!
Life as we know it today was born in the oceans, and they provide several services (temperature regulation, CO2 absorption, etc.) that keep this place habitable. But we're also making them warmer, more acidic, and more choked with plastic. 
Here are 20 of the companies (many repeat offenders) that are polluting our oceans in a few different ways (according to a report by 24/7 Wall St):
Saudi Aramco:

the world's most profitable company also produces most greenhouse gasses, which cause ocean acidification and disrupt marine ecosystems
Gazprom:

Russia's most valuable publicly traded company is close behind Saudi Aramco in greenhouse gas emissions (and therefore, acidification)
National Iranian Oil:

another top producer of emissions and acidification
Coal India:

Coal is the dirtiest source of energy, which also contributes to ocean acidification
Shenhua Group:

China's largest coal company, producing roughly 14% of human-sourced emissions
Coca-Cola:

plastic pollution (see above)
PepsiCo:

plastic pollution (see above)
Nestle:

plastic pollution (see above)
Danone:

the brand responsible for Activia and Evian, using about 750,000 tons of plastic for packaging every year
Mondelez International:

plastic pollution (see above)
Bayer:

the German multinational pharmaceutical-chemical company, and largest supplier of agricultural seeds and chemicals (like pesticides that runoff into the oceans)
Syngenta:

The Chinese-owned agrochemical and seeds producer, with chemicals that runoff into coastal ecosystems
BASF:

another brand producing fertilizers, pesticides, and herbicides that make their way into waterways 
Corteva

: another brand producing fertilizers, pesticides, and herbicides that make their way into waterways 
ADAMA:

the world's largest producer of generic pesticides
JBS:

the world's largest meat producers, and single largest producer of greenhouse gases in the global food industry
Tyson Foods:

the Arkansas-based company is #2 most polluting in the food industry, leading to ocean acidification and effluent runoff
Cargill:

based in Minnesota, Cargill is #3 most polluting in the food industry 
Dairy Farmers of America:

#4 in the food industry 
Fonterra:

based in New Zealand, they're the fifth most polluting in the food industry 
How to Stop the Most Polluting Companies
Let's once again return back to us, as consumers. We can continue to put pressure on these companies to change their ways. We can do this by cutting down on our fossil fuel consumption by doing things like biking more, flying less, or considering solar power.
As many consumer goods brands also made it onto some of these lists, we can also consider boycotting their products or demanding that they stay true to their "commitments" to sustainability. To keep our planet within a safe 2℃ of warming, it will require all of us to make these changes.