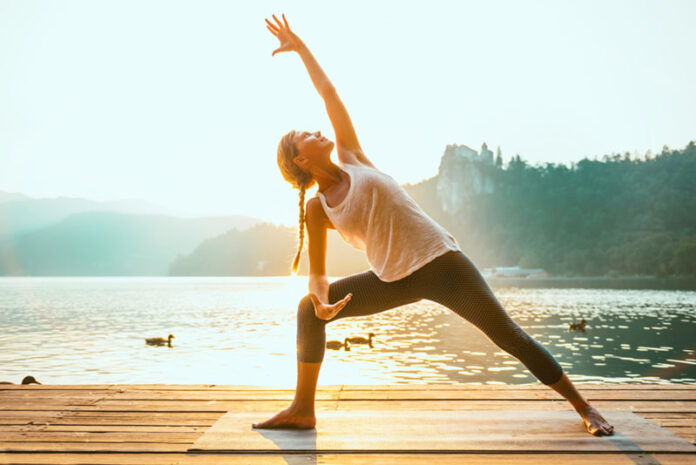 What does it mean to be a sustainable fitness brand today? You can read news releases and reports from organizations that state how a company's processes are eco-friendly and methods of reducing their carbon footprint, but what does that entail exactly? 
Clothing products account for approximately 84% of landfill waste. Not only is this number shocking and depressing, especially when you think of how many resources it takes to create those items. Being part of the solution means that the brands you choose to support and purchase are also doing their part to help the environment. 
Of course we all require clothing, but the choices we make to obtain them can help reduce the ramifications. Sustainable fitness clothing brands will follow some guidelines, including: 
Using sustainably grown fiber crops 
Upcycling discarded scrap materials for new products
Using natural fibers rather than petroleum-based items
Alternative production methods to reduce chemicals with dye processes
Reducing production waste by employing natural resources efficiently
With every change, we can make a difference in how we impact the environment and reduce the damages from our consumer products. If you don't know where to start, we've found 11 sustainable fitness brands that are doing their part in fighting against a harmful environmental impact. One thing that we always like to remind readers is to not forget about buying used or second-hand for the most sustainable option!
11 Sustainable Fitness Brands We Love
As clothing organizations in the world become more aware of their carbon footprint and their impact on the environment, companies turn to more sustainable production methods. As a consumer, you can make Earth-friendly decisions to choose these brands and force other companies to start choosing more eco-friendly ways to operate. 
When deciding on an ethical and sustainable clothing company to support, keep these factors in mind: 
Using natural fibers or recycled synthetic fibers
Applying non-toxic dyes and finishing processes
Eco-friendly manufacturing 
Ethical employment standards for workers and contractors
Quality of products, rather than 'fast-fashion' items 
Charitable initiatives 
The following clothing companies use the above-mentioned strategies to ensure their clothing is both sustainable and ethical.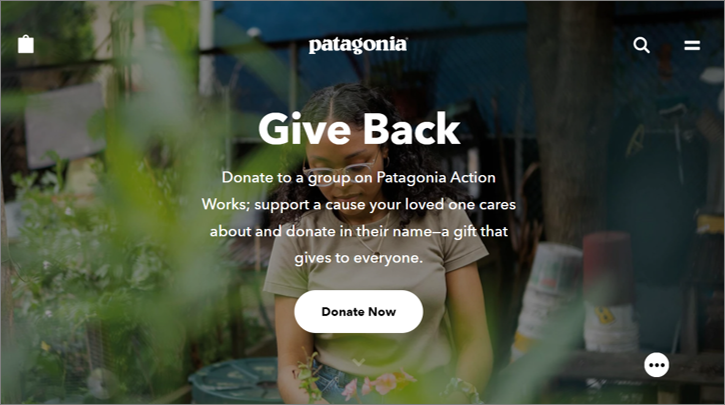 Fighting for environmental, health, and racial injustices, Patagonia takes a strong approach to protecting the environment and its global citizens.
As a Certified B Corp organization, they provide high-quality products produced with ethical manufacturing processes and workplaces. Using organic and recycled fibers, Patagonia aims to reduce energy use and carbon emissions for their production methods.
Being conscious of their practices has made them a leader in fair trade factories for sustainability for years. Patagonia also donates 1% of its profits to help preserve and restore the environment.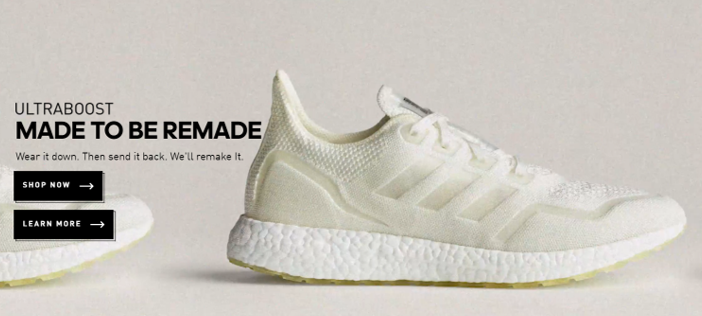 Adidas has been providing fitness apparel for years, but did you know about their sustainability efforts? With an aim for zero waste, they have decreased the amount of water needed for product production by half, reducing their energy consumption and eliminating virgin plastic in 2020.
Adidas also employs ethical workplace standards for their team and has an active partnership with Parley for the Ocean to help work keep the oceans cleaner. 
Adidas plans to offer a 100% recyclable shoe to the public in 2021, keeping with their eco-friendly initiatives.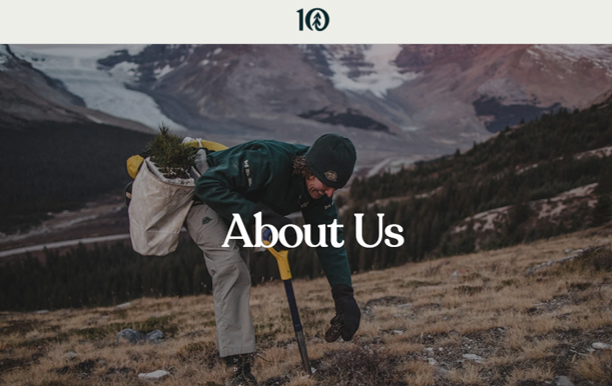 TenTree plants ten trees for every item purchased. Partnering with organizations worldwide, they rehabilitate ecosystems, reforest land, and lift communities out of poverty. Not only does this initiative help create jobs, but the trees also help to remove pollution from the atmosphere and repair the surrounding bio-network. 
Using an Earth-first mentality, they also consciously choose eco-friendly production methods by using sustainable materials and ethical manufacturing. As a certified B-Corporation, the highest standards of its employees and communities is vital. 
With over 50 million trees planted so far, TenTree aims to plant a total of 1 billion trees by 2030.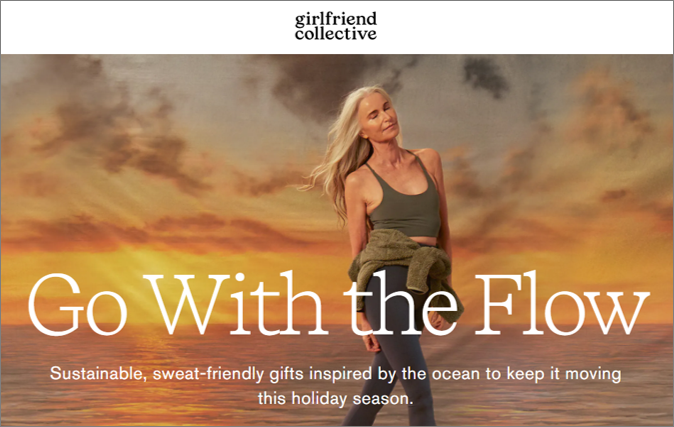 Girlfriend Collective has revolutionized how you will look at water bottles and other plastics. They create cozy clothing for every shape and size using recycled water bottles, fishing nets, recycling synthetic materials, and other products unusable from the cotton industry. 
Girlfriend Collective is completely female-oriented, ensuring healthcare, fairness and equality, and proper working conditions for all aspects of the organization. Using non-toxic dyes that have a low impact on the environment, they are certified with Standard 100 by Oeko-Tex. Even the packaging that the products come in is 100% recyclable. 

In each pair of Wolven leggings are 27 recycled plastic bottles. This forward-thinking company also uses cellulose fiber from beechwood pulp, making the manufacturing process a more sustainable way to create their clothing. 
By investing in environmental initiatives like Climate Neutral, Wolven helps to reduce the carbon footprint that clothing production creates. This way, they can continuously analyze their carbon emissions and aim to make reductions going forward. 
Wolven also removes one pound of plastic from the ocean with every purchase made.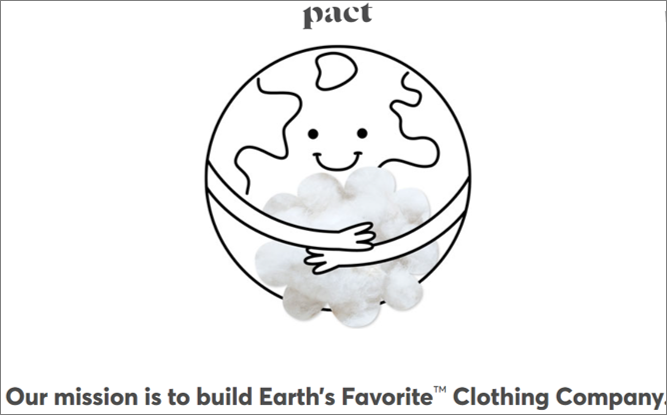 Pact focuses on using organic cotton for all of its products, reducing the amount of water needed, and eliminating toxic chemicals. From clothing for everyone in the family to linens, they make it easy to choose clothing you'll feel good about having in your home.
Using Fair Trade Certified factories, ethical workplace standards are essential for all of their communities. Additionally, all of the packaging in Pact items is compostable and recyclable, making it that much more landfill waste-reducing.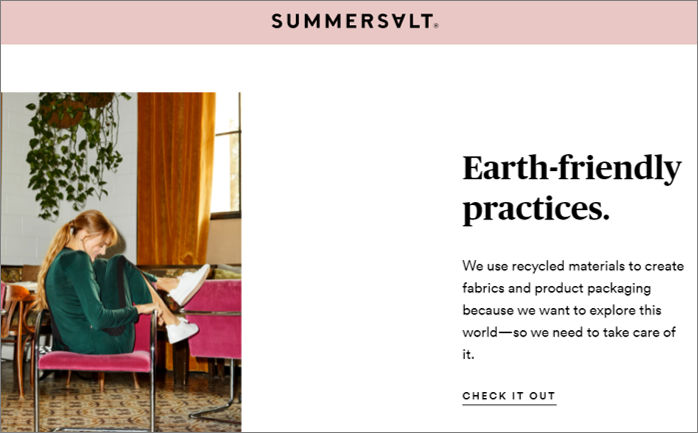 Using recycled polyester, Summersalt is another popular choice for sustainable fitness brands. Expanding to activewear for all women, they have bright, cheerful selections of bras, shorts, leggings, and windbreakers.
Summersalt's eco-friendly fitness clothing line uses sustainable practices and still maintains an affordable price point for its consumers. Keeping with their values, they also actively contribute to several local community initiatives, including mental health and racial injustice.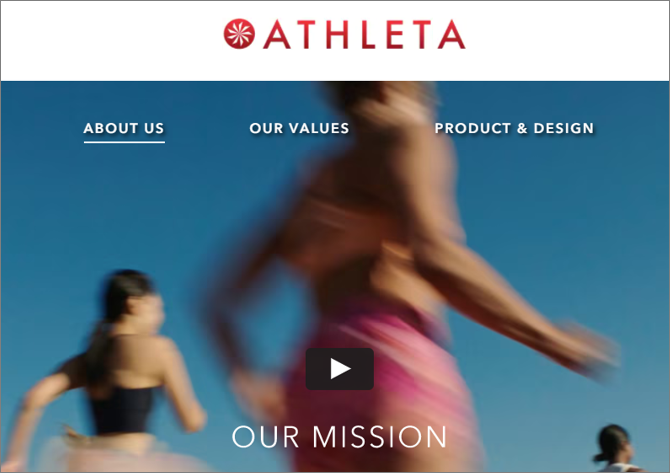 Athleta is a Certified B Corp, making them responsible for finding a balance between profitability and their impact on consumers, communities, and the environment around them. Currently, 76% of their products use sustainable fibers, and they aim to increase that to 80%. By using sustainable methods, 72% of their packaging materials have been saved from landfills, reducing unnecessary waste. 
Athleta also employs advanced education initiatives for their workers. Working towards a better environment and ethical workplace practices are critical fundamentals of Athleta. They also aim for 100% sustainability with zero waste as part of their long-term organizational goal.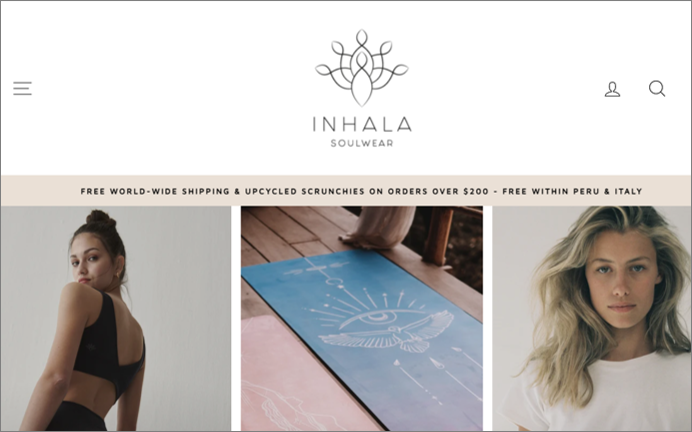 Using innovative materials, including fair trade organic cotton and eco-friendly products, Inhala is committed to maintaining a zero-waste and no-plastic initiative. By tracing the supply chain, they are devoted to their sustainability and environmental impact. 
Recycling fishing nets and disposable plastics closes the ecosystem gap and keeps these products from entering landfills or contaminating our oceans. They have a microfiber laundry bag to catch 85% of the microplastic pollution that enters our waterways. This way, Inhala is also helping our oceans, lakes, and rivers, one load of laundry at a time.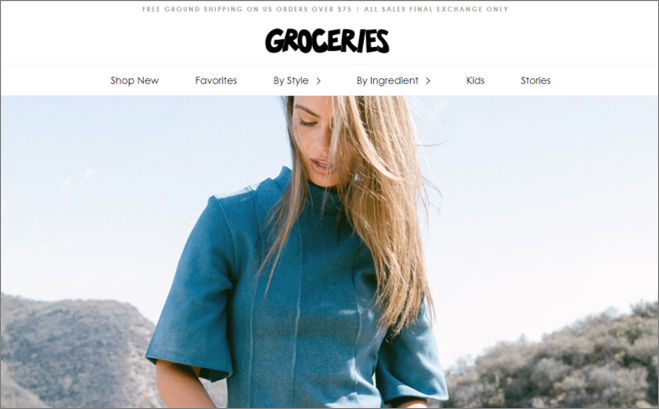 Groceries Apparel uses 100% natural fabrics from organic cotton, hemp, and eucalyptus fabrics, as well as non-toxic dyes, recycled plastics, and sustainable materials for their clothing production.
Not only are you reducing your carbon footprint by supporting Groceries Apparel, but you are also helping to promote ethical workplace practices. With local factories, they can monitor every step of the manufacturing process to ensure quality and efficiency while providing their employees fair pay.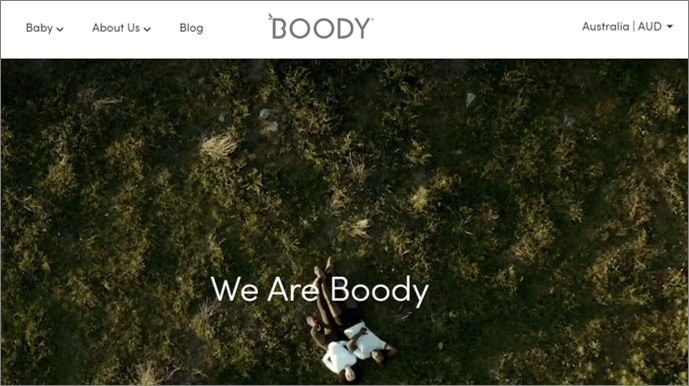 Boody provides quality products and aims for total sustainability, ethical practices, and giving back to the community. Focusing on using 100% organic bamboo plants for their items, they can avoid pesticides, use less water, and avoid ecosystem-harming fertilizer. 
Bamboo is well-known for its growth rate and low environmental impact with harvesting methods. Using ethical workplace practices, Boody creates a high-quality bamboo yarn that is sewn without seams to avoid waste. Not only is bamboo great for reducing the carbon footprint of clothing manufacturing, but it is also anti-fungal and hypoallergenic.
Final Thoughts On Sustainable Workout Clothing
Being conscious of your working clothing (or any clothing) purchases can mean a world of difference to the environment. We want to note that this is not a complete list of the many environmentally-aware companies out there. As more organizations are taking charge of their carbon footprint, others will surely follow, and we look forward to seeing that happen!
Who did we miss? We'd love to know who your favorite sustainable fitness brands are, so let us know in the comments!