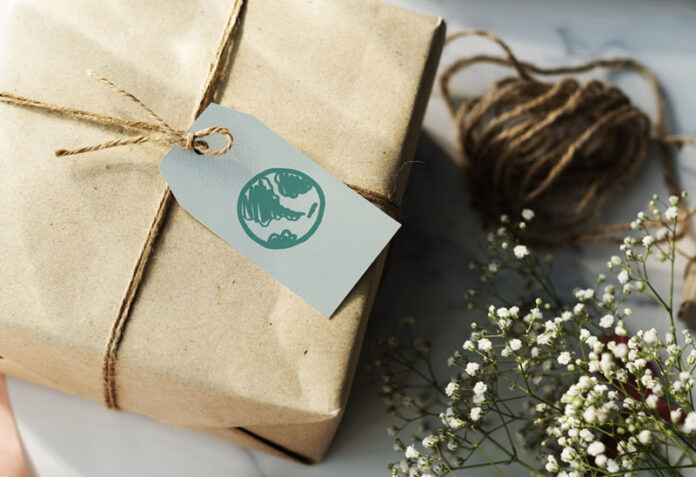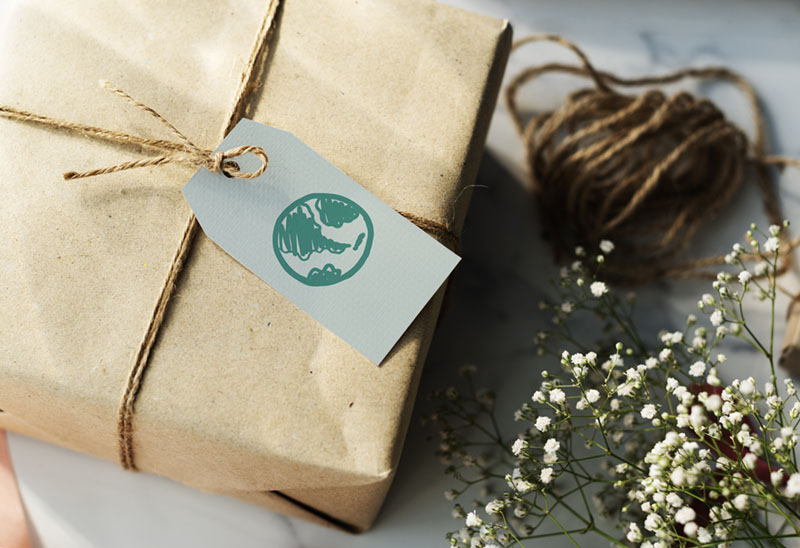 Even if the holidays are over when you're reading this, gift-giving never really is. Between the birthdays, housewarmings, promotions, anniversaries, graduations, or simply just because, the spirit of giving is something that continues throughout the year. While we may enjoy the act of giving a present to someone (which they'll undoubtedly enjoy as well), it's important that we consider another recipient of our generosity—Earth. 
Because giving tons of stuff doesn't look so great from a sustainability standpoint, we've put together a list of experience gifts we'd love to give and receive. So, ditch the wrapping paper, don't worry about sizes or a gift receipt, and consider providing an experience—along with the memories that will last a lifetime. 
16 Awesome Experience Gifts 
At-Home Experiences
1. Plant + Tips for Keeping the Plant Alive
Bringing some lively green into any space is a perfect gift for 2021. With a plant from The Sill, you're giving someone a fully grown houseplant, and you're also giving them the resources to keep it alive! They have a range of workshops (some free) that provide essential tips for helping your plant thrive.  
2. A Choose-Your-Own Dining Experience
Most of us have been ordering in a lot more these days. Sometimes, the best solution for dinner is something that comes delivered and doesn't require doing dishes, cooking, or going grocery shopping. You can make this happen for someone with a gift card for a food delivery app—Postmates and DoorDash both have them. 
*As one of our favorite zero waste tips, just be sure to encourage them to say "no" to any plastic cutlery that comes with their meal! 
3. An All-Access Pass from MasterClass
A gift from MasterClass means a lesson from some of the world's most diverse and knowledgeable experts. With all of the topics available, this experience gift is sure to delight, inspire, and educate your loved one—regardless of their interests! The topics range from beat-making and filmmaking to French pastry making and tennis (and so much more). Plus, once they become experts themselves, they can likely teach you a thing or two…
4. Dance Classes!
At-home dance parties have become all the rage recently and even if your loved one is dancing like no one is watching (because, chances are no one is watching!) they might want an opportunity to improve their moves. With a monthly plan from Steezy, your giftee will be able to choose from more than 600 classes, all teaching a range of dance styles and satisfying any skill level. 
5. A Cooking Class From the World's Finest  
Even if we don't live close to one of their 30 brick and mortar locations, it's likely that many of us have heard of Sur la Table. Well, now we can provide some of their deliciousness to friends and family through one of their single-meal cooking classes. 
When you gift a class, the recipient will receive a menu and grocery list in advance, and you can choose between different themes and costs (typically around $30 for a roughly two-hour class). As a gift that keeps on giving, you can hopefully enjoy a tasty meal once your giftee learns how to make it!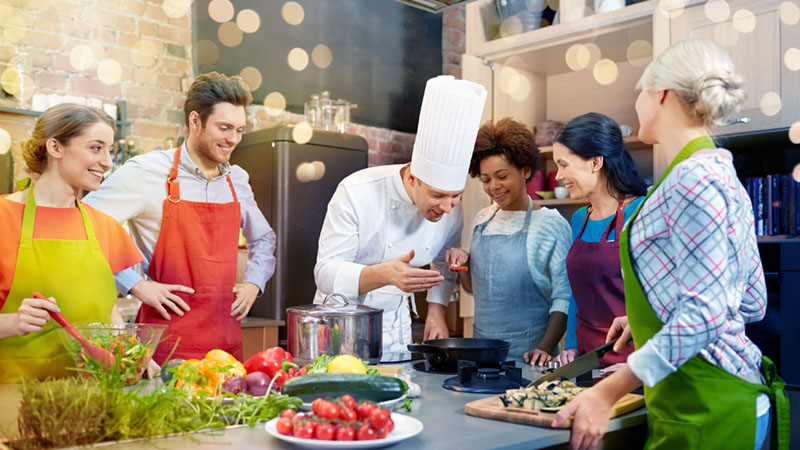 6. A Beer Brewing Class
Craft Beer and Brewing is the best online portal for beer brewers—from beginner to expert. They offer a range of online courses, all taught by some of the biggest names in beer. From serving to drinking, any interest can be satisfied with one of their videos. (PRO TIP: you can also look for the same services from a local brewery). 
7. Give the Gift of A Second Language
We might not be jet-setting to too many international destinations these days, which means more time to prepare for a future overseas adventure! A year-long Rosetta Stone subscription is a perfect gift for anyone who wants to improve their linguistic repertoire—and prepare for that dream vacation to Paris.
8. A Cooking "Class" for Beginners
Perhaps your loved one isn't into meals like short ribs or homemade ravioli, or maybe they're just trying to eat healthier in the new year. Whatever the reason, a subscription to HelloFresh might be a better alternative. As America's most popular meal kit, it'll supply your giftee with ingredients and instructions to make a fresh, nutritious, and delicious meal!
9. An Art Class
If you have a friend or family member who's craving creativity, an art class from Paper Source may be one of the best experience gifts you can give. Their virtual workshops cover a range of creative endeavors (i.e. creative hand lettering, valentine card making, and creative journaling) and come in a range of costs to satisfy any budget. 
Adventure Experiences
10. Leave the Adventure Up to Them
With a gift from Cloud 9 Living, you can give your loved one a gift card that allows them to choose their adventure. With more than 2,000 different adventures all around the US, they're sure to find something perfect for them. They can look for adventures in their location, and can narrow down the options by category and price. 
11. National Parks Yearly Pass
Travel is certainly limited these days, but outdoor exploration is still a possibility for that adventurer in your life. With a year-long pass to the United States National Parks, your friend or family member will have access to all of the parks and federal recreational lands. And who wouldn't want to spend 2021 outdoors and among the trees?!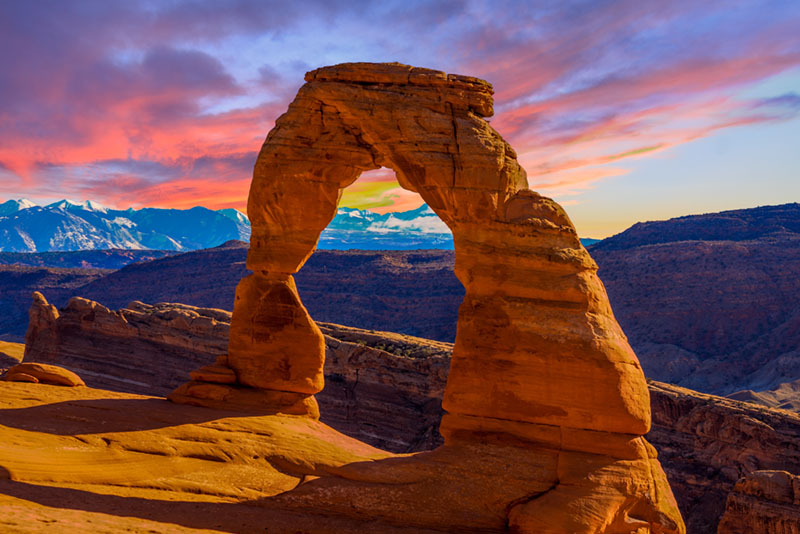 12. A ClassPass Gift Card
ClassPass has become the world's favorite "gym" over the past year. Their guided workouts are for literally EVERYONE and feature classes for all types of activities—including spinning, boxing, yoga, and so much more. Your giftee can choose between in-studio and at-home workouts. 
13. An Escape Room (From Home!)
This experience does require some "stuff," but it'll provide endless fun for the whole family! Crate Joy provides a monthly or bi-monthly escape room subscription. Your giftee will receive an escape room game equipped with clues and riddles to get the whole family/household involved. We may not be able to leave our houses too often, but with a fun escape room challenge, it's likely that we won't want to! 
Relaxation Experiences
14. A Meditation Experience
Okay, this also entails buying an item, but it's one that will be used over and over and over again (hopefully!). With this high-tech headband from Muse, your loved one will have more tools to support them on their meditation journey. It works by tracking brain activity and providing helpful feedback to support a healthier meditation and sleep routine. One package even comes with a subscription to 500+ guided meditations! 
15. Experience Gifts for Date Night
Instead of providing an experience gift per se, provide the means for your loved ones to plan their own experiences! A date night bucket list for couples from Uncommon Goods is a great idea for anyone wanting to do more and make memories. The kit comes with everything that's needed to plan some amazing experiences.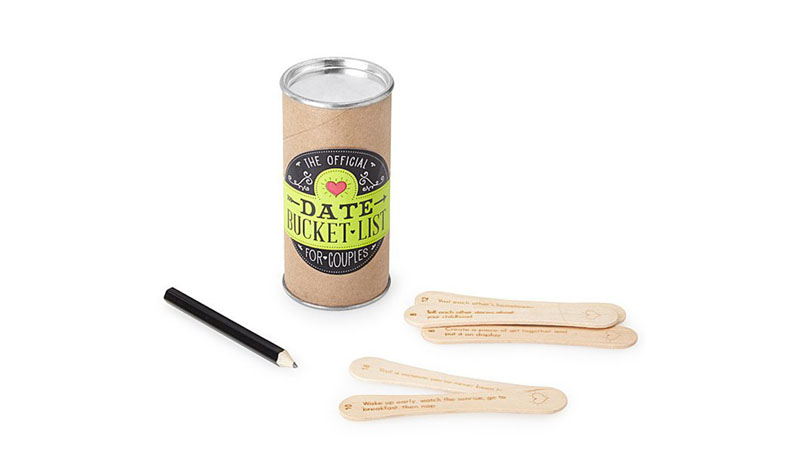 16. Beginner Knitting Kit
It's never too late to learn how to knit, and with this kit from Knifty Knittings, your loved one will have everything they need to get started. The beginner scarf kit comes with needles, yarn, and a pattern. It also comes with access to online videos so that learning is as simple as 1-2-3! 
The Options of Experience Gifts Are Endless
Making memories is so much better than an item that just collects dust or is stashed in the back of a closet. We realize that we've just scratched the surface of all of the amazing experience gifts out there—so we would love to know if you have any to add! Feel free to share some of your best experience gift ideas in the comments.