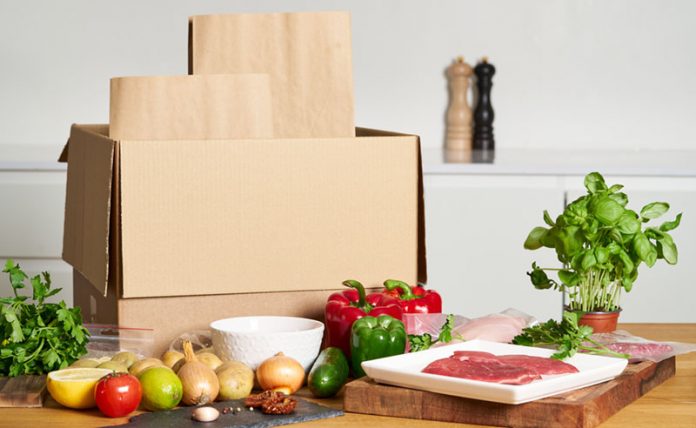 Meal delivery services have become increasingly popular in the past few years — and it isn't hard to see why. They offer healthy, convenient alternatives to fast food or microwavable meals. Plus, getting your meals delivered feels so much easier than recipe planning and grocery shopping.
But if you've tried a meal delivery service, you know how wasteful they can be. Some companies use tons of single-use plastic and unsustainable packaging and delivery methods. Fortunately, there are plenty of eco-friendly meal delivery companies out there delivering fresh food without the high impact. 
And fun fact: A University of Michigan study found that sustainable meal kit services actually have a 33% lower carbon footprint than meals made from store-bought groceries, in part due to their streamlined supply chain and more efficient direct to consumer distribution.
What To Look For In Environmentally Friendly Meal Delivery Companies
Beyond the 6 companies on this list, there are tons of other meal delivery companies that provide fresh, organic, healthy food with minimal environmental impact. 
That said, there are also plenty of companies that appear more sustainable than they really are. Some meal delivery services use greenwashing techniques and false marketing to look green — while in reality, they are just as harmful to the planet as a fast-food chain! 
So, how can you see through the greenwashing and make sure you pick the right meal delivery company? Here are a few tips to help you out.
Look for Locally-sourced, Seasonal Produce
One great indicator that a meal delivery company is actually environmentally friendly is ingredients sourced from local farms. 
Produce that has been shipped across the country (or from overseas) and frozen isn't actually sustainable — no matter what the label says! Look for a company that sources its seasonal ingredients from farms in your community.
Compostable Packaging
Plastic waste is a huge problem for some meal delivery companies. Look for a company that uses mainly compostable packaging like cardboard and wax paper. 
Companies that use 100% recyclable packaging is also good to look for out, as some less eco-friendly companies use a lot of plastic that is not recyclable and ends up in the landfills.
Transparency
Finally, when you want to see past a company's advertising, transparency is key. Check out your meal delivery company's website before you buy a subscription — they should be open about where their ingredients come from and how they are produced. 
You can also follow a company on social media for more information and updates! The more transparent a business is about its practices, the more likely it is to be as eco-friendly as it claims. 
Our Top 6 Eco-Friendly Meal Delivery Companies
If you're looking for a great meal delivery service without the waste, just read on. Here are 6 eco-friendly companies you should know about! 
We want to note that none of these brands are sponsoring us, but if any of them want to we'd be happy to hear from them! 🙂
1. HelloFresh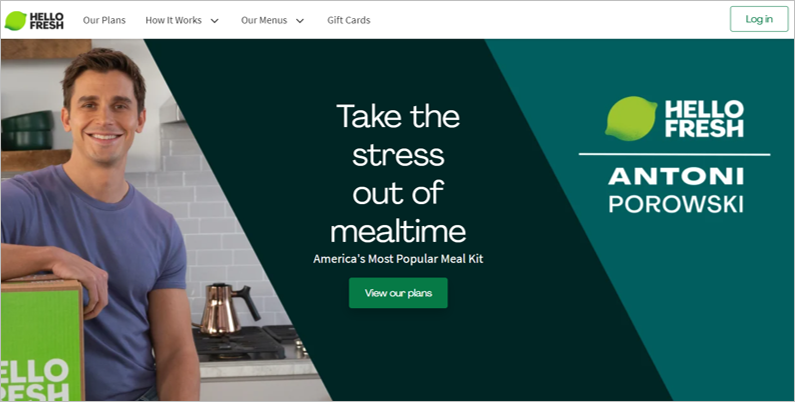 HelloFresh is a very popular meal kit service with surprisingly eco-friendly practices. They supply fresh, healthy, and all-natural ingredients to make your own healthy meals at home. 
While not everything in a HelloFresh meal kit is organic, they focus on delivering local, seasonal ingredients. All the produce comes unwrapped, so there is no wasted plastic. To top it off, their delivery method is designed to cut out as much CO2 waste as possible — each delivery van serves 50 customers per week. 
How It Works 
When you sign up for HelloFresh, you get a customized box with local ingredients and seasonal produce delivered to your door once a week. Each box comes with recipes and tips, so you can improve your cooking skills and reduce your environmental impact at the same time. 
The best part is that there is no contract — you can cancel or change your delivery service at any time. They deliver across the US, not including Hawaii and Alaska. 
Depending on the ingredients and the number of people in your household, each HelloFresh meal costs around $8.50 – $11.50. 
2. Splendid Spoon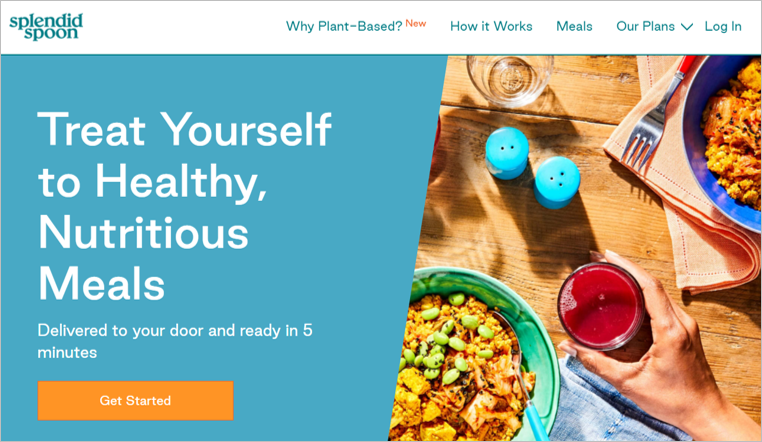 Splendid Spoon is a plant-based, pre-made meal and smoothie delivery company. They deliver only tasty plant-based options which itself is fantastic for reducing their carbon footprint, but they step it up a notch by ensuring all of their packaging is 100% recyclable and use dry ice instead of gel packs.
I personally use Splendid Spoon the most out of any of the companies as they make skipping deliveries way ahead of time really easy and I love the convenience of the pre-made and easily freezable meals and smoothies. If you're looking for a healthy, plant-based meal kit delivery option, be sure to check them out.
How It Works
When you sign up, you can choose between the breakfast (smoothie) plan for $65, the breakfast and lunch plan for $95, the breakfast, lunch and soup reset for $135, or the breakfast, lunch, dinner and soup reset for $185.
This service is more expensive than some of the others as you're paying for convenience of the pre-made aspect, and many of the items incorporate pricier superfoods. I will typically do one delivery a month and freeze most of my items so I can space out my meals and save money by spreading them out.
3. Sunbasket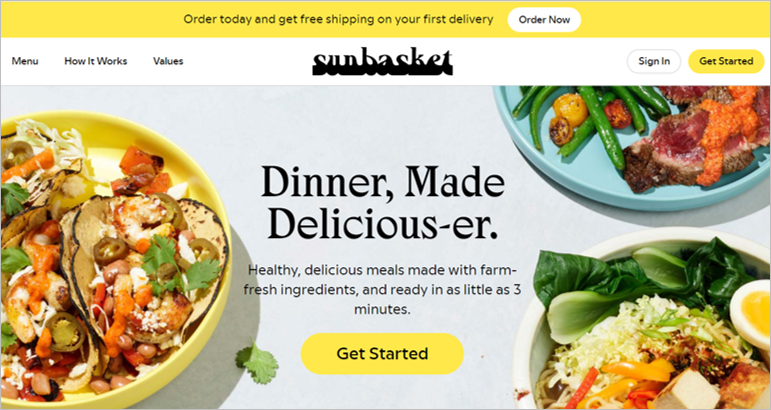 Looking for a sustainable meal kit that's specific to your diet? Sunbasket is a great way to go. This meal delivery service offers customizable kits to fit any lifestyle. 
When you sign up for Sunbasket, you can choose from a vegan or vegetarian plan, gluten-free, paleo, carb-conscious and more. All ingredients are seasonal, responsibly sourced, and organic. Most of the produce used in the meal kits comes from small farms along the Pacific Coast. The packaging is 100% recyclable. 
This is a great service if you're looking for sustainably-sourced seafood, but don't want to deal with the hassle and high prices at your local fish market. 
How It Works
Sunbasket lets you customize your meal delivery kit to fit your lifestyle. Just select recipes for 2 or 4 people, your diet plan, and your delivery schedule. There is no contract, so you can skip a meal, cancel, or change your plan any time. 
Every kit comes at a flat rate of $10.99 per meal, per serving. That's much less expensive than a meal out — not to mention healthier! The average Sunbasket meal is under 750 calories. The kits are designed by a San Francisco chef and nutritionist, so high quality, healthy ingredients are a guarantee.  
Sunbasket delivers to most rural and urban areas across the US, excluding Hawaii, Alaska, and parts of Montana, New Mexico, and North Dakota. 
4. Daily Harvest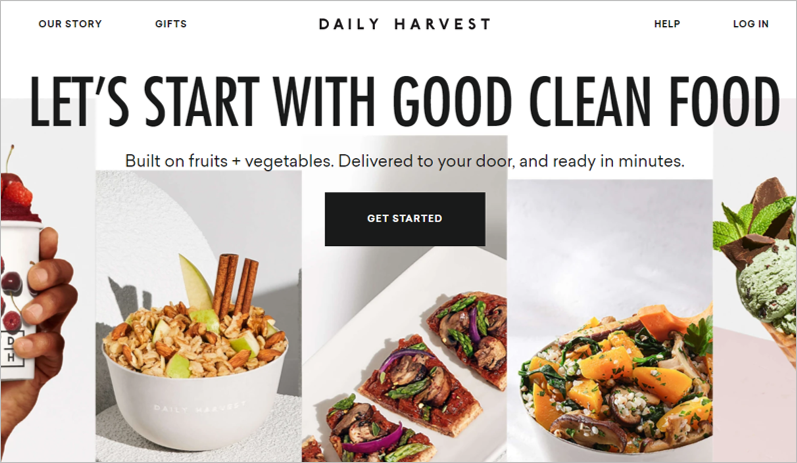 Daily Harvest's motto is to "start with good clean food" — and that's exactly what they help you do. 
This isn't a traditional meal kit for dinners. It provides you with wholesome, plant-based ingredients for smoothies, soups, and bowls. Daily Harvest is perfect for a busy student or working professional who wants a healthy snack on the go. 
All the produce in a Daily Harvest box is flash-frozen to stay as fresh as possible. The packaging is 100% compostable and recyclable, so you can feel good about what you're eating and reduce plastic waste. 
How It Works
Each meal or snack comes pre-packaged in a compostable cup. You can choose how many cups you would like delivered every week: 9, 12, or 24. There is also an option to have 24 cups delivered over the course of a month. 
The cost starts at $5.99 per cup, and you can change or cancel your plan at any time. Daily Harvest delivers to 95% of the continental US — chances are they can reach your neighborhood! 
5. Green Chef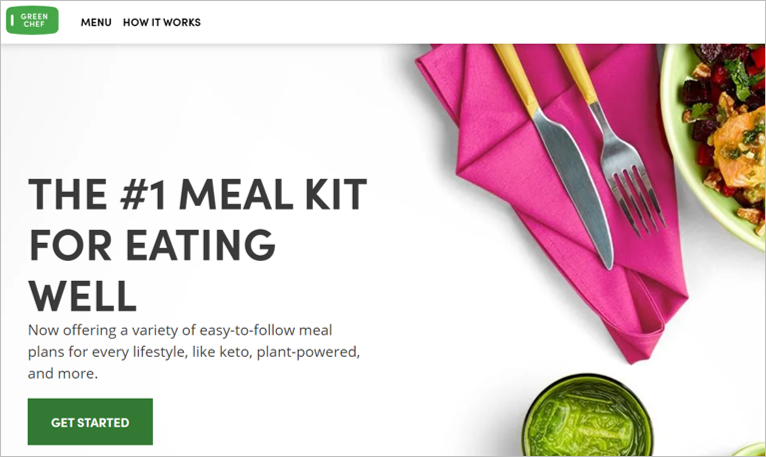 Green Chef is an eco-friendly meal delivery service with a diverse range of options. You can choose a vegan, vegetarian, paleo, keto, or gluten-free plan, so there's something to fit every lifestyle. 
A USDA certified organic company, Green Chef works exclusively with small family farms and responsible suppliers. Every meal kit comes with organic, local ingredients and seasonal produce. They are designed to be quick, fresh, and easy to prepare. 
All materials used in packaging a Green Chef meal kit are 100% compostable and recyclable. The box itself is made from completely recycled cardboard. Best of all, Green Chef is partnered with Meals On Wheels America to provide healthy meals to senior citizens in need. 
How It Works
Green Chef isn't as customizable as some of the other options on our list. Once you choose your plan, you will have three meals delivered to your door every week. Each meal is packaged with pre portioned ingredients and clear recipes — it shouldn't take more than 30 minutes to prepare. 
Meal prices range from $10 – $15 per meal, per serving. That's a bit pricier than some other eco-friendly meal delivery services, but it's still usually cheaper than eating out! They deliver across the entire continental US. 
6. Thrive Market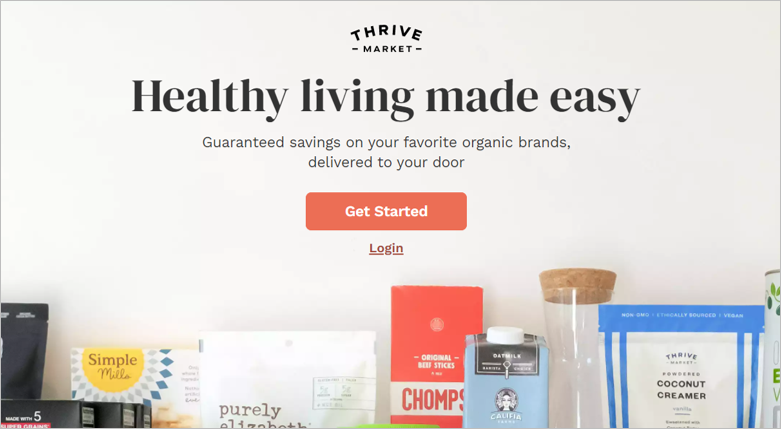 Last on our list of the most environmentally-friendly meal delivery companies is Thrive Market, a company committed to organic products and sustainable practices. 
Unlike some of the other companies on this list, Thrive Market delivers more than just meal kits. You can get snacks, supplements, and even cleaning products delivered to your door for a small monthly fee. All the products on their website are GMO-free and made by sustainable, eco-friendly companies. 
If you want to subscribe to Thrive Market's meal delivery service, you have the option of vegetarian, vegan, gluten-free, or paleo options. 
How It Works
A subscription to Thrive Market starts at just $5 a month. With that subscription, you'll have access to thousands of high-quality, organic products at 25-50% off retail prices. That includes high-quality meats, produce, seafood, and more. 
You can shop online with Thrive Market, or order a pre-made meal kit to be delivered once a week. Shipping is 100% carbon neutral and the materials are always recyclable. 
To top it all off, for every paid membership, Thrive Market will grant a free membership to someone in your community in need. 
Final Thoughts
Signing up for a meal delivery service is undoubtedly a convenient, affordable (and surprisingly sustainable) way to eat healthy. If you want to eat fresh food while reducing your environmental impact, you just have to find the right company.
Just remember to look for a company that sources their produce locally, uses compostable and recyclable material in their packaging, and is open and transparent about their sustainability practices. 
Who did we miss? Let us know in the comments who your favorite environmentally friendly meal delivery service is!