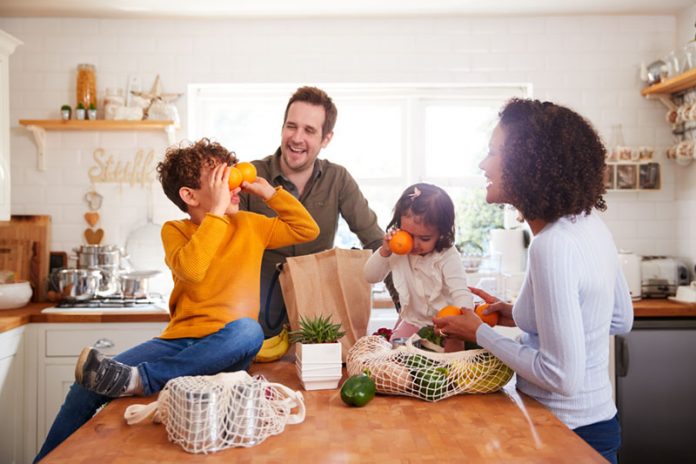 Ahh the kitchen, likely the most used space in your home—and also the room that tends to have the most negative environmental impact. Fortunately, some of the best reusable kitchen items can take care of that.
The kitchen may be the most important room in the house, but in all of the chaos of a quick late-night dinner or prep for a dinner party, it can end up being filled with items that aren't the best for our planet.
Fortunately for all of us, there are some simple sustainable swaps that we can all make to make our kitchens a little greener. To help you out, here are 13 of the best reusable kitchen items every kitchen should be stocked with.
When a "Clean" Kitchen Means a Dirty Planet
In the craziness of life, most of us have ended up with a drawer full of "junk," a pantry filled with plastic-wrapped foods, and a cupboard filled with old plastic bags. In the name of convenience, we might be draining our planet (and wallets) by purchasing a never-ending supply of plastic baggies, plastic containers (that we can never find the lid to!), and what seems to be millions of rolls of paper towels.
This may sound like an insurmountable problem—especially for someone who's short on time and doesn't even want to open the door of their pantry. Fortunately anyone can take their zero waste journey to the kitchen, with the help of a few reusable items!
Why Should You Switch to Reusable Kitchen Items?
They're better for our planet! Many single-use plastics have found a home in kitchens around the world. Think about the contents of your weekly trash and recycling bins… now consider all of that plastic… now multiply that by every household in the world! Even if you just reduced one thing (i.e. swapped out paper towels for reusable ones), think about the positive impact that would have!
They're safer for our families. Most of us are familiar with BPA, and some of us are familiar with BPS. These are just a few of the many toxins that are associated with plastics. Reusable alternatives like glass, stainless steel, bamboo and silicone are free of these harmful toxins.
They're better for our wallets. Yes, we may be astonished by the seemingly high price tag for some reusable "ziploc bags," but trust us, over time you'll end up saving money. Disposables may seem like the more affordable option, but they're exactly that: disposable. When you buy the same product again and again, the cost can really add up.
They're aesthetically pleasing. Imagine your pantry like it is—filled with tons of plastic. Now, imagine it with beautiful glass jars, colorful beeswax food wrappers, and a stack of reusable paper towels. Now that's a kitchen you'll want to spend more time in.
13 Best Reusable Kitchen Items
Swap Plastic Wrap For:
1. Silicone Bowl Lids/Covers: Not only do these silicone food covers fit much better than plastic wrap (it always slides off!) but they're also a great way to cut down on the amount of single use plastic in your house. Made with food-grade silicone that's BPA-free, these covers are a durable way to keep your food fresher longer. Plus, they can be used in the oven, microwave, dishwasher, and freezer!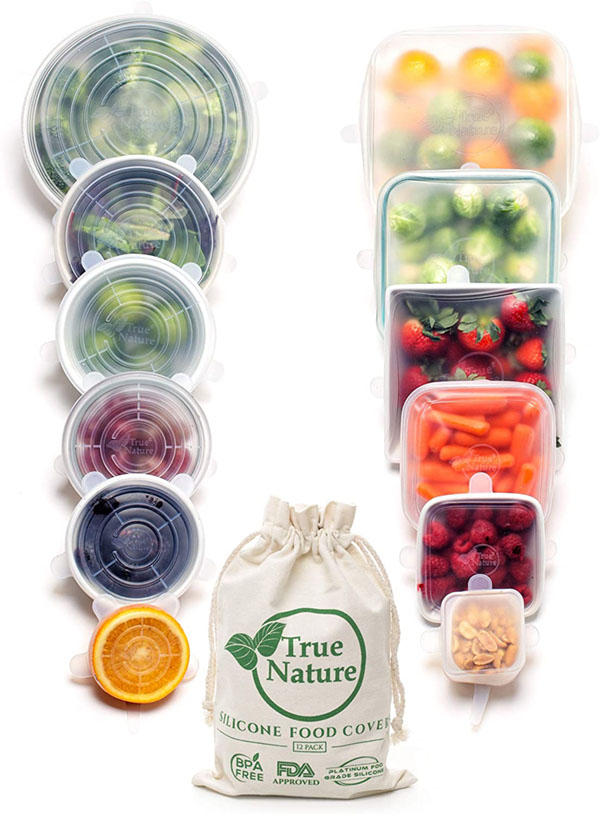 2. Beeswax Wrap: Beeswax wraps have quickly become some of the most popular and sustainable alternatives to plastic wrap. These ones are made with organic cotton, sustainably harvested beeswax, and jojoba oil. They're reusable and washable and once they've reached the end of their life, they're biodegradable, too!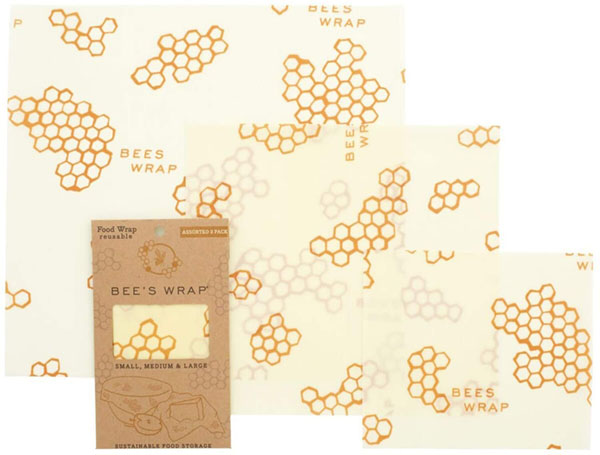 3. Reusable Fabric Bowl Covers: If you want to dress up your bowl or dish in style you can use a fabric bowl cover that is a great way to keep anything leak-free and fresh. They're durable, fashionable, and easy to wash and store. There's no better way to stop clinging to cling wrap!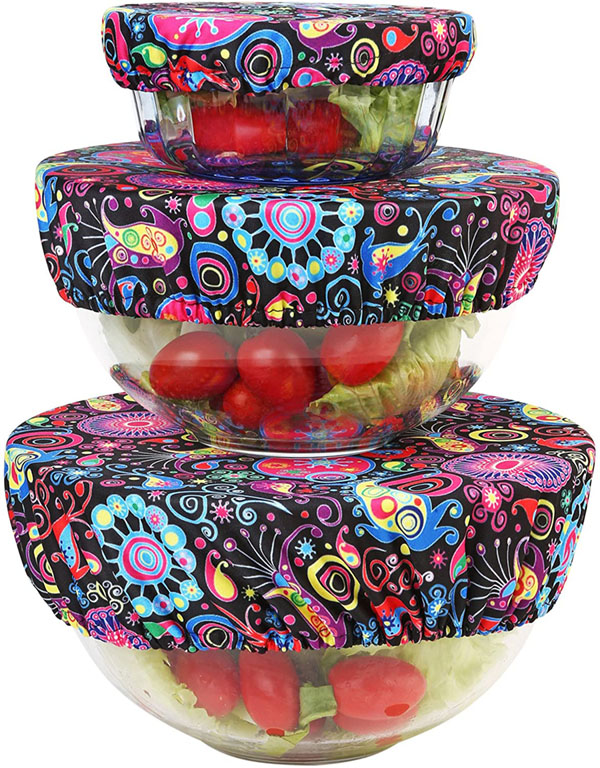 Swap Paper Towels For:
4. Unpaper Towels: These reusable unpaper towels are made of GOTS certified organic cotton. They're reusable, machine washable, and quick drying. Plus, they even double as napkins! They've been designed to be durable and can last years—unlike that roll of paper towels you'll have to replace next week!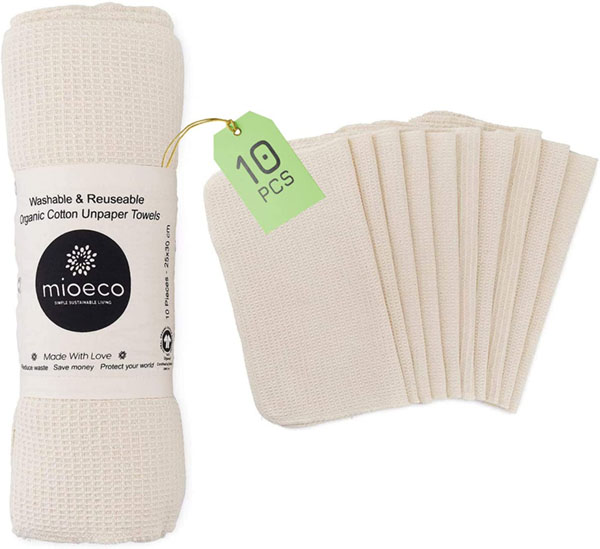 5. Flour Sack Towels: These organic cotton flour sack towels are great for any purpose. They're commercial grade, so they can withstand the toughest messes or the messiest eater! Made with 100% organic cotton, you won't feel guilty about having them around the house!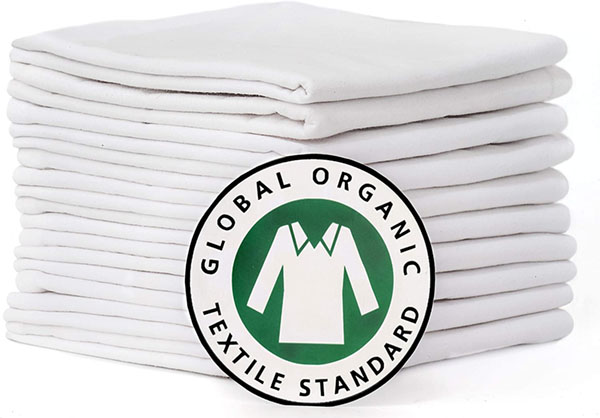 6. Rags: When it comes to reusable kitchen items, you don't even have to buy anything! If you have any old t-shirts or bedding, just cut them into rags and keep them under the kitchen sink. They can be washed and reused and are a great way to prevent valuable materials from ending up in landfills.
Swap Plastic Bags For:
7. Reusable Grocery Bags: These reusable grocery bags are great for those of us who head into the grocery store "for just one thing" and walk out with so much more! They're made from recycled plastic, making them waterproof and washable. They also come in cute designs and are able to hold a whopping 65 pounds of your grocery order!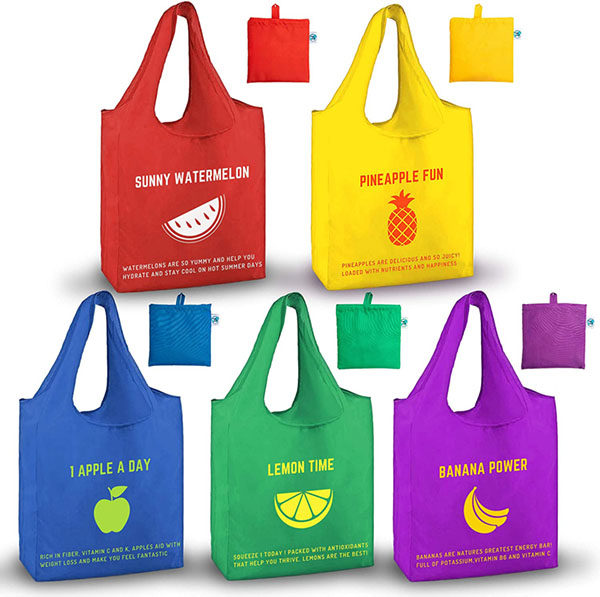 8. Reusable Produce Bags: These durable and stretchy cotton bags can hold an impressive amount of fresh produce (and so much more). They're perfect for the grocery store, farmers market, or even for storing your produce. With their small size, they're also great to keep in a purse, backpack, or car.
Swap Ziploc Bags For:
9. Reusable Glass Storage Containers: With a set like this one, you'll easily take care of your leftovers, meal prep, or food storage. These airtight containers are BPA free and perfect for keeping things fresh/ Plus, they're okay in the oven, dishwasher, and freezer.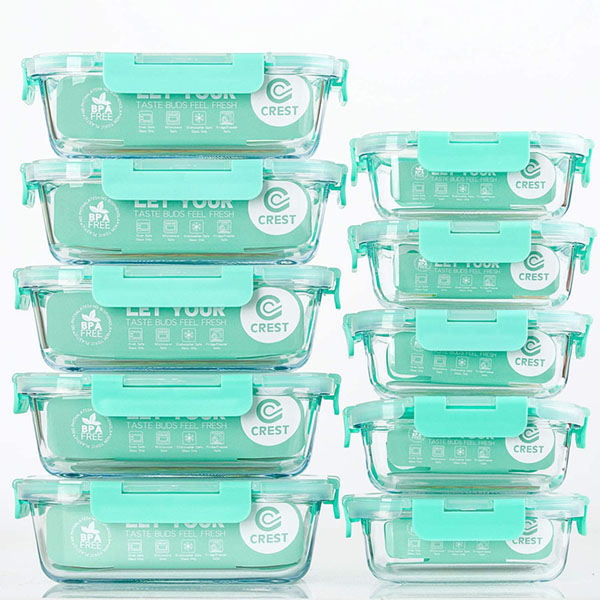 10. Silicone Storage Bags: If you haven't made the switch to these non-toxic silicone storage bags, you're missing out! They're better than ziploc bags in nearly every way—they end up being cheaper after just a short period of use, they're easy to use and clean, and they keep foods fresher for longer. These ones come in a few different colors and are great for storage or packed lunches.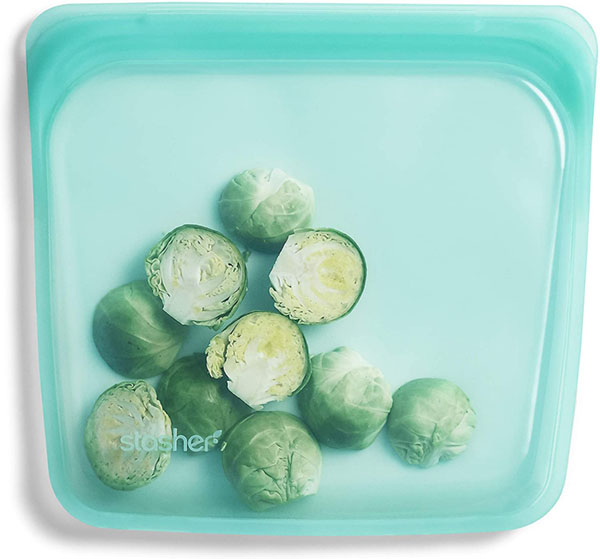 11. Recycled Glass Jars: Again, being sustainable doesn't always mean splurging on new things. In fact, you can kill two birds with one stone by keeping glass jars out of your trash or recycling by putting them to use! You can use hot water, a citrus-based cleaner, or vinegar to get the labels off.
Swap Plastic Bottles/Cups/Cutlery For:
12. Reusable Water Bottle: If you're just starting out on your zero waste journey, there's no better way to kick it off than with a reusable water bottle. More than 60 million plastic bottles are disposed of every single day, but you don't have to contribute to that statistic. This one from Hydro Flask is one of our favorites, but be sure to read our article about the best water bottles to see more options!

13. Reusable Coffee Mug: There's nothing like a hot cup of coffee, without the plastic lined coffee cup, that is! With this reusable mug, you'll keep your coffee hot, prevent spills, and minimize your waste!

14. Bamboo Cutlery: Perfect for a lunch box, picnic, or just to have in your purse for an impromptu meal out, this bamboo cutlery kit is a sustainable way to eat! Plus, once you're done using the cutlery (or they break), they can be thrown into your backyard compost!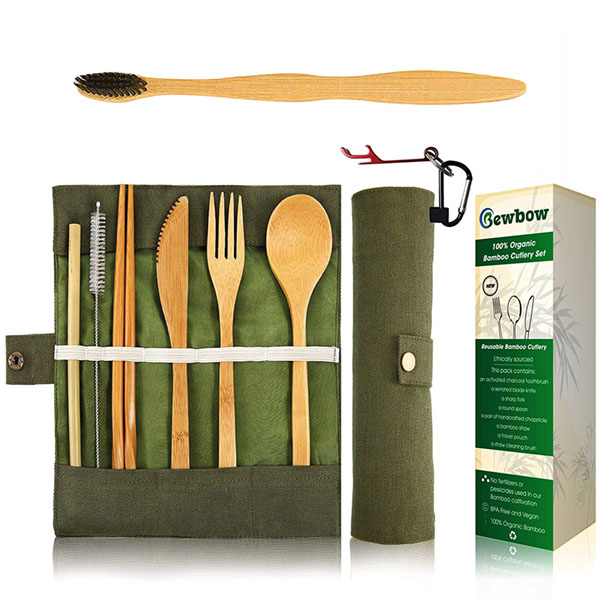 Final Thoughts on the Best Reusable Kitchen Items
Well, there you have it. Even if you don't have the time or money to make most of these sustainable swaps now, there are still two reusable kitchen items that you probably already have!
We're always looking for more ways to become more eco-friendly ourselves, so we'd love to know what some of the best reusable kitchen items are for you and your family. Let us know in the comments!