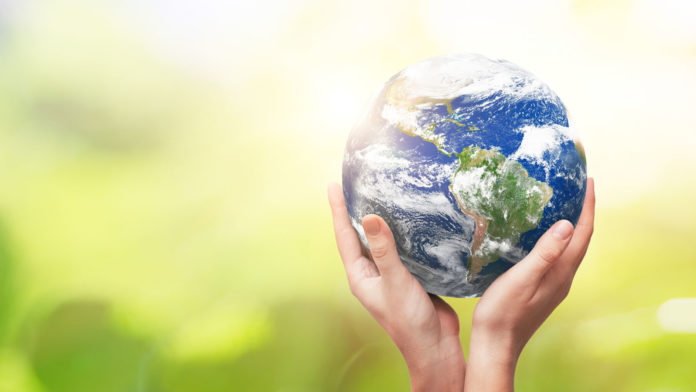 At Tamborasi, we aim to be a super helpful resource for all things sustainable and eco-conscious that help support a better planet. We also love when businesses are doing their part when it comes to sustainable business practices.
For this article, we wanted to showcase our favorite eco-conscious businesses that contribute to the 1% for the Planet organization.
When you support these businesses, you can feel good knowing that your purchases are also going towards some amazing environmental non-profits that are doing good for the world.
First, What is "1% for the Planet"?
1% for the Planet is a 501c3 non-profit organization that allows businesses to donate 1% of their gross sales to go towards approved environmental non-profits. Their mission is to "Bring dollars and doers together to accelerate smart environmental giving." 
The organization was created in 2002 by Yvon Chouinard, founder of Patagonia, and Craig Mathews, founder of Blue Ribbon Flies. To date, 1% for the Planet has already raised more than $350 million for environmental non-profits, with over 5,000 members as of 2022!
We love the idea that businesses can make the decision to be a part of this fantastic organization and look forward to seeing what more 1% for the Planet can achieve with more companies joining. 
To learn more, be sure to check out 1% for the Planet's FAQ Page, which includes ways you can get involved as well.
But without further ado, here are our top picks for eco-conscious businesses that support 1% for the Planet.
1. Patagonia
Of course, we had to put Patagonia at the top of the list, especially with Yvonne Chouinard being the co-founder. For years, Patagonia has been leading the way in sustainability with their current mission statement being "We're in business to save our home planet [with an] aim to use the resources we have—our voice, our business and our community—to do something about our climate crisis." 
If you aren't familiar with the positive impact of Patagonia, Yvonne Chouinard's book, "Let My People Go Surfing" is such a good read and dives into why and how Patagonia is such a driving force for sustainability practices. 
2. Klean Kanteen
Klean Kanteen is also a certified B Corporation (and family-owned company) who in 2004 introduced the first stainless steel, BPA-free, reusable water bottle in order to reduce the waste from single-use plastic water bottles.
Their goal is to continue to create the "highest quality reusable products on the planet and do everything [they] can to keep single-use waste from trashing the world."
Klean Kanteen is also certified by Climate Neutral and is now 100% carbon neutral with their product manufacturing and delivery of products worldwide.
3. New Belgium Brewery 
New Belgium Brewery was founded in Colorado and is most known for its Fat Tire Amber Ale. It was the first brewery to join 1% for the Planet over 10 years ago. New Belgium is also a Certified B Corp and is recognized for its commitment to using clean energy sources for their brewing.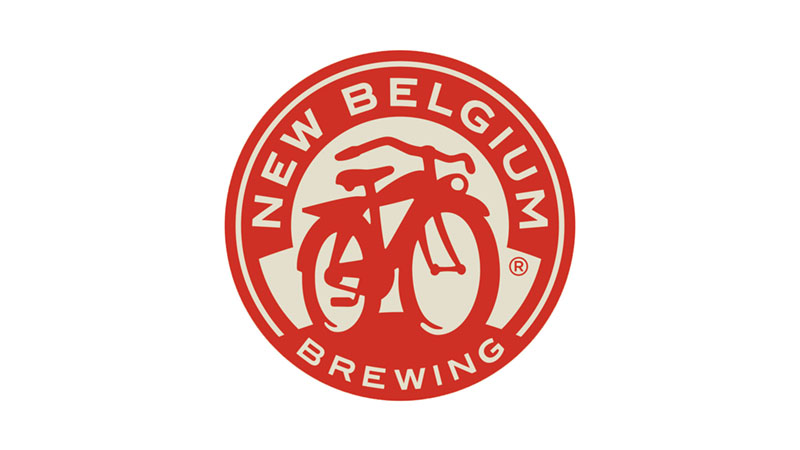 Fun facts: New Belgium is now the 4th largest craft brewery in the U.S. and has donated over $26.6 million to charitable causes.
So next time you're in the beer aisle and can't decide what craft beer you want, know that supporting this brewery is an added bonus for the environment.
6. Kind Coffee
Another great Colorado brand (living in Denver, we had to showcase a few Colorado favorites!), Kind Coffee, based in Estes Park, "roasts and sells gourmet, organic, free-trade coffee from growers who share a belief in environmental sustainability." Along with roasting some fantastic ethical coffee beans, Kind Coffee also uses wholesale profits to contribute  to non-profit organizations that help benefit the lives of people across the country and the world. 
Along with Kind Coffee, there are now over 123 coffee companies that are part of the 1% for the Planet program. We look forward to seeing more and more coffee brands join as awareness for the program grows. 
Looking for ways to have a more sustainable coffee habit? Be sure to check out our article, "How To Have A More Sustainable Coffee Habit" for some extra tips!
5. Stasher Bags
I'm pretty much obsessed with these reusable silicone storage bags that replace the need for single-use Ziploc bags, so I was very excited to learn about Stasher being a part of the 1% for the Planet.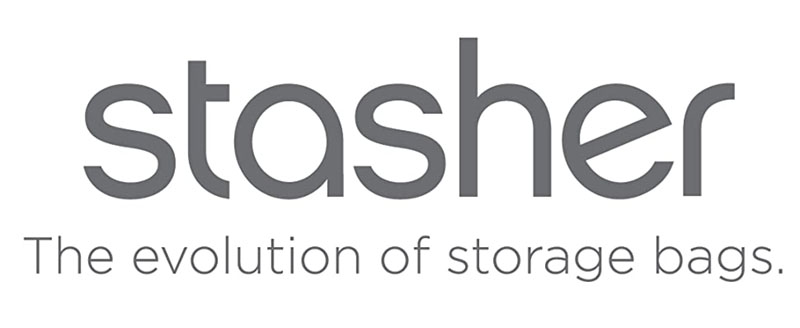 Stasher has a global mission of "preventing over a billion single-use plastic bags from entering our oceans and landfills." With their current sales, they have already prevented over 1 billion single-use plastic bags from entering oceans and landfills and are just getting started! Pretty impressive.
6. Avocado Green Mattresses
When my husband Brad and I needed to replace our much-too-old mattress, I wanted to try out an organic mattress for health and environmental purposes. After what felt like weeks of research, we settled on getting an Avocado Green Mattress and fell in love with it immediately.

What makes them different from other mattresses? Avocado uses only naturally sourced, non-toxic and 100% organic certified materials from their own farms. Their mission is "to be the most respected source for organic mattresses and pillows at affordable prices — while maintaining environmentally conscious, ethical, and sustainable business practices — to help safeguard your health and protect our planet."
Avocado is also the only Climate Neutral Certified mattress brand, achieving "net zero" carbon emissions across the entirety of their operations. 
7. Honest Tea
Honest Tea is a fair trade, organic tea company whose goal was to create teas that weren't overloaded with sugar. They also focus on sourcing organic tea leaves and natural ingredients to create for "better for you" teas and beverages.

Along with supporting 1% for the Planet, Honest Tea is continually working on lessening their environmental impact through packaging and recycling. They also support other environmentally-focused groups including Bethesda Green, How2Recycle, and the Climate Collaborative.
8. 4ocean
4ocean was created by two surfers who went on a "surfing trip of a lifetime" but were appalled to find the beaches completely covered in trash in Bali, Indonesia. They soon found out that the beaches had also just been cleaned up hours before. The founders decided to do something about the massive plastic problem and hired local workers to clean the beaches, in turn selling bracelets to fund the cleanup.

For each purchased bracelet,  4ocean has pledged to pull a pound of trash from the ocean. The company uses the profits to "scale cleanup operations, make donations to ocean-related nonprofits, and build an organizational infrastructure to support future growth."
Along with 1% for the Planet, 4ocean has collected millions of pounds of trash from the ocean and "is just getting started." Each bracelet is made from 100% post-consumer recycled plastic and glass bottles.
9. Nature's Path Organic Foods
Nature's Path Organic Foods is an all-organic grains, granola, snack and breakfast company. Their mission is "to always leave the earth better than we found it." Along with supporting 1% for the Planet, they also host fundraisers for food banks, create sustainable gardens, and maintain an annual commitment of donating $2 million worth of food to those in need.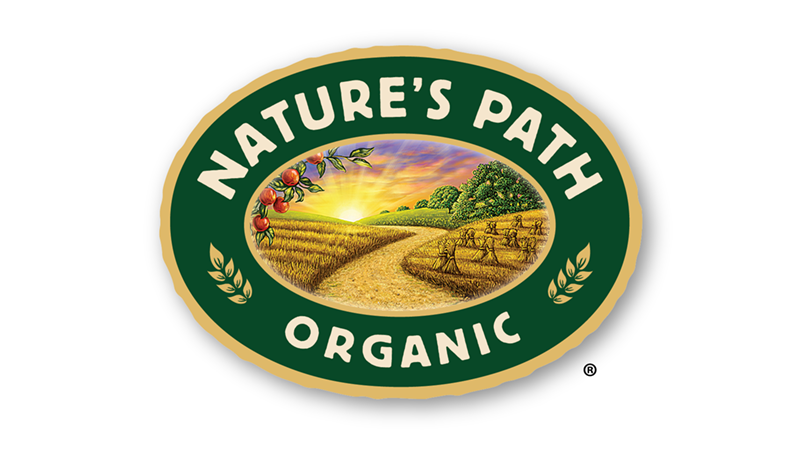 Nature's Path also promotes a vegetarian lifestyle and supports organizations who work to save endangered animals, protect their habitats and provide education worldwide. Their most current sustainability goal is for all of their packaging to be reusable, recyclable or compostable by 2025.
10. King Arthur Flour
King Arthur Flour is a 100% employee owned and Certified B flour company that works closely with farmers, millers, and suppliers in a continued commitment toward sustainability. They also have a "never bleached" guarantee.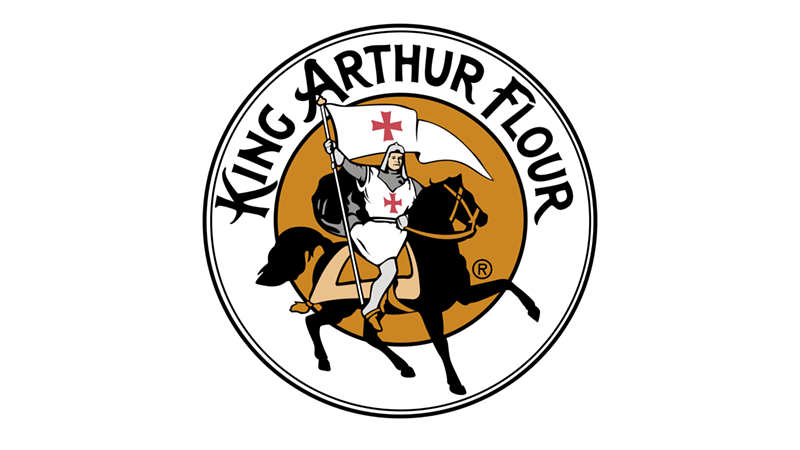 Their wheat flour is free from GMOs and grown and milled in the U.S. Along with making high-quality flour, King Arthur encourages carpooling and uses on-site solar powers to charge employees' electric cars. Additionally, their cafes and classrooms donate leftover baked goods to local hunger relief efforts and local farms.
If you're new to baking, their website has a lot of helpful articles to get you started. 
_______________
We hope our list of 1% for the Planet companies helped give you some added information on where your dollars can go to contribute to a good cause. 
We will be updating and adding to it regularly as we continue to discover these great businesses and their practices working to improve our planet. We know there are so many other great companies that are members, so please share your favorite 1% for the Planet companies in the comments below.
This post was originally published on April 22, 2020 and updated on October 21, 2022.